Lincoln Co. 4-H hosts event with state legislators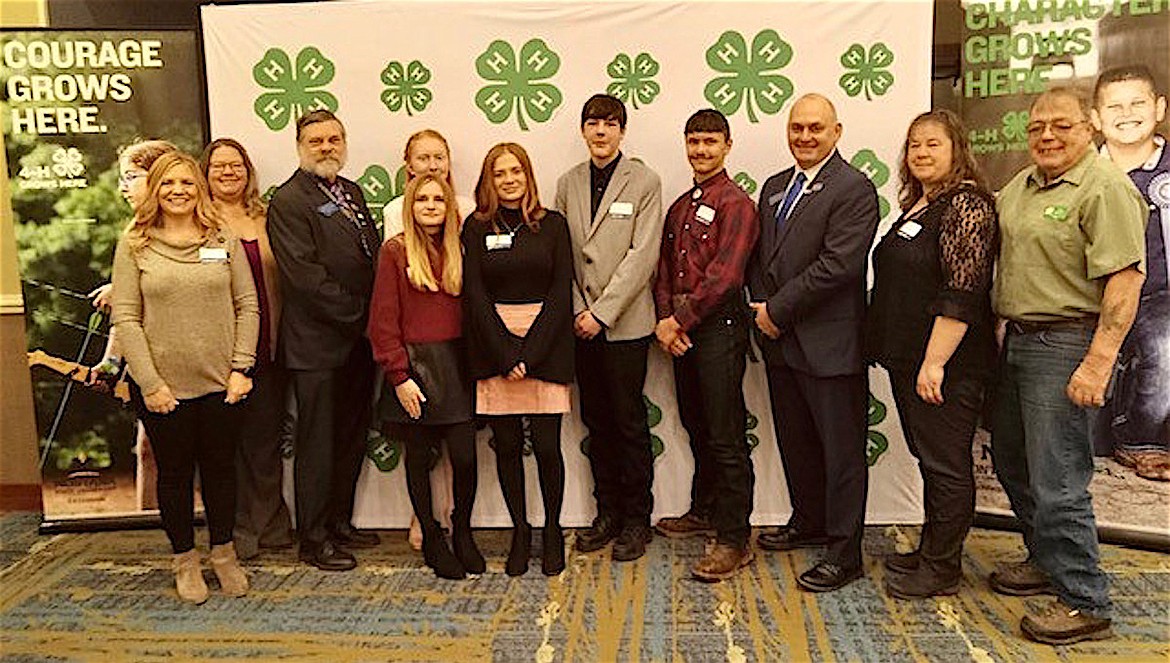 Members of the Lincoln County 4-H clubs met with Montana legislators on Jan. 17 at the Capitol Building in Helena. (Photo courtesy Lincoln County 4-H)
by
The Western News
|
January 24, 2023 7:00 AM
Members and leaders of the Lincoln County 4-H program helped to host the Biennial 4-H Legislative Breakfast in Helena on Jan. 17.
There were nine members from South 40 and Kootenai Kids and Critters 4-H clubs who participated, including five youth members and four leaders.
Accoring to a press release from Montanans for 4-H, the breakfast is sponsored by Montanans for 4-H, an all-volunteer group of concerned citizens with the mission of supporting 4-H throughout the legislative session.
This year, a majority of legislators attended the breakfast to hear 4-H youth and alumni describe the transferable life skills they gained through their participation in Montana 4-H. Over 200 people attended the breakfast, including 54 legislators and elected state officials, including House District 1 Rep. Steve Gunderson and House District 2 Rep. Neil Duram.
With a focus on "4-H: Opportunity for All," this year's event highlighted the positive impact 4-H has in all 56 counties and seven reservations across Montana for both rural and urban youth of all backgrounds.
In addition to the formal presentations, 4-H members and adult volunteers had the opportunity to join their area legislators around a breakfast table and express the importance of the 4-H program to themselves personally as well as thousands of families across Montana.
Leah Matthews from Libby's South 40 4-H Club said, "I enjoyed talking to Rep. Duram about by breeding a heifer named Miss Montana and can't wait to take her to the Lincoln County Fair in August."
Hailey Matthews also represented Lincoln County at the legislative breakfast and said, "My favorite part was getting to know MSU Extension agent Svea Jorgenson better, learning about how the state funds 4-H, viewing active session of the Senate Judiciary Committee at the Capitol Building and getting to spend more time with the Troy 4-H Club members"
---