Ida May (Garrison) Templin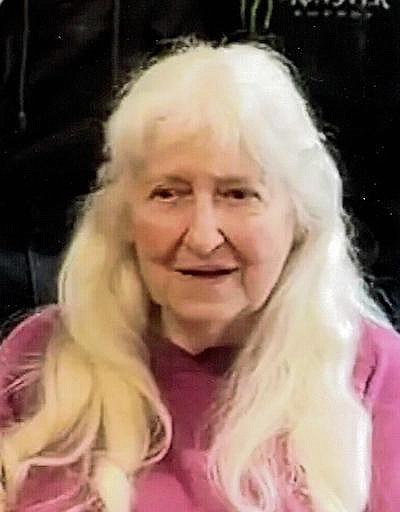 |
January 24, 2023 7:00 AM
Ida May (Garrison) Templin, 88, passed away Jan. 10, 2023, at the Kootenai Medical Hospital in Coeur d'Alene, Idaho, with her daughter, Deanna Snow, and granddaughter, Amy Snow, by her side. She died of complications from sepsis and an ischemic stroke.
Ida was born July 2, 1934, in Bonners Ferry, Idaho, to Roscoe and Selma Garrison. She grew up in Libby and also spent a lot of time in Bonners Ferry where she had so many relatives.
Growing up, Ida worked many different jobs ranging from babysitting to waitressing at the Ten Pin Café.
Ida married Jack Templin, also from Libby, in 1950. Jack joined the Navy and after four years of service, Jack and Ida settled in Libby until 1962 when they moved to Troy. In 1964, they bought their forever home on Iron Creek Road where they raised five children.
Ida worked for a time at St. Regis Company, then for the U.S. Forest Service. She went back to school and got her real estate license. Ida was in real estate for over 25 years, having her own business, Templin Realty.
Ida's husband, Jack, died in December 2009 and Ida remained on the family property until her death.
Ida was preceded in death by her husband, Jack; her parents; her son-in-law, Ken Welcome; and her siblings.
Survivors include her five children Roxann (Kerry) Tunison and their two kids, Jack Jr., Debbra Welcome and her four kids, Deanna (Bob) Snow and their four kids, Linda (Cliff) James and their two kids; 23 great-grandkids and five great-great-grandkids.
A Celebration of Life is set for 3 p.m. Saturday, Feb. 4, 2023, at the VFW Hall in Troy, Montana.
Cremation arrangements were under the care of Schnackenberg Funeral Home and Crematory in Libby, Montana.
Online condolences and memories may be shared by visiting www.schnackenbergfh.com.
---