Eureka man headed to trial on strangulation charge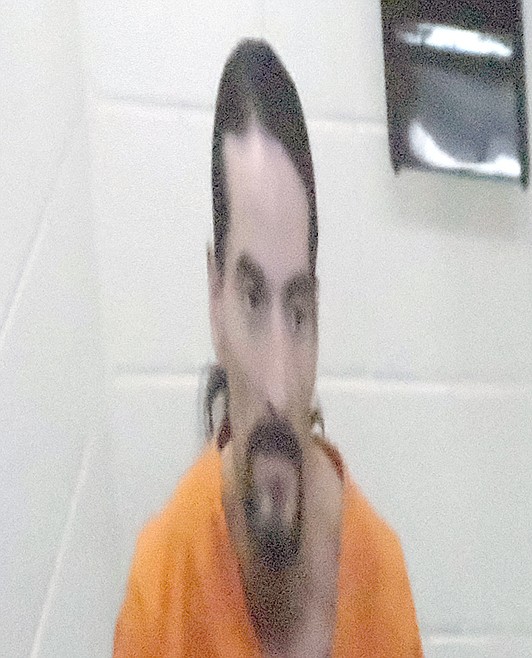 by
SCOTT SHINDLEDECKER
The Western News
|
January 17, 2023 7:00 AM
A northwest Montana man accused of violently assaulting his wife last year is headed for trial after a recent court hearing.
William Timothy Teeple, 43, appeared with his public defender, Scott B. Johnson, on Dec. 19 for a hearing to determine if his case would go to trial. Johnson confirmed it would to Lincoln County District Judge Matt Cuffe, who set the matter for a 2-day trial.
Teeple remains lodged in the county jail. He pleaded not guilty on Oct. Oct. 31 to one felony count of strangulation of a partner or family member and two misdemeanors, including assault with a bodily fluid and destruction of a communication device.
The maximum sentence for conviction of strangulation of a partner or family member is five years in the Montana State Prison.
According to the charging document filed by Deputy County Attorney Jeffrey Zwang, county Sheriff's Office Deputy Bobbie Aston reported that dispatch had received a call from Teeple on Oct. 13. He said he was concerned for his wife because she had run away from him while they were at the Graves Creek Campground. Teeple said his wife had Post Traumatic Stress Disorder and he was concerned she may hurt herself.
Aston wrote in her report that two Montana Highway Patrol troopers, Leighton and Johnson, arrived before and then walked down a hill to find the alleged victim while Aston spoke to Teeple. She recognized Teeple from a July 2022 incident with his wife at a saloon in Fortine. Teeple told Aston they were at the campground to fill their water jugs. Teeple said the Oct. 13, 2022, incident was 100% combat PTSD. He also said both of them had drunk heavily that night, according to the court document.
In the meantime, the troopers had located the alleged victim. She said Teeple had hit her, took her shoes, keys, phone and wallet. She also said she didn't want to press any charges or go to a hotel.
Aston then spoke to the alleged victim who said they were at the campsite because it was the only place to get a signal. She said she "mouthed off to him" and he lunged at her, took her possessions and chased her into the woods. She also said Teeple called 911 because he was worried and thought she may be dead.
A little more than 30 minutes into their conversation, the alleged victim said, "He choked me. He hit me. He lunged at me. And I'm tired of him getting away with it."
Aston then held her flashlight up to the woman's neck and reported seeing marks on her throat. The alleged victim then said, "The ligature marks are his. The bruises are his." She then began to cry, according to Aston's report. She also said, "He's my husband. I promised him before God that I would always stay with him. I don't know what to do."
Then, Trooper Johnson saw two clumps of hair that matched the color and length of the alleged victim's hair on the ground next to the truck. The woman later told Aston that Teeple had pulled out her hair during the incident.
After handcuffing Teeple and placing him in the back of her patrol car, Aston wrote that she took off her gloves and when she put her hand on the steering wheel, she felt a snotty, wet substance. She then realized she had left the screen open between the back seat and front seat.
Aston said she yelled at Teeple, saying, "You spit on my steering wheel?!" and Teeple allegedly responded, "Yes I did. I spit where ever I want."
Aston then took Teeple to the North Lincoln County Law Enforcement Center in Eureka. The officer spoke to the alleged victim before securing Teeple in the back of her car in preparation for the trip to the county jail in Libby. She wrote in her report that she had to place Teeple in a belly band with handcuffs and shackled his feet after he had got out of the belly band and took off his seat belt.
During Teeple's arraignment, Zwang alluded to his prior "Utah problems."
According to a story on deseret.com, Teeple was convicted in 2017 of two counts of aggravated assault for trying to attack several people inside a car with a hatchet and a hammer, according to court records.
The same story reported that Teeple was charged in October 2020 with aggravated assault and aggravated robbery in Salt Lake County, Utah. According to county jail records, Teeple was released in October 2021.
---