Albert J. Fantozzi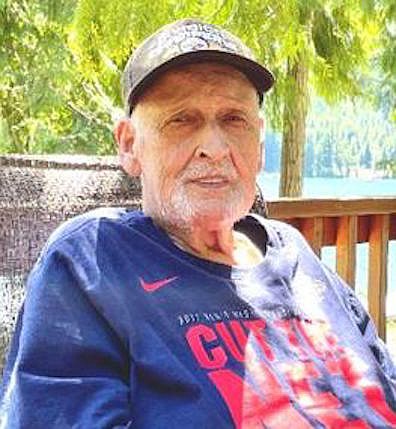 |
January 17, 2023 7:00 AM
Albert J. Fantozzi, 84, passed away on Jan. 13, 2023, in Libby.
He was born to Corrado "Topsy" and Anna (Cada) Fantozzi on June 24, 1938, in Ural, Montana.
When Al was two, the family moved to Libby and purchased a home on Cedar Street. After attending Libby High School, he joined the Army and was stationed in Wurzburg, Germany, until being honorably discharged in 1963.
Upon his return home, he started work at J. Neils Lumber Company as a millworker. Al was known for his hard work ethic and big smile to everyone who knew him. In 1969, he met and married Marcia Ackley, where they made their home on Nevada Avenue, and raised three children: Candi, Tony, and Tory.
After 38 years in the planer department, he retired having seen the company purchased first to St. Regis, then Champion and finally Stimson.
Upon his retirement, Al and Marcia moved to Bull Lake in 2003. Al was passionate about huckleberry picking and enjoyed getting up to his favorite pickin' spots. If you were looking for hucks, "call Big Al."
He loved creek fishing and rooting for his favorite teams: Steelers, Yankees, Celtics, Griz, Zags and watching his grandkids play sports! He cherished spending time at Bull Lake with his family.
He is survived by his wife of 53 years, Marcia, his daughter Candi (grandson Carson Pesek) of Missoula; son Tony (Amy) grandkids Gabriella, Zachary, Maggie, Claire, and Quinn of Libby; and son Tory (Megan) grandsons Jaxon and Mason of Hayden, Idaho.
He was preceded in death by his infant son (1972), his parents Corrado and Anna, sisters Delores Hardy, Sophie Nellis and Dorothy Dennis, including numerous in-laws.
A viewing with be held from 4 p.m. to 7 p.m. Friday, Jan. 20, 2023, at Schnackenberg Funeral Home in Libby.
Funeral services will be held at 11 a.m. Saturday, Jan. 21, at St. Joseph's Catholic Church. Cemetery committal with rendition of full military honors to follow. A lunch reception will immediately following at St. Joseph's Parrish Hall.
Online condolences and memories may be shared at www.schnackenbergfh.com.
---