Ronald Bruce Carter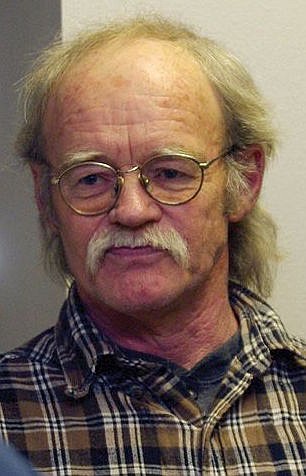 |
January 13, 2023 7:00 AM
Ron Carter, 71, long-time resident of Libby who was a builder, inventor, sign painter and artist, passed away after a heart attack on Oct. 21, 2021.
Ron was born in Minnesota and graduated from Libby High School in 1968. His high school classmates voted him Most Likely to Succeed. He received a Small School Talent Search scholarship from the University of Chicago and he graduated in 1972 with a BA in Sociology.
He lived in California after college pursuing a dream to draw and publish underground comics. He joined VISTA in 1973 and moved to South Sioux City, Nebraska, where he married his long-time college friend Sharon Eisenberg.
They later divorced and Ron moved back to Montana.
He was kind, funny, stubborn, a wildly inventive thinker and devoted to making the world a better place. He spent many hours working on his ideas for a commercial scale co-generation unit to produce biogas and electricity from wood chips.
Ron was active in his community as a volunteer. He was appointed to the Libby City Council in 2009 following a vacancy and he was a volunteer with the Heritage Museum working on restoring antique railroad locomotives.
Ron painted a mural on the American Legion building to honor all veterans.
Survivors include his mother Dorothy Louise Corrick Carter of Libby Care Center, his former wife Sharon Eisenberg of Bloomington, Minnesota, his nephew Tim Dunkin and many friends.
He was preceded in death by his sister Judy Watkins and his father Earl "Shorty" Carter.
---