Loggers dump Eureka to help win Battle of the Kootenai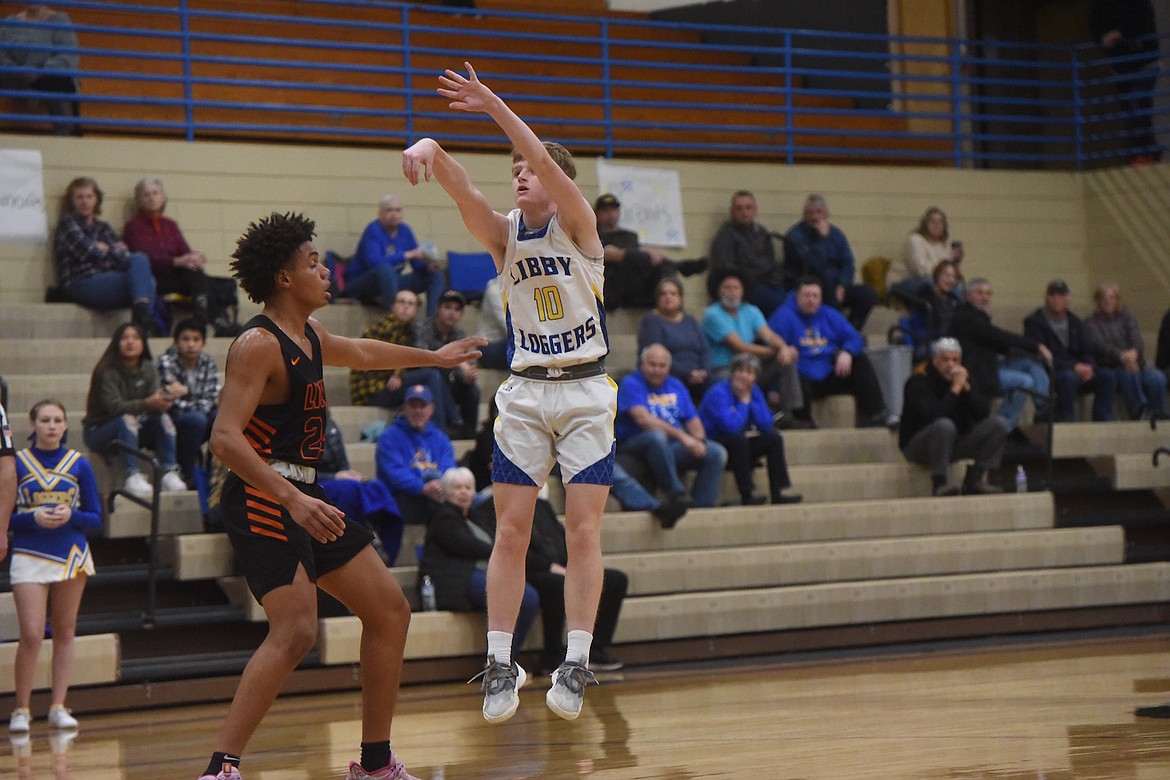 Libby's Ryan Beagle hit five 3-pointers and scored 17 points to lead the Loggers to a 43-28 win over Eureka Tuesday at Ralph Tate Gymnasium. (Scott Shindledecker/The Western News)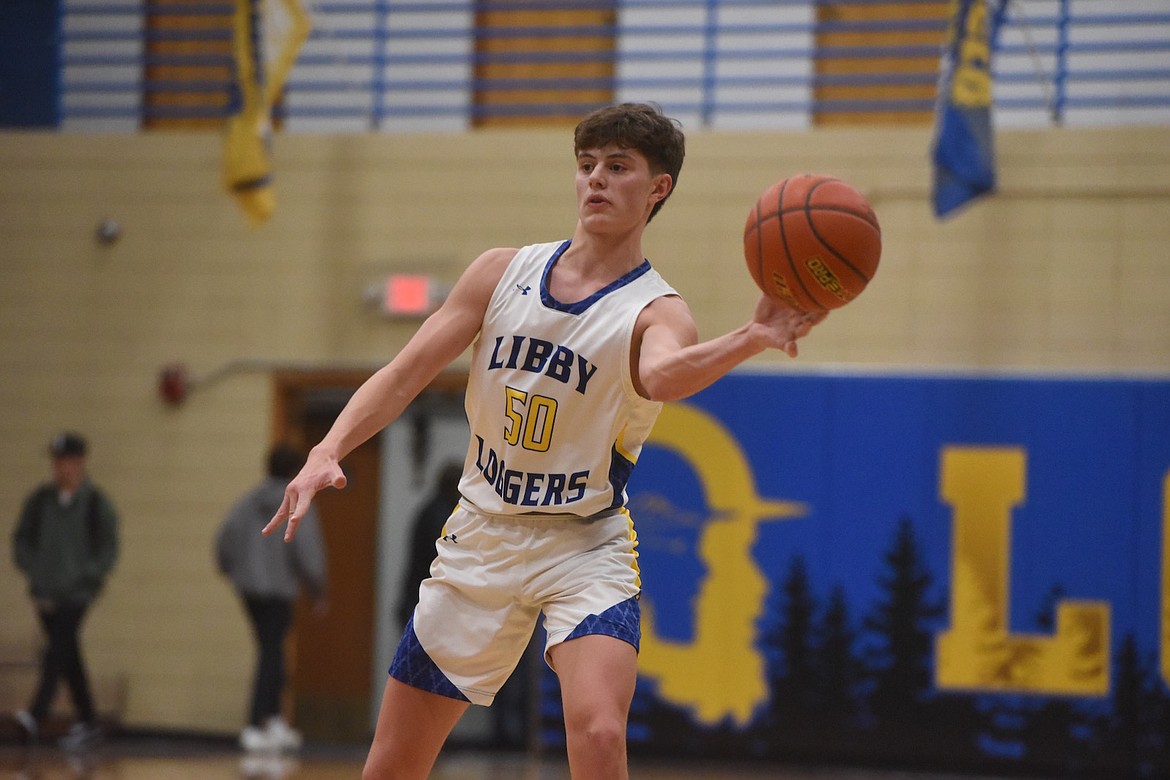 Libby's Trevor Collins scored 10 points Tuesday against Eureka to help the Loggers to a 43-28 win. (Scott Shindledecker/The Western News)
Previous
Next
by
SCOTT SHINDLEDECKER
The Western News
|
January 13, 2023 7:00 AM
In the quest to retake the Highway 37 Battle of the Kootenai trophy from Eureka, the Libby boys basketball team scored the first of two wins it needed Tuesday, taming the Lions 43-28.
The Loggers led 12-8 at halftime, but picked up the offense in the second half to cruise to the win.
Sophomore Ryan Beagle led Libby with 17 points, including five 3-pointers. Beagle's 3 at the 5:37 mark of the third quarter kicked off a 12-3 run to give Libby a 28-15 lead. He hit another from long range to open the fourth for a 31-15 lead and the Lions never challenged again.
Trevor Collins had 10 points and Cy Williams scored six.
In Tuesday's finale, the Lady Loggers nearly topped Eureka, falling 36-33.
Ellie Andreessen and Rylee Boltz each scored eight points while Bergen Fortner and Kinzee Boehmler each had five.
Libby led 17-13 at halftime, but Eureka took a 23-22 lead to the fourth quarter.
The Lady Lions pushed the lead to 30-24 two minutes into the fourth, but a 3 by Andreessen with 1:01 brought the home crowd to life and cut the lead to two points, 33-31. Andreessen was fouled on the play, but didn't hit the free throw.
Ashley Freese did hit two from the stripe with 30 seconds left to make it 34-33, but Eureka scored with nine seconds left to set the final score.
---