Larry Gene Roche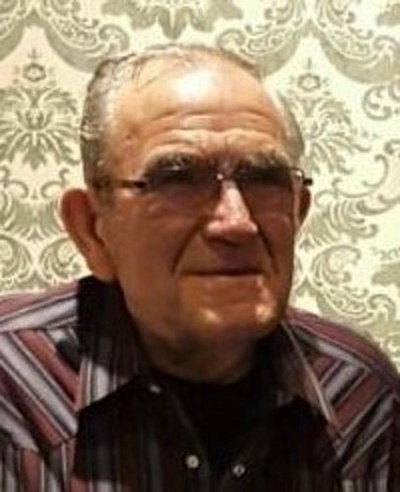 |
February 28, 2023 7:00 AM
Larry Gene Roche was born on October 3, 1936, and quietly passed away on February 12, 2023 at Maple Springs Care Center in Logan, Utah. He was 86.
Larry was one of five children, the son of Lawrence Maurice Roche and Allie Craner.
Larry was born in Brigham City and was raised in Corrine, Utah. In their youth, he and his brother Dick drove cattle trucks for their Dad. Larry attended Box Elder High School, where he met his future wife, Ilah Rae Nelson. They married in 1954 and had three children, Christine, Larry Kim, and Annette. Larry and Ilah later divorced.
Larry met Gloria Jan Allen and they married in 1962. Gloria had three children, Karen, Kit, and Alan. Larry, Gloria, and their family lived in Castle Dale, Utah, and then moved to Washington State where Larry worked for Heinz Construction Company as a diesel mechanic. The family eventually settled in Eureka, Montana, and then at Warland Creek (Libby).
During this time, they enjoyed raising kids, welcoming grandkids, and socializing with their many friends and family, until Gloria's death from cancer in December of 1989.
After Gloria's death, Larry (still a relatively young man) moved back to Washington State for work. There, he met Patty Nelson. They later married and settled in Deer Park. Patty died of cancer in 2018.
Larry's health took a turn last fall and the decision was made to move him to Utah to be closer to his family there. It was hoped that his health would return and he would have more time to spend with the many people that loved him.
Larry was a wonderful, easy-going man, always had a smile and was quick to laugh. He loved to hunt and fish, spend time with friends and family, and help any friend in need. He was a good person - a loving family member and friend. We were lucky to have known and been loved by him. May he rest in peace.
He was preceded in death by his parents; sisters Ailene Crocker and Marilyn Wright; infant brother Cyril Roche.
He is survived by his brother Richard Roche of Tremonton, UT. Three children with Ilah: Christine (Ron) Gajewski, Brigham City, UT, Larry Kim (Gaylene) Roche, Garland, UT, and Annette (Randy) Soucie, Shelly, ID. Also, three step-children with Gloria: Karen (Pat) Pogue, Kalispell, MT, Kit Stoken, Eureka, MT, and Alan Wilson, Sacramento, CA. He is also survived by the loved ones of Patty Nelson Roche, Deer Park, WA.
Larry also leaves behind many grandchildren, great grandchildren, and even some great, great grandchildren. He will be dearly missed.
It was Larry's wish to be buried next to Gloria at the cemetery in Eureka, Montana.
A private service and burial have taken place.
---