Whitefish sweeps Libby basketball teams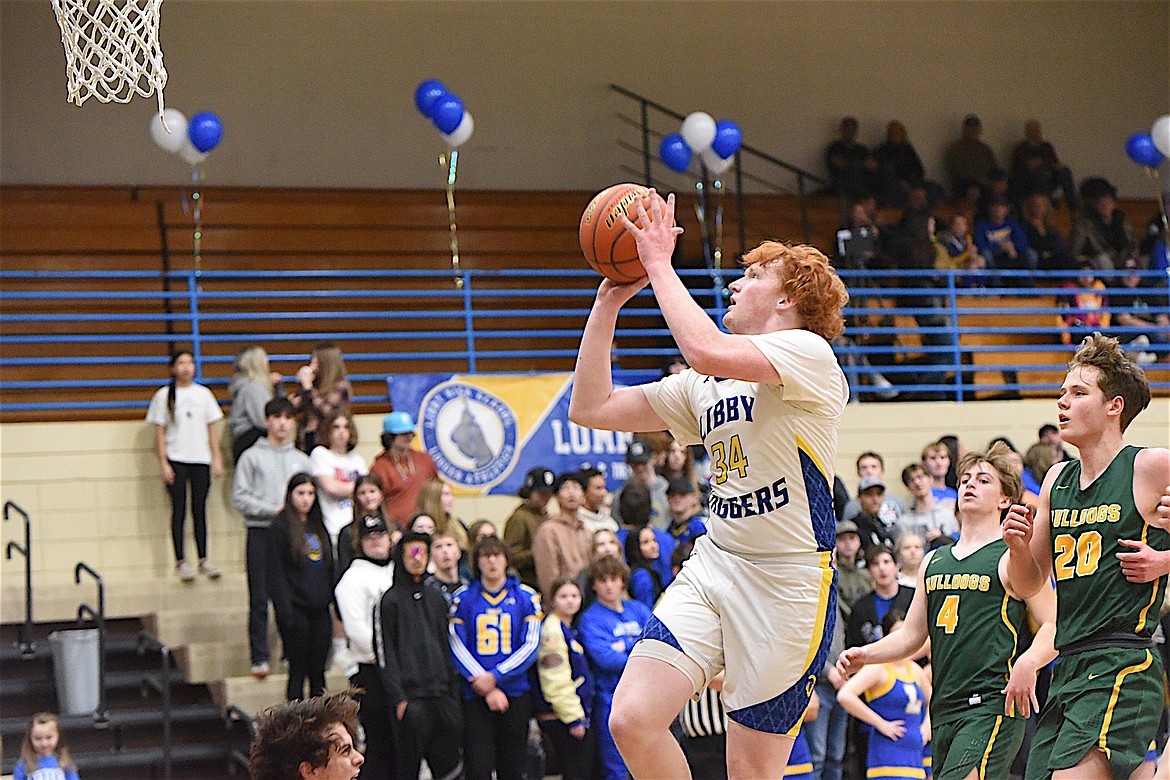 Libby's Caleb Moeller takes a shot against Whitefish Friday night. (Scott Shindledecker/The Western News)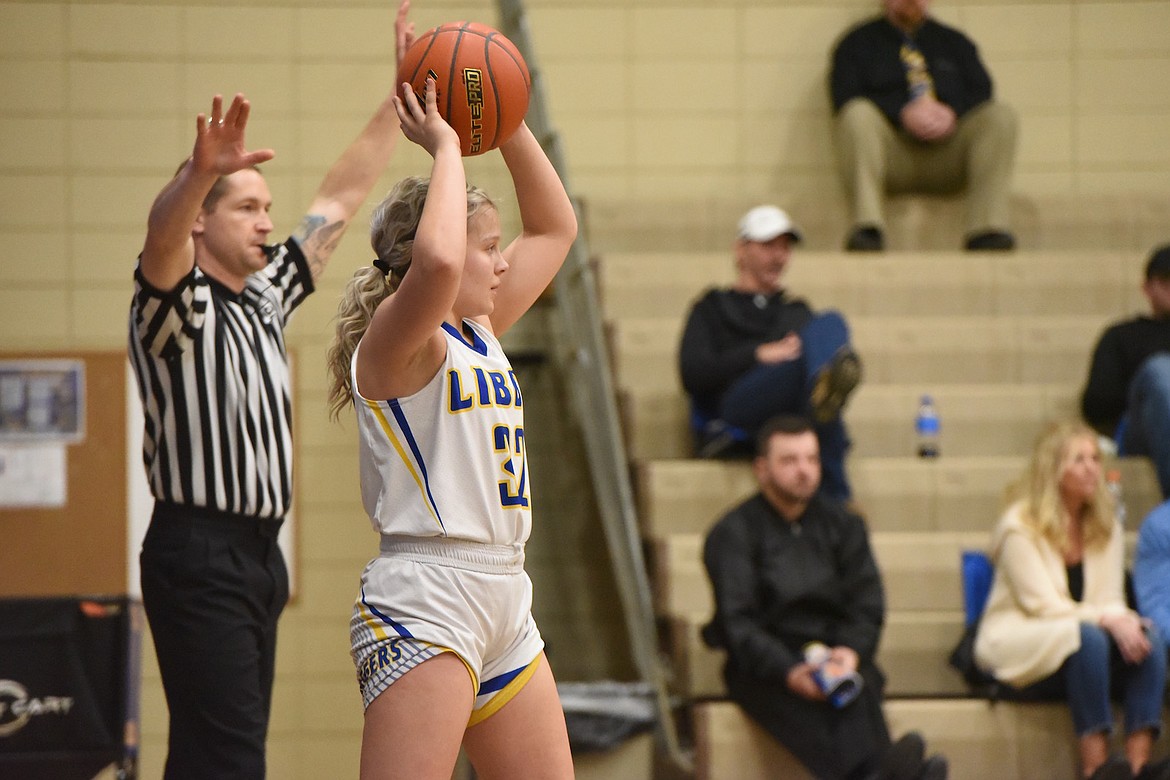 Libby's Kinzee Boehmler prepares to inbound the ball against Whitefish Friday night. (Scott Shindledecker/The Western News)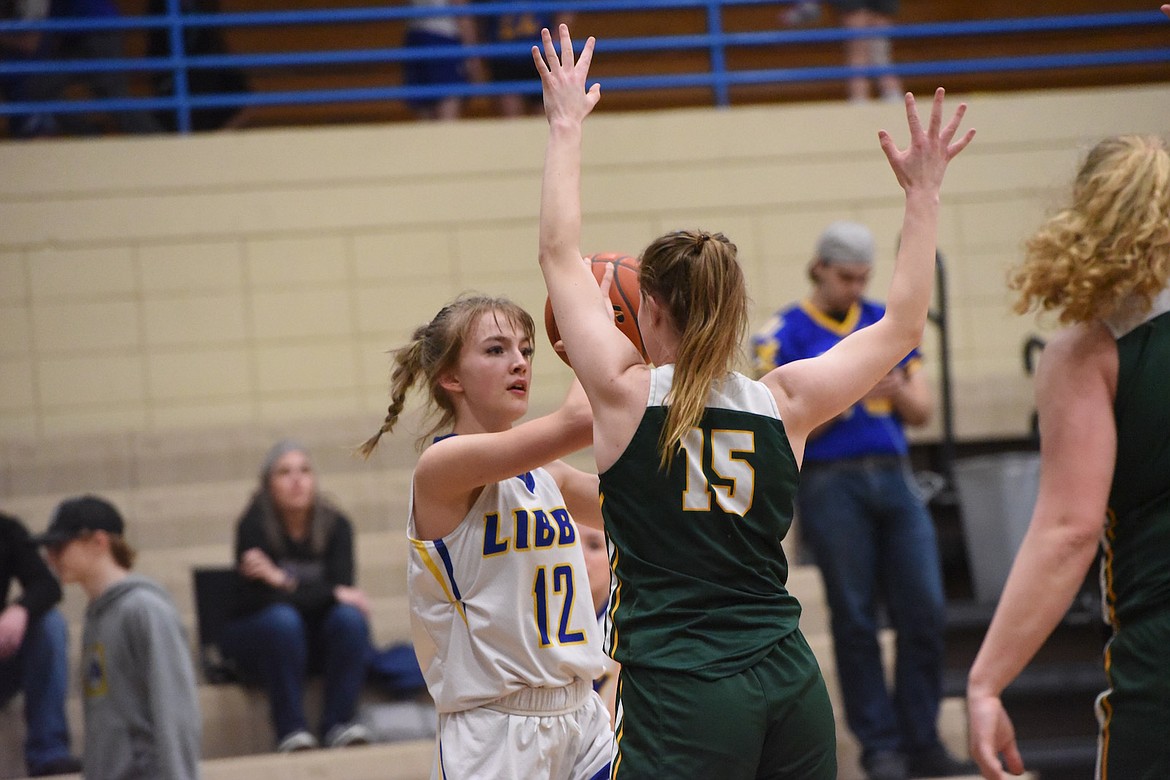 Libby's Rylee Boltz seeks an opening against Whitefish Friday night. (Scott Shindledecker/The Western News)
Libby's Trevor Collins looks for the open man against Whitefish Friday night. (Scott Shindledecker/The Western News)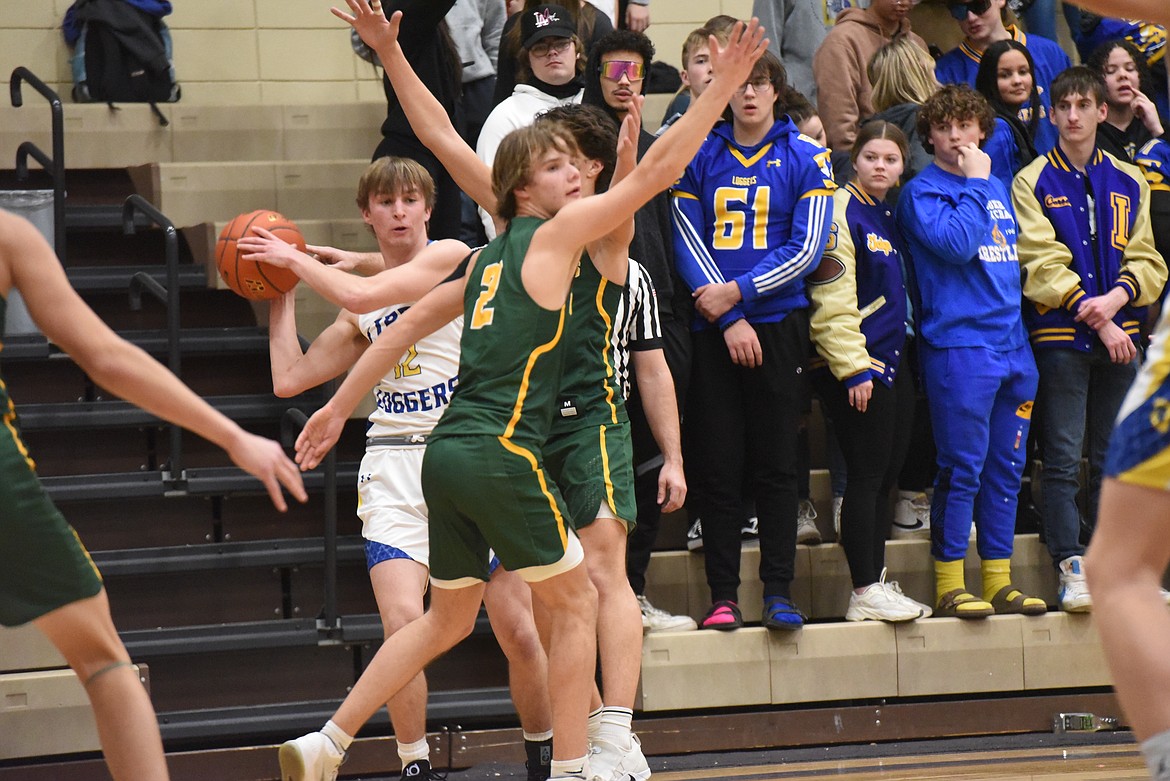 Libby's JR Delmas looks to pass against Whitefish Friday night. (Scott Shindledecker/The Western News)
Previous
Next
by
SCOTT SHINDLEDECKER
The Western News
|
February 14, 2023 7:00 AM
The Libby Loggers boys basketball team battled, but lost 42-40, to visiting Whitefish Friday night.
The game was tied entering the third quarter, but the Bulldogs built a 5-point lead with 3:16 left. There wasn't any scoring for nearly two minutes before Tyler Andersen's baseline jumper made it a 3-point game, 41-38. With 15 seconds remaining, Andersen scored again to make it 41-40.
Libby fouled Whitefish's CJ Thew with 14 seconds left. Thew hit one of two shots from the line to make it 42-40.
Andersen then missed a shot in the waning seconds, but Connor Hartley grabbed the offensive rebound and was fouled with 1.8 seconds left. He missed the first shot and Libby head coach Josh Bean called timeout.
Hartley missed intentionally on the second shot in the hope of an offensive rebound, but Whitefish got the ball back.
Thew was fouled again and he missed both shots from the line. A last-ditch shot by Libby fell short.
Andersen led the Loggers with 23 points while Cy Williams scored seven points and Ryan Beagle scored six.
In the girls game, the Lady Loggers fell to Whitefish, 40-28.
Rylee Boltz led Libby with 11 points while Peyton Waggoner scored six.
It was also Senior Night for both teams. For the boys, Trevor Collins, JR Delmas, Connor Hartley, Caleb Moeller and Cy Stevenson were honored.
For the girls, Rylee Boltz and Kinzee Boehmler were recognized as were team managers Macey Halvorson and Kailey Skranak and cheerleader Acacia Foreman.
Both teams are in Western A play-in games Thursday. The boys play at Ronan at 6:30 p.m. while the girls play at Whitefish at 6 p.m. Winners will play Saturday.
---