Logger student athletes sign letters of intent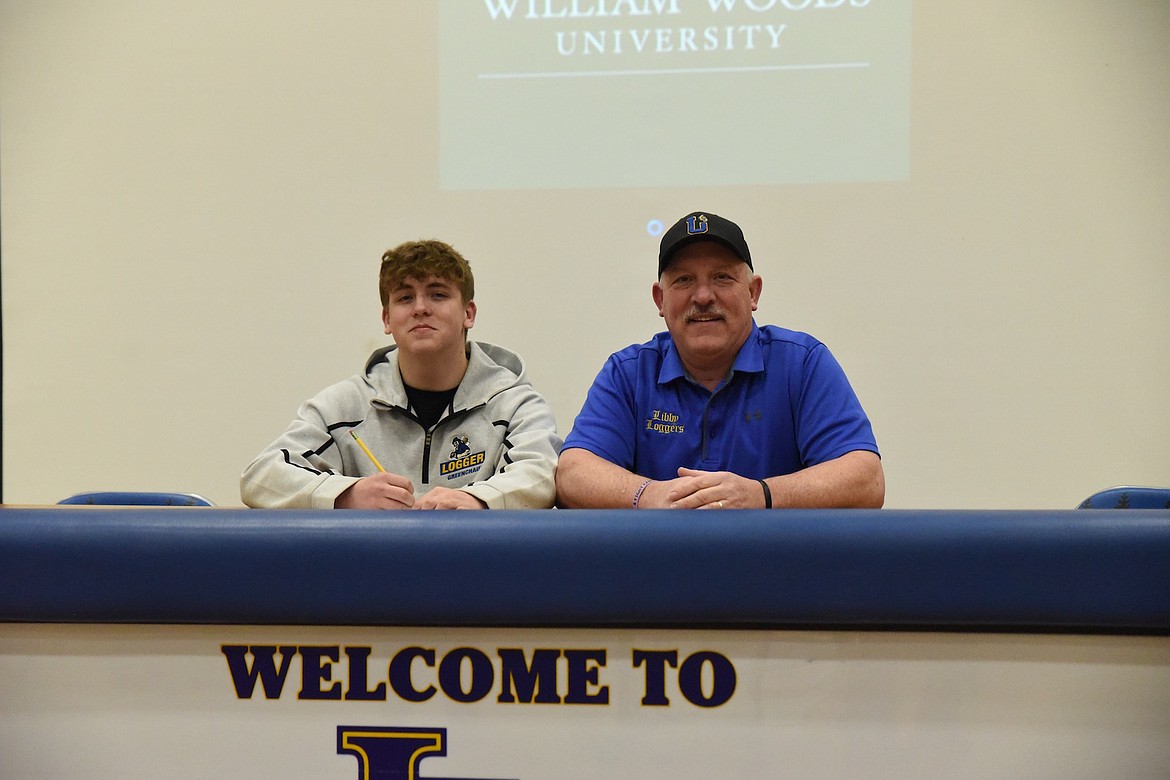 Libby Loggers wrestler Matthew Niemi signs his letter of intent on Monday, Jan. 30, to wrestle at William Woods University in Missouri. Niemi was joined by Loggers coach Dean Thompson. (Scott Shindledecker/The Western News)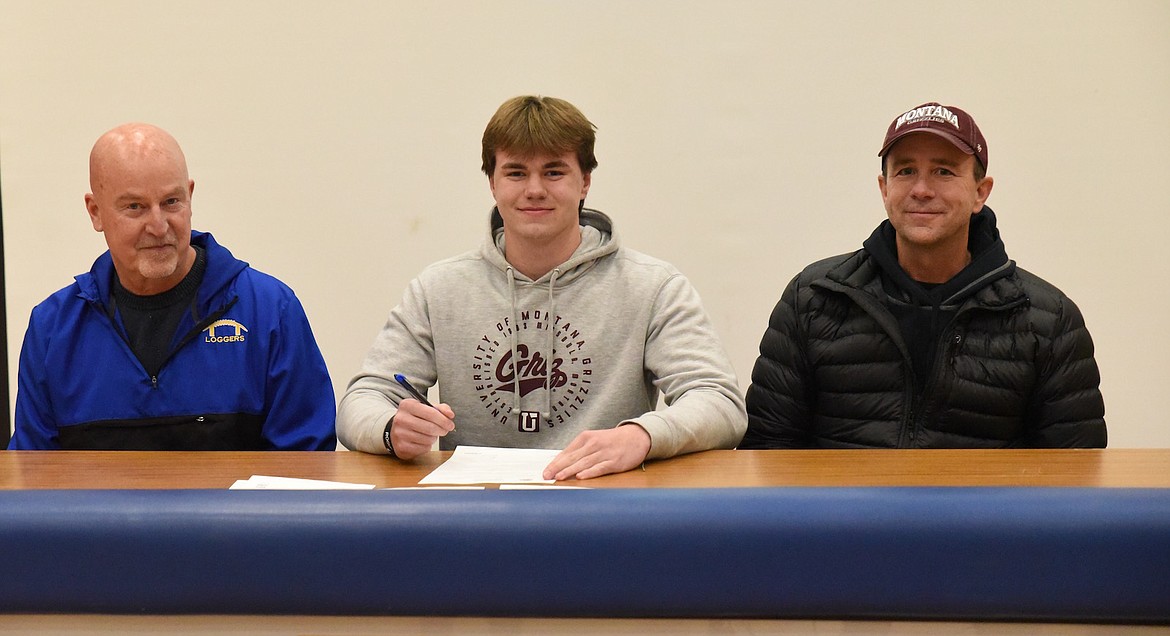 Libby Loggers football player Cy Stevenson signs his letter of intent on Monday, Jan. 30, to play with the University of Montana Grizzlies. Stevenson was joined by his father, Jeff Stevenson, and Loggers coach Neil Fuller. (Scott Shindledecker/The Western News)
Previous
Next
by
SCOTT SHINDLEDECKER
The Western News
|
February 7, 2023 7:00 AM
It may have been largely ceremonial in nature, but two Libby Logger student athletes shared their commitments to the respective higher institutions of learning they will be attending later this year.
Loggers football standout Cy Stevenson is headed to the University of Montana to play football for the Grizzlies, fulfilling a lifelong dream.
Stevenson was joined at the ceremony by his father, Jeff, and Loggers head coach Neil Fuller.
Libby Loggers Greenchain member Matthew Niemi will also compete at the collegiate level after receiving a scholarship to wrestle at William Woods University in Fulton, Missouri. Niemi was joined by Greenchain coach Dean Thompson. 
Niemi, ranked No. 4 at 182 pounds in the Jan. 25 Class A wrestling coaches poll, is the third member of the fledgling program at William Woods.
The Owls announced in September 2022 that they would be adding men's and women's wrestling.
Niemi will wrestle for head coach Jacob Lorentz. Lorentz was a successful high school coach in Minnesota. He coached two individual state champs and two team champions.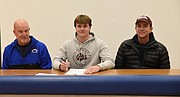 ---