Libby's DeShazer leads 11 Loggers to state tournament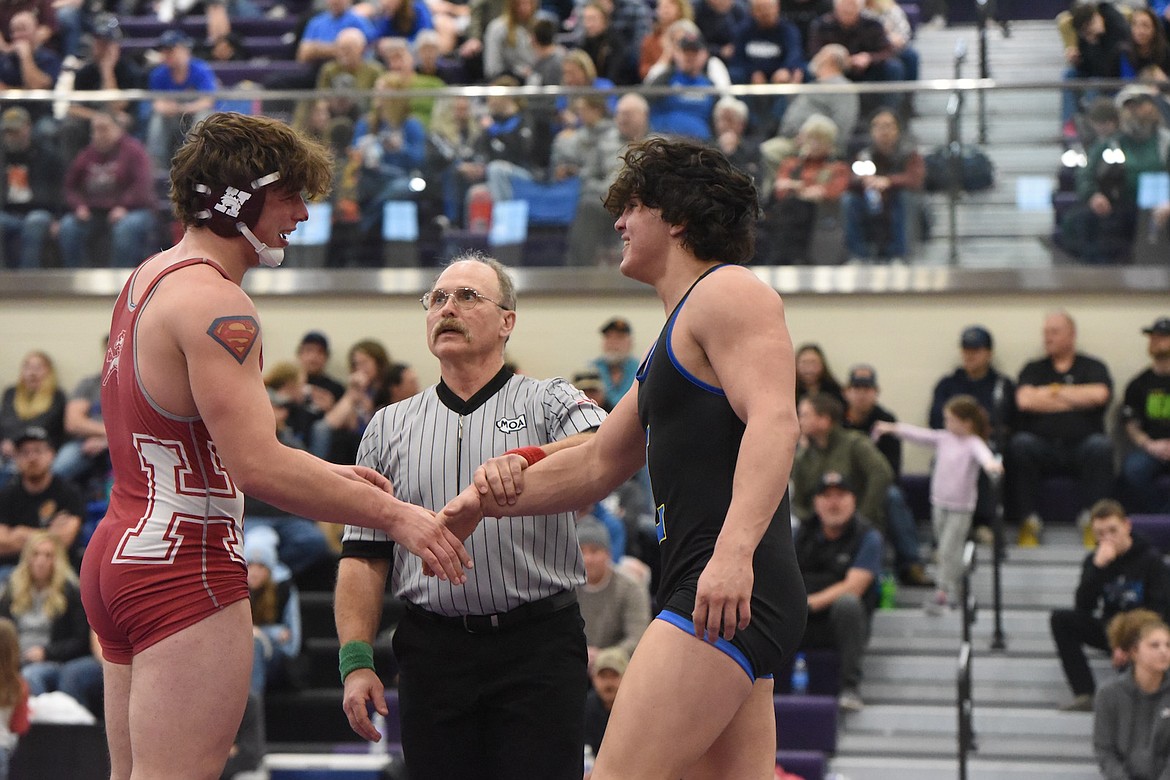 Libby's Jace DeShazer and Hamilton's Derrick Saltzman shake hands after the end of their match at the Western Class A tournament in Polson. DeShazer won, 18-6. (Scott Shindledecker/The Western News)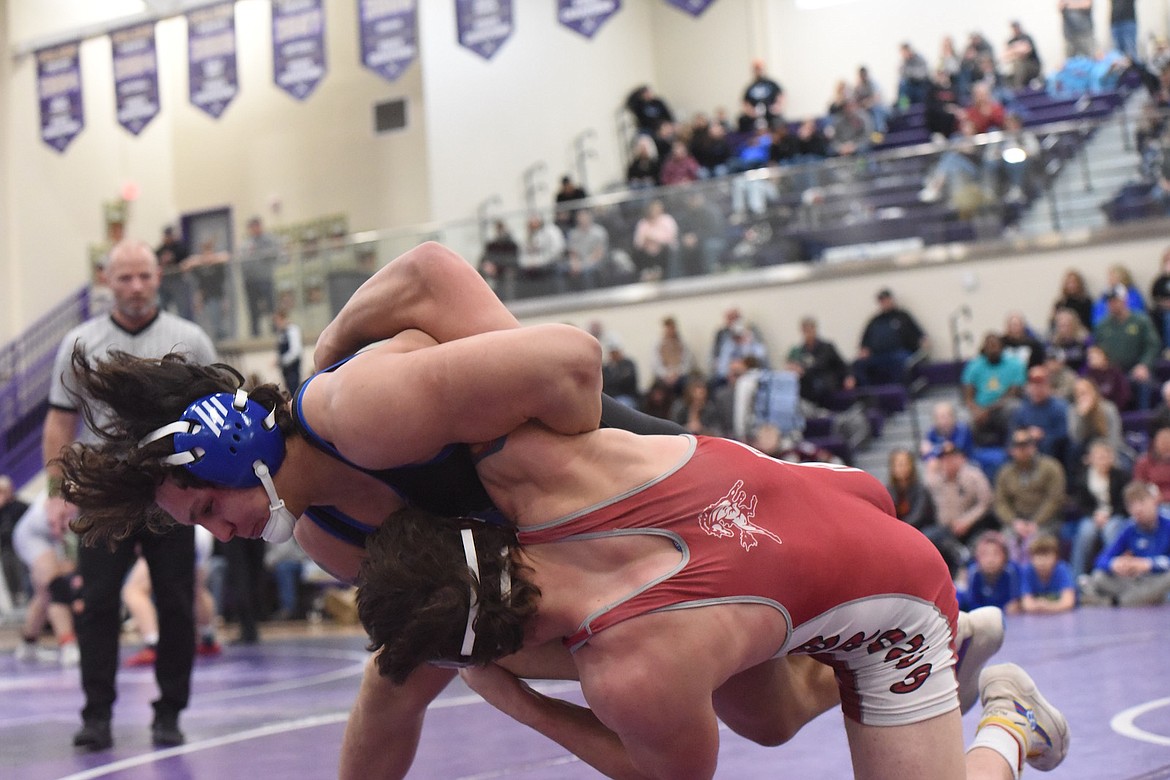 Libby's Jace DeShazer throws Hamilton's Derrick Saltman at the Western Class A tournament in Polson. (Scott Shindledecker/The Western News)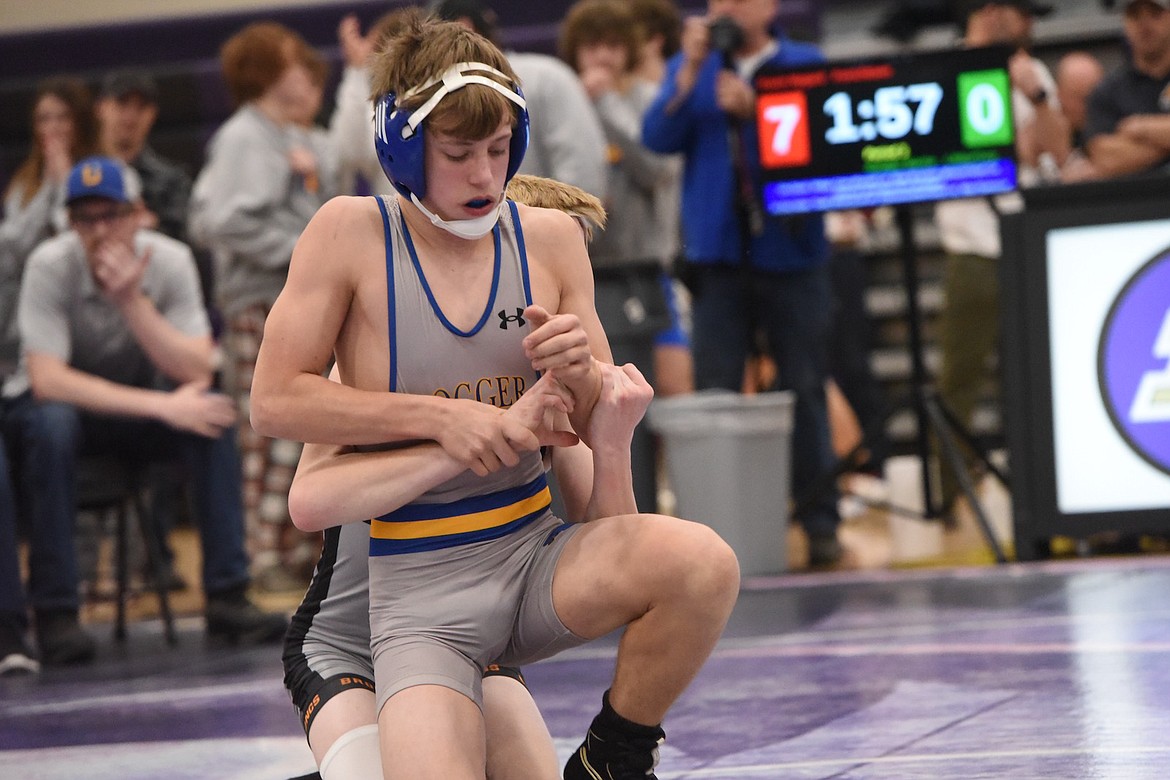 Libby's Bridger Bache qualified for state with a eighth-place finish at 113 pounds at the Western Class A tournament in Polson. (Scott Shindledecker/The Western News)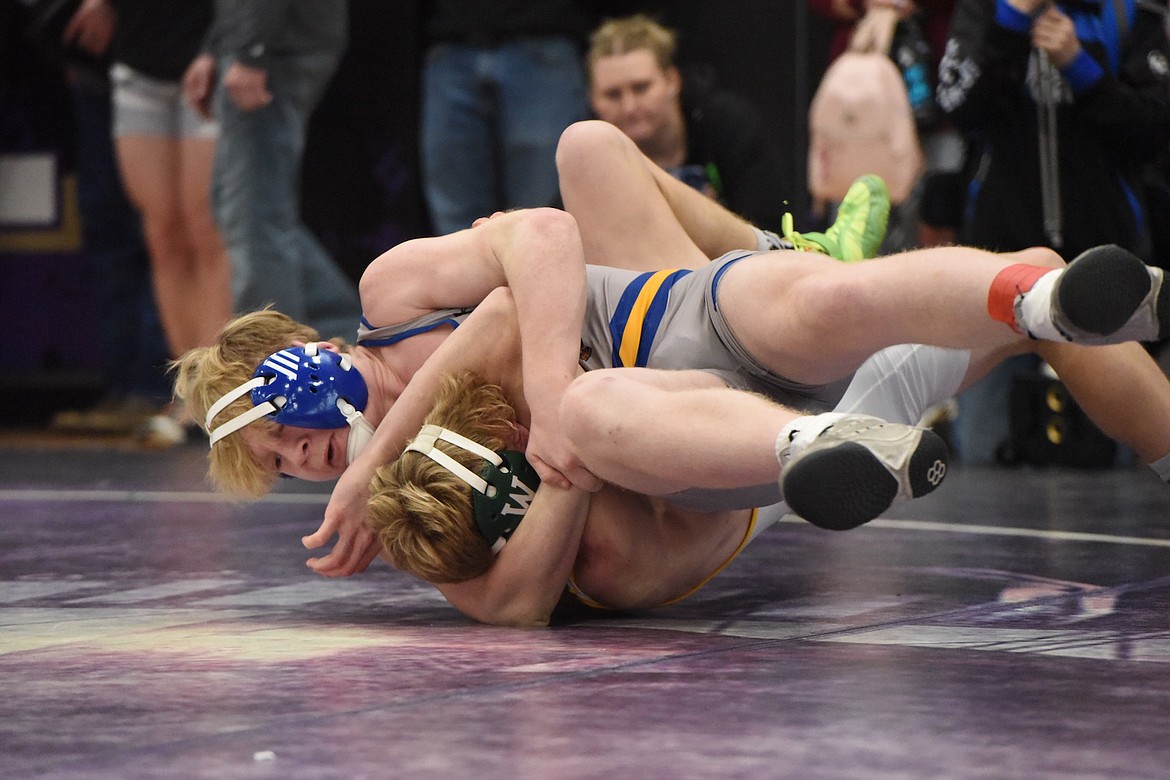 Libby's Cael Schwindt qualified for state with a eighth-place finish at 145 pounds at the Western Class A tournament in Polson. (Scott Shindledecker/The Western News)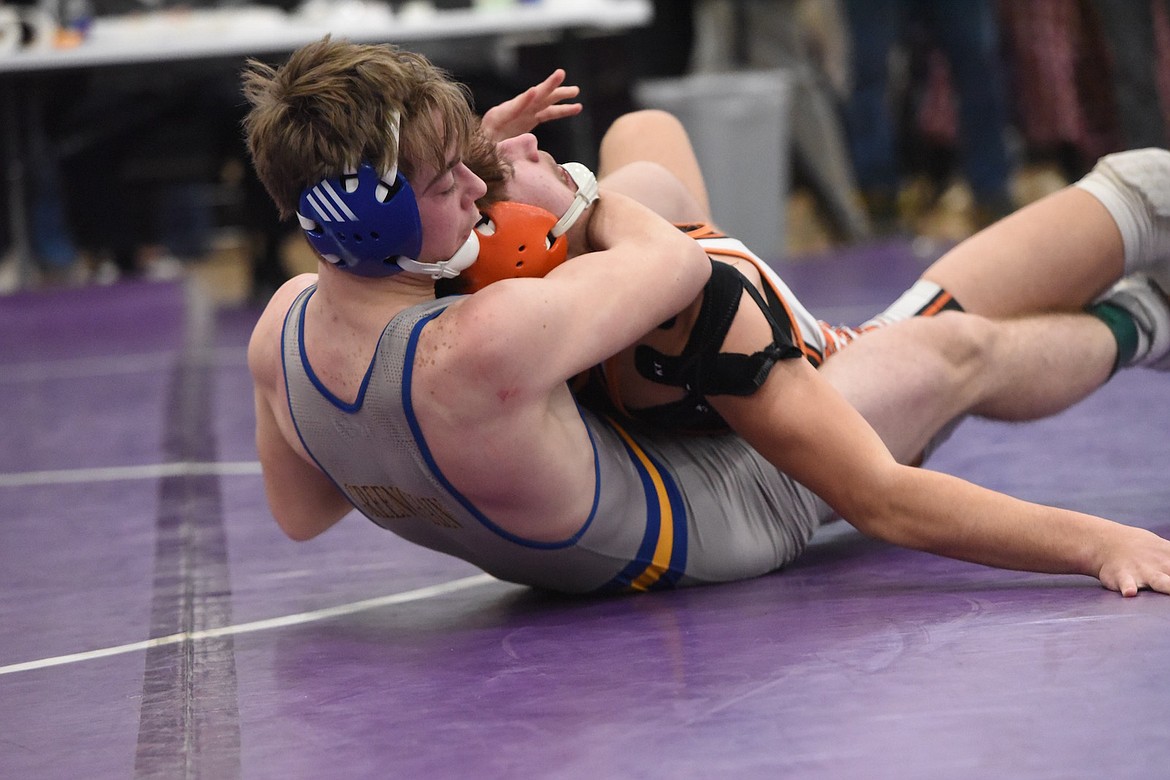 Libby's Xavier Reatz qualified for state with a eighth-place finish at 138 pounds at the Western Class A tournament in Polson. (Scott Shindledecker/The Western News)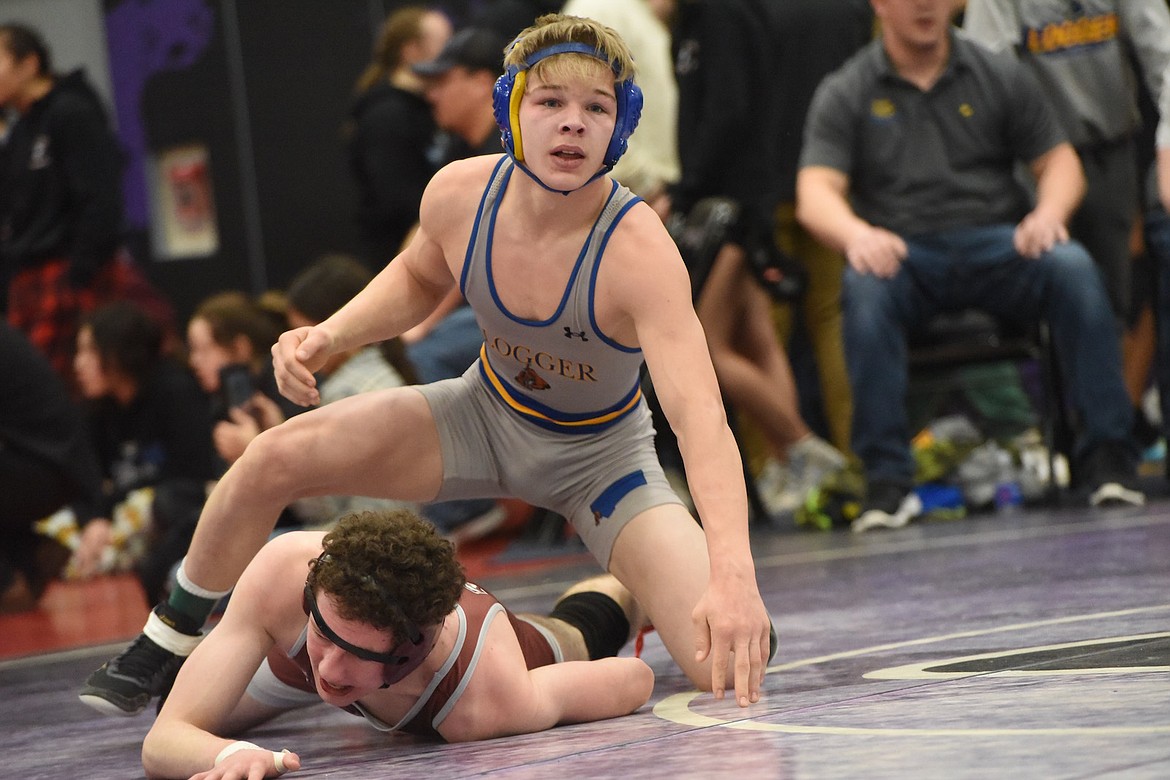 Libby's Marley Erickson beat Butte Central's James Holmes and later placed fourth to qualify for state at 132 pounds at the Western Class A tournament in Polson. (Scott Shindledecker/The Western News)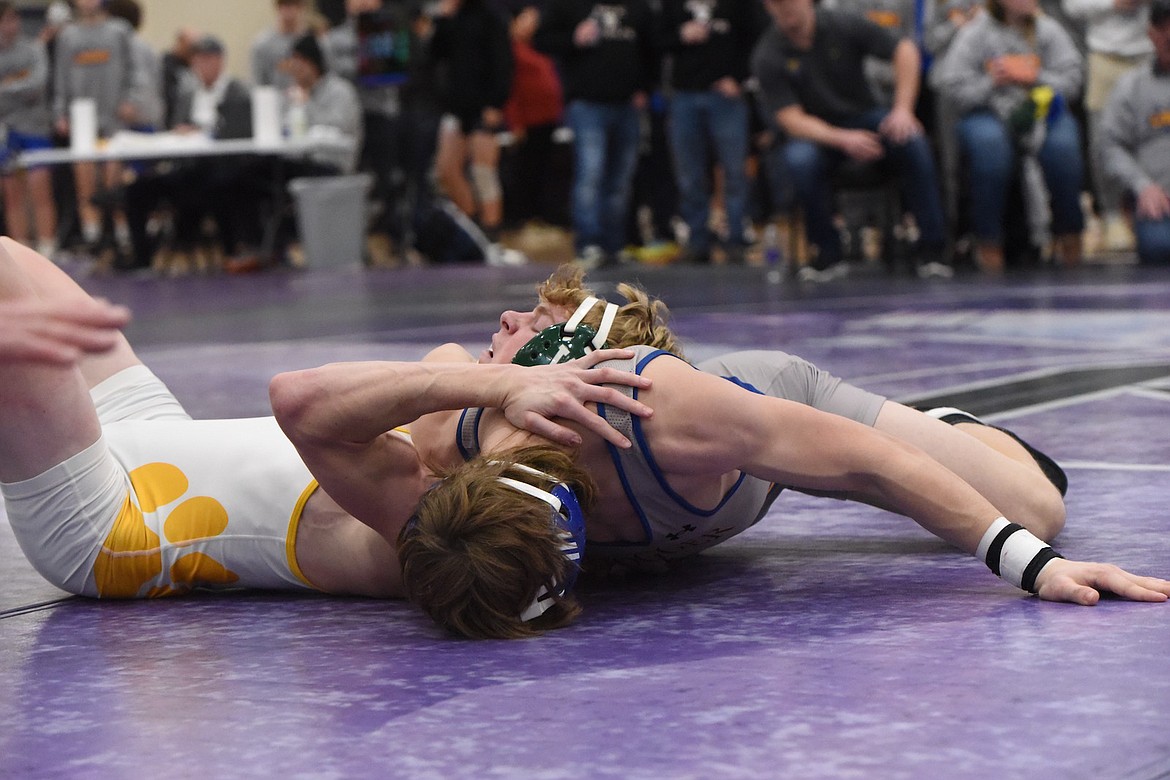 Libby's Connor Benson qualified for state with a sixth-place finish at 145 pounds at the Western Class A tournament in Polson. (Scott Shindledecker/The Western News)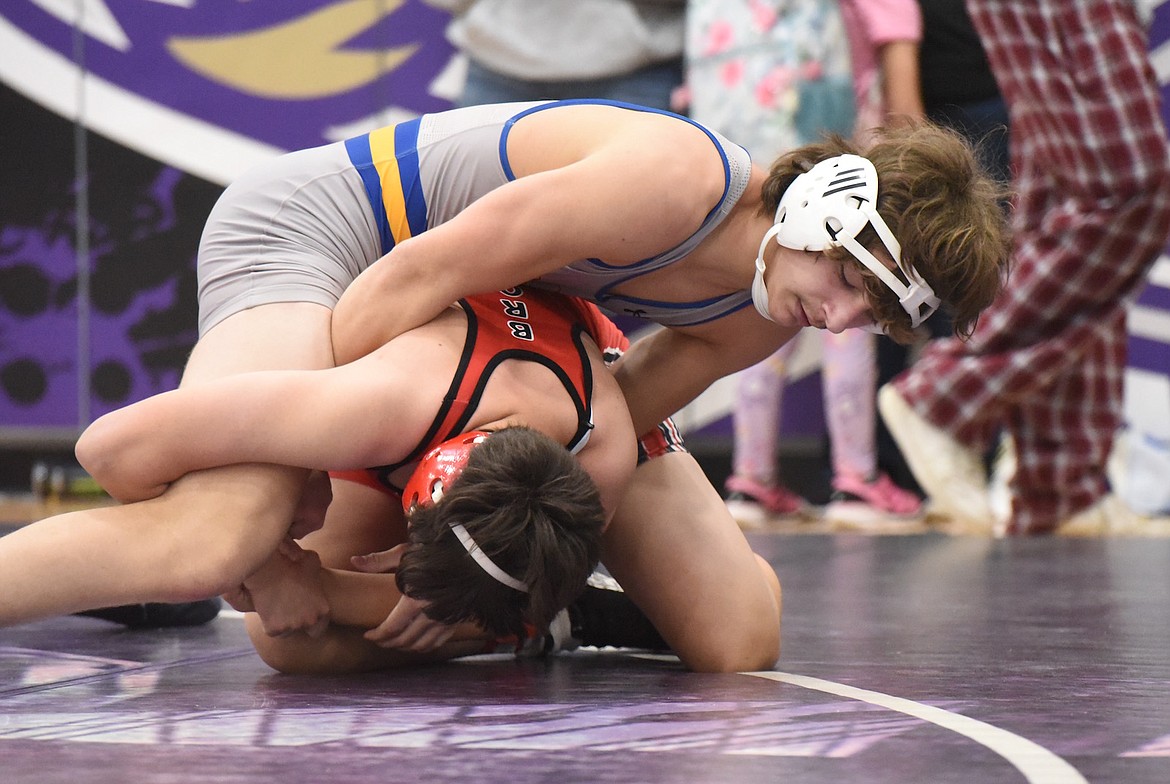 Libby's Ian Thom qualified for state with a seventh-place finish at 152 pounds at the Western Class A tournament in Polson. (Scott Shindledecker/The Western News)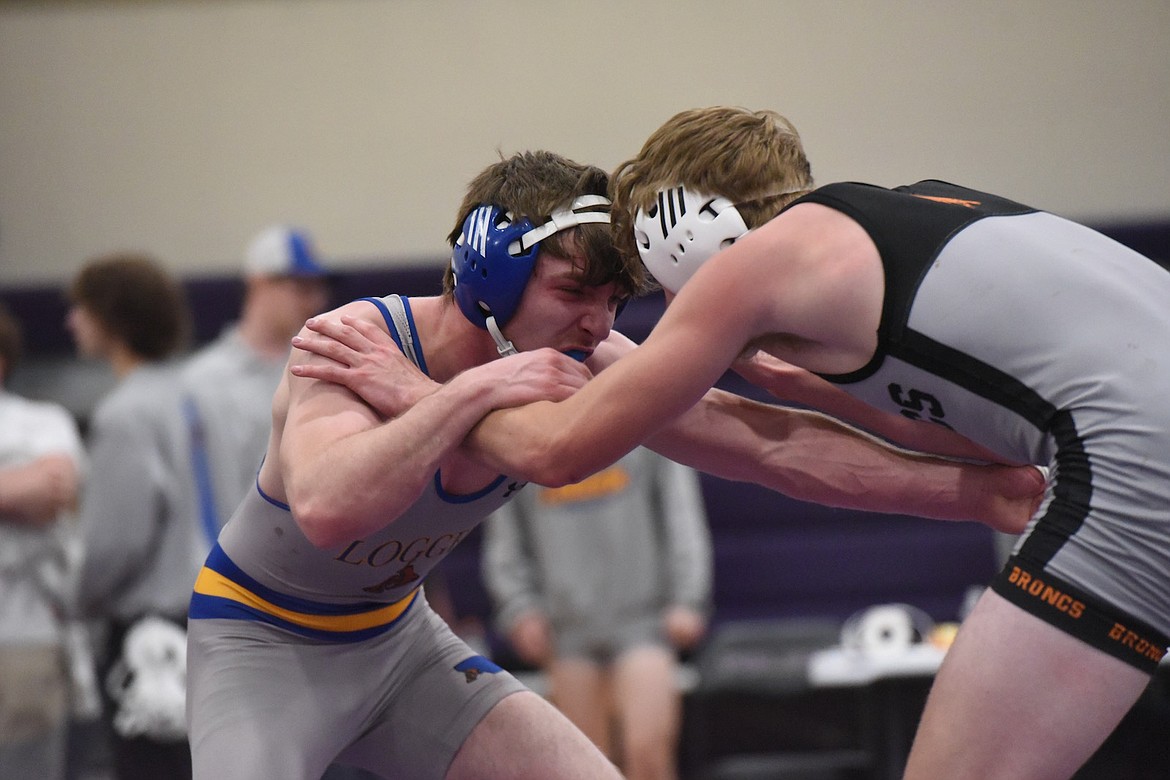 Libby's Zekiah Meyer qualified for state with a fifth-place finish at 138 pounds at the Western Class A tournament in Polson. (Scott Shindledecker/The Western News)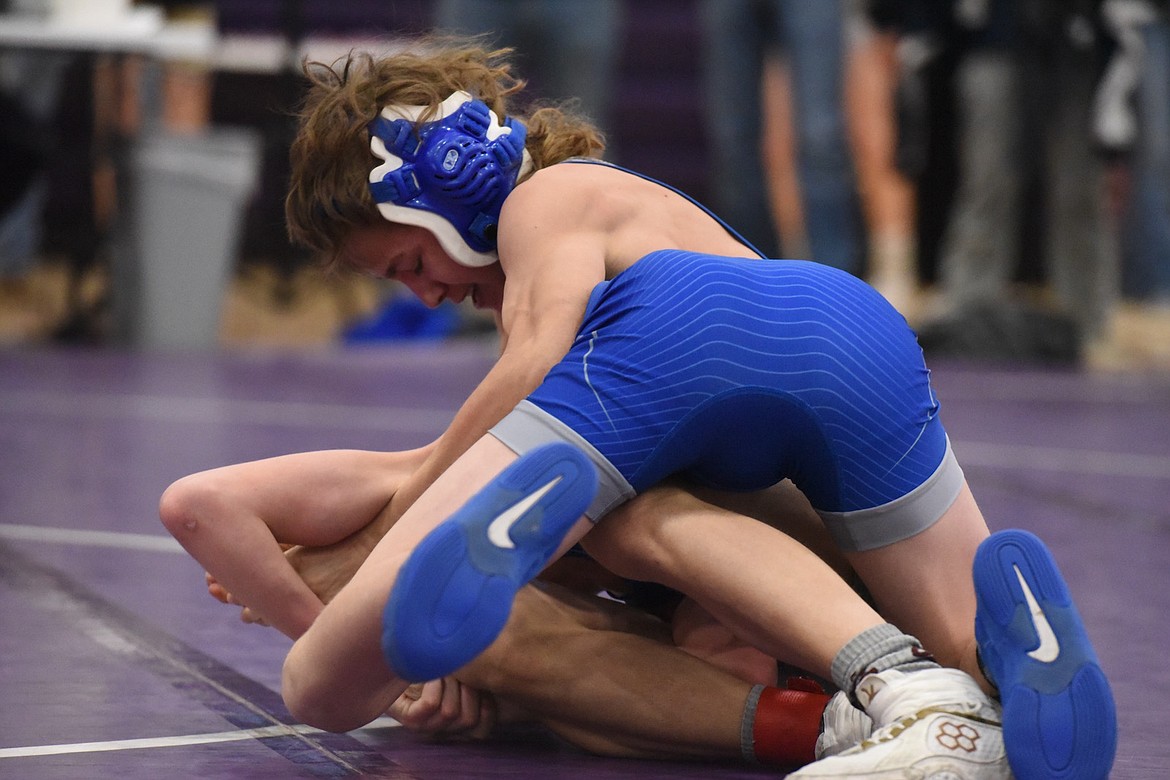 Libby's Riley Orsborn qualified for state with a fourth-place finish at 103 pounds at the Western Class A tournament in Polson. (Scott Shindledecker/The Western News)
Previous
Next
by
SCOTT SHINDLEDECKER
The Western News
|
February 7, 2023 7:00 AM
Hamilton senior wrestler Derrick Saltzman sports a Superman logo tattoo on his upper right bicep, but it's Libby junior Jace DeShazer who holds the upper hand when they meet on the mat.
For the fourth time in two months, DeShazer beat Saltzman to claim the 205-pound title at the Western A Divisional Saturday in Polson.
Saltzman lost 18-6 and found himself on his back a few times to the defending state champ Logger wrestler, but it was a slight improvement from their three previous meetings.
DeShazer, who went over the 100-win mark earlier this season and is ranked first in the state, scored three second-period pins of Saltzman, ranked No. 4, in their previous matchups during the 2022-23 campaign.
At the Owen Invitational on Dec. 3, 2022, DeShazer pinned Saltzman in 2:37.
At the Western Montana Ronan Invitational on Jan. 7, DeShazer pinned Saltzman in 2:58. Then, at the Jug Beck Classic on Jan. 14, DeShazer pinned Saltzman in 2:15.
In the 2021-22 season, DeShazer and Saltzman were on the same side of the 182-pound bracket at the Class A state tournament, but didn't meet. DeShazer was 4-0 and pinned three opponents on his way to the state title while Saltzman was 0-2.
Saltzman has signed to play college football with Carroll College. For DeShazer, with one more of high school left, he has some time before he makes a decision.
His dad, Doug, said he has considered both wrestling and football, but has made no firm decisions.
DeShazer's title capped a successful weekend for the Greenchain in Polson. Eleven grapplers will take the mats later this week in Billings at MetraPark in Billings.
Libby head coach Dean Thompson credited DeShazer for being a team leader.
"He's a fun kid to watch, very coachable and he's got a lot of these kids out to wrestle," Thompson said.
Thompson also said the improving health of some of the Loggers made a big difference.
"Zekiah Meyers was out three weeks with a knee, James Warner didn't wrestle until the beginning of January and Connor Benson got healthy in time, so that all played a role in how we did here today," Thompson said.
Thompson also had praise for sophomore 103-pounder Riley Orsborn, who placed fourth.
"Riley had a great tournament and he beat the Columbia Falls kid (Jaxson Sterling). They've been back and forth all year," Thompson said.
Orsborn beat Sterling, 6-5, to reach the third-place match.
Freshman Bridger Bache had one win entering the divisional, but another well-timed, a pin of Polson's Brandon Shumate in the wrestlebacks earned him a spot at states at 113 pounds.
After a few weight classes without any qualifiers, junior 132-pounder Marley Erickson started a Loggers run of six straight state qualifiers.
At 138 pounds, junior Zekiah Meyers picked up a forfeit win to claim fifth. Junior Xavier Reatz joined Meyers in the state bracket.
The Greenchain also placed two on the medal stand at 145 pounds. Sophomore Connor Benson was sixth and senior Cael Schwindt was eighth.
Freshman Ian Thom heads to state at 152 pounds. He decked Browning sophomore Isaac Flamand in 4:28 to claim seventh place.
Senior James Warner placed fourth at 170 pounds while fellow senior Matthew Niemi pinned Hamilton's Clayton Beall in 1:50 to place third.
Wrestling begins at 10:20 a.m. Friday with first-round matches. The quarterfinals begin at 3 p.m. Saturday's semifinals begin at 9:30 a.m. and the finals begin at 4 p.m.
---