Libby Loggers open season with win over Stevi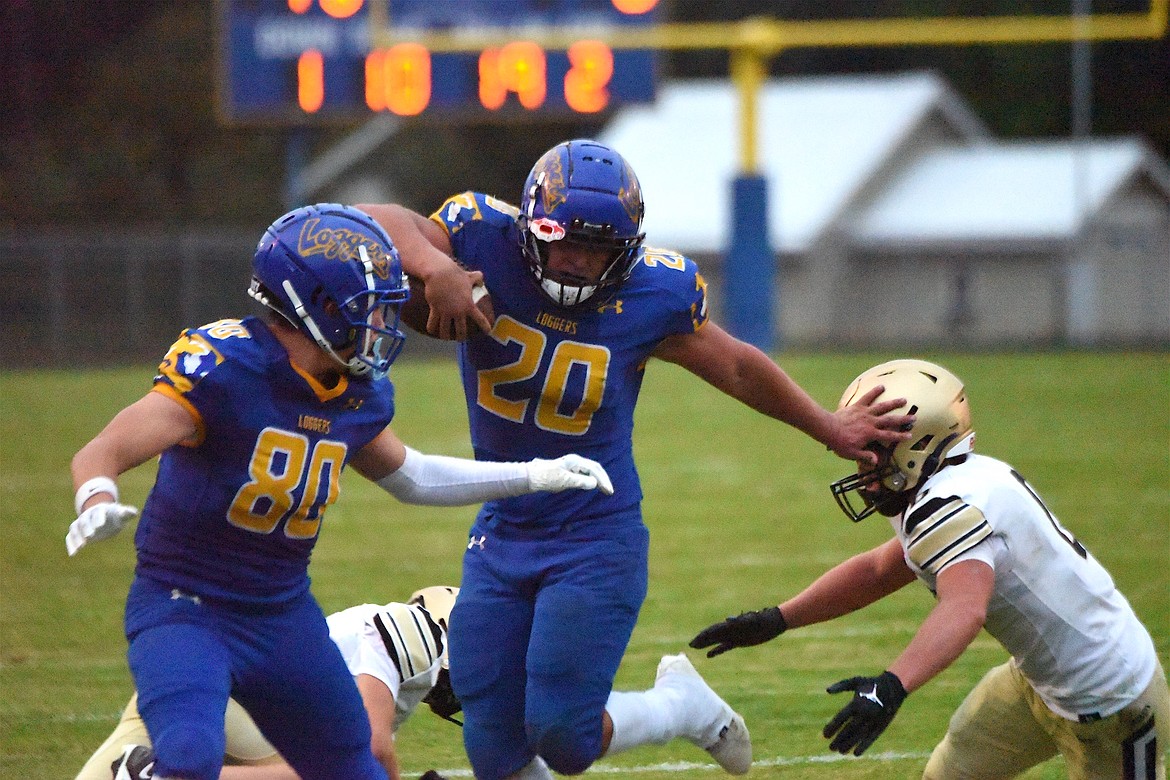 Libby running back Jace DeShazer stiff arms a Stevensville defender on his way to a touchdown run in the third quarter of Friday's game. (Scott Shindledecker/The Western News)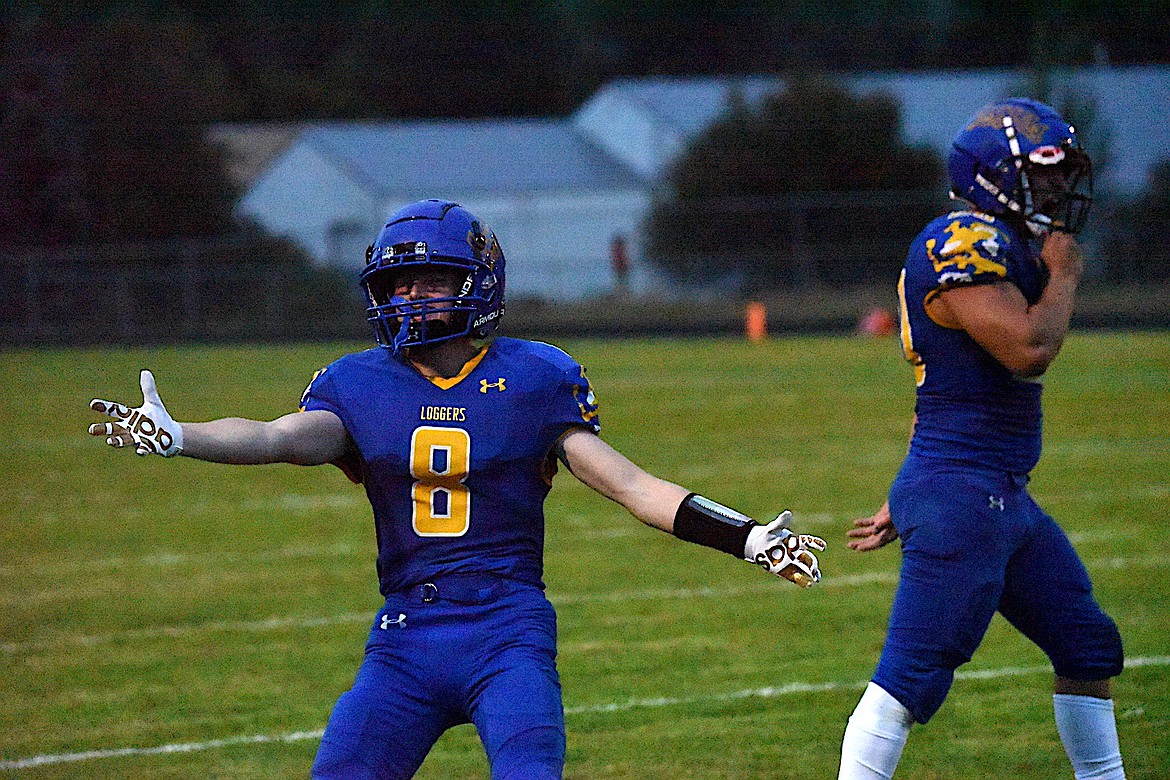 Libby's Ryan Beagle celebrates an interception in the third quarter of Friday's game against Stevensville. (Scott Shindledecker/The Western News)
Libby defensive end Joel Goodman puts pressure on Stevensville quarterback Kaeden Gum in the third quarter of Friday's game, leading to an interception by Ryan Beagle. The Loggers turned the interception into a touchdown that gave them a 21-6 lead. (Scott Shindledecker/The Western News)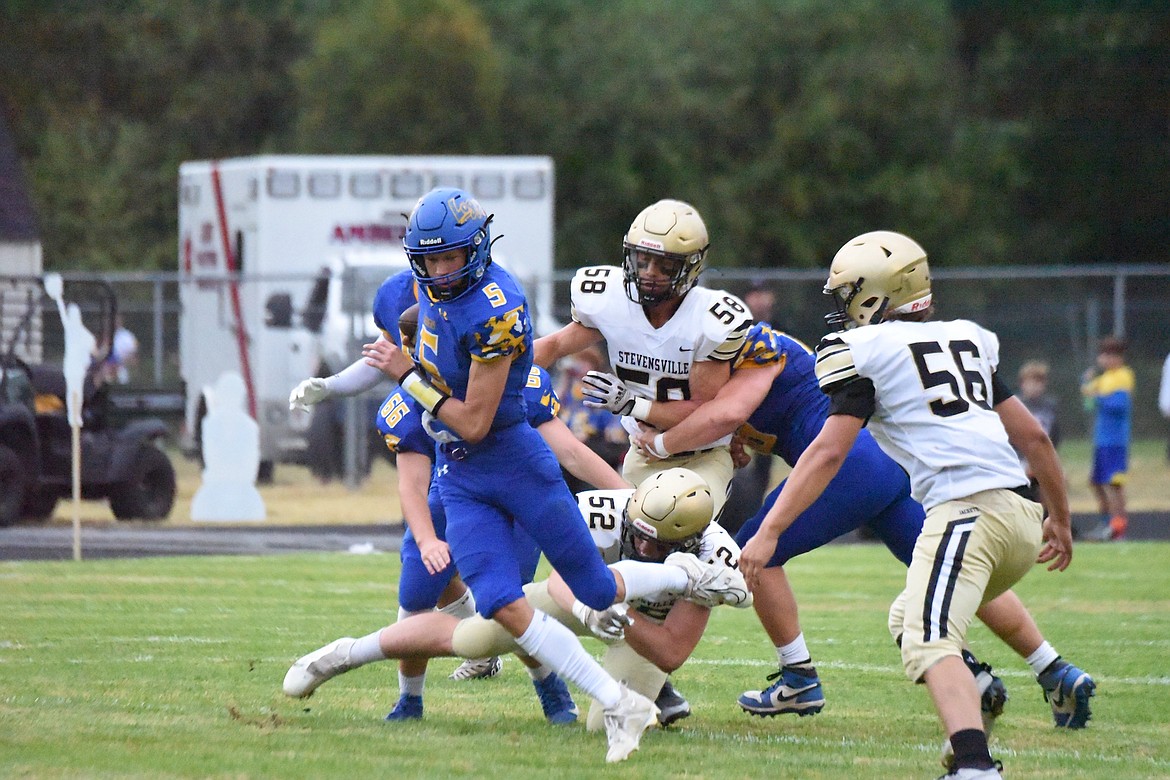 Libby quarterback Tristan Andersen runs out of a tackle attempt by a Stevensville defender in Friday's game. (Scott Shindledecker/The Western News)
Previous
Next
by
SCOTT SHINDLEDECKER
The Western News
|
August 29, 2023 7:00 AM
While the Libby Loggers may have scored enough points in the first five minutes of Friday's night game for a season-opening win over Stevensville, it was secured in a handful of plays late in the first half and early in the second.
The Loggers began their 2023 campaign with a 21-6 win over the Yellowjackets. Jace DeShazer scored all three touchdowns, including two on short passes from new starting quarterback Tristan Andersen.
DeShazer put the Loggers in front with 7:46 left in the first quarter when he took a short screen pass from Andersen and took it in after some good downfield blocking by his teammates.
Isaac Lamere's extra point kick made it 7-0.
But the game was still just a one-point affair after Stevensville answered on the ensuing possession with a touchdown late. The kick was missed though.
The Loggers put together a solid drive to the Stevi 25, but lost a fumble after a completed pass.
But Loggers linebacker Connor Benson answered the turnover with an interception. A holding call nullified a DeShazer TD run early in the second quarter and the Loggers eventually gave the ball back on downs.
After forcing a Stevi punt, the Loggers began to take control.
Lamere had a good gainer on a throw from Andersen and DeShazer capped the drive with a 19-yard TD catch. Lamere's kick made it 14-6 with 5:23 left.
Stevi put together a good drive of its own and got inside the Libby 10 before the Loggers held on downs with four seconds left.
The momentum was all Libby's and its defense kept it up.
Junior linebacker Joel Goodman nearly sacked Gum and the pressure created a pass that Ryan Beagle intercepted.
Starting at the Yellowjackets 27, Andersen ran for a touchdown on a nice run, but a holding penalty nullified it.
DeShazer got the call and used a stiff-arm to help him break free for a TD. Lamere's kick made it 21-6 with 10:06 left in the third quarter.
But the scoring was over and the Loggers had more than enough points for the win.
Libby is at home Friday for a 7 p.m. game against Polson. The Pirates took it on the chin in their opener against Bigfork, 55-20.
The Pirates were led by QB Holden Emerson, who threw for 212 yards and ran for 57. He threw one TD and an interception.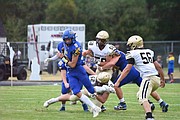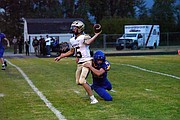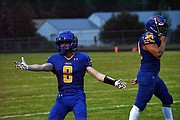 ---