Darby rallies past Troy Trojans, 50-38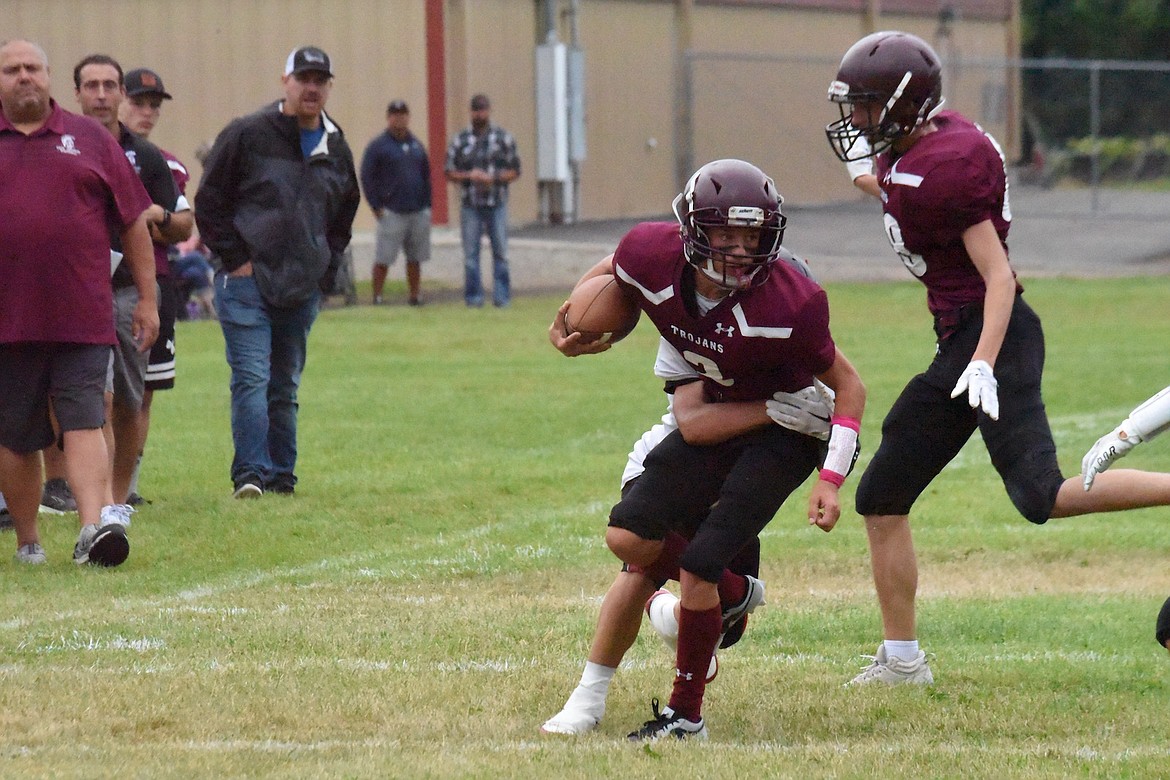 Troy quarterback Carson Orr runs for a gain in Friday's game against Darby. (Scott Shindledecker/The Western News)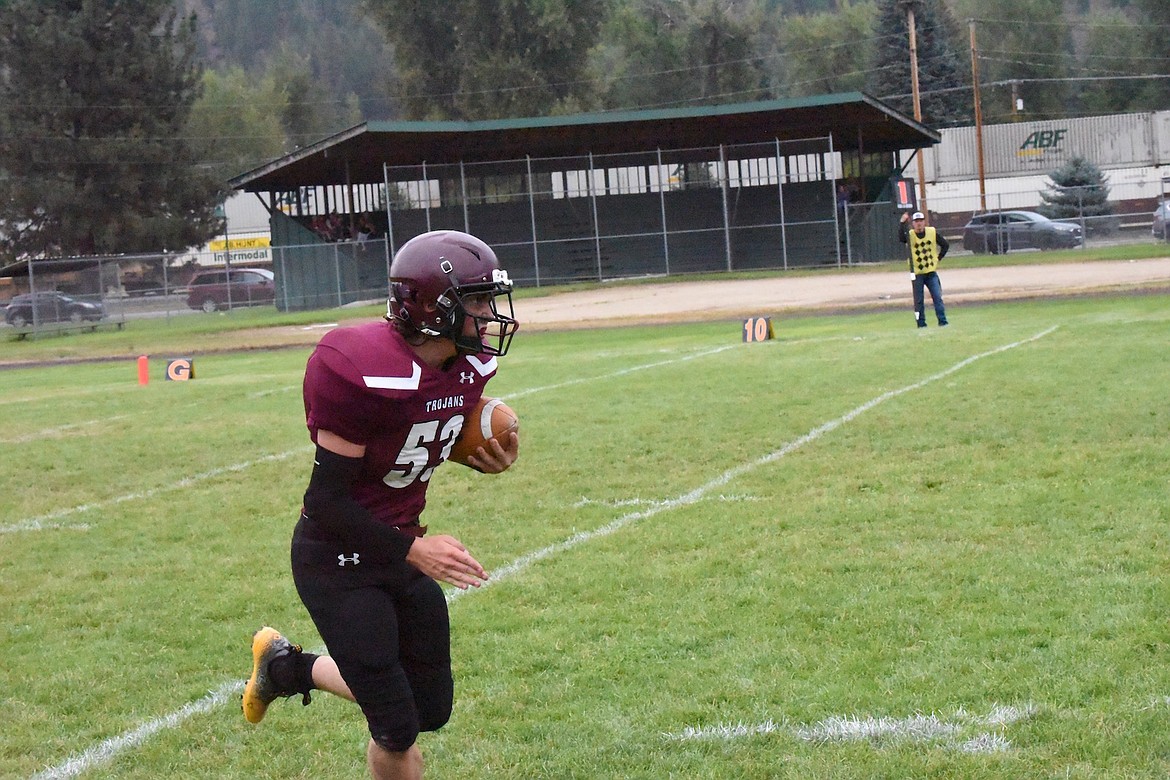 Troy's Liam Pallister returns a kick in Friday's game against Darby. (Scott Shindledecker/The Western News)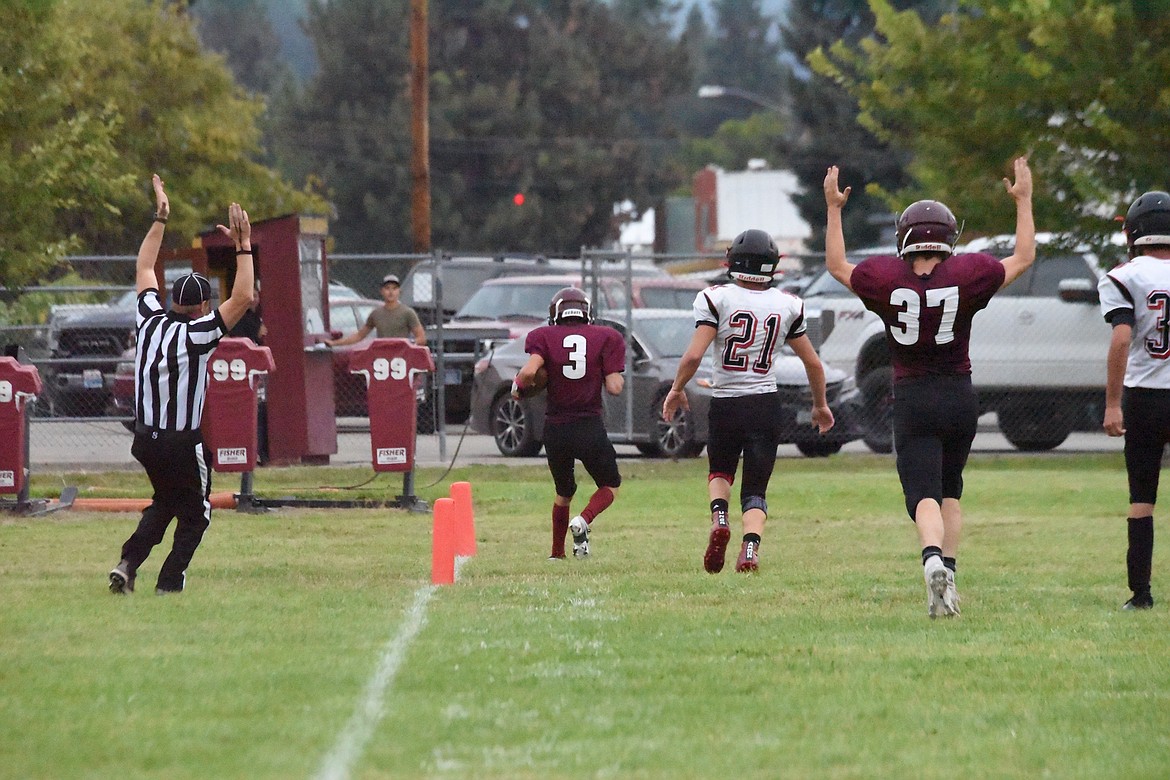 Troy's Carson Orr returned a fumble for a touchdown in Friday's game against Darby. (Scott Shindledecker/The Western News)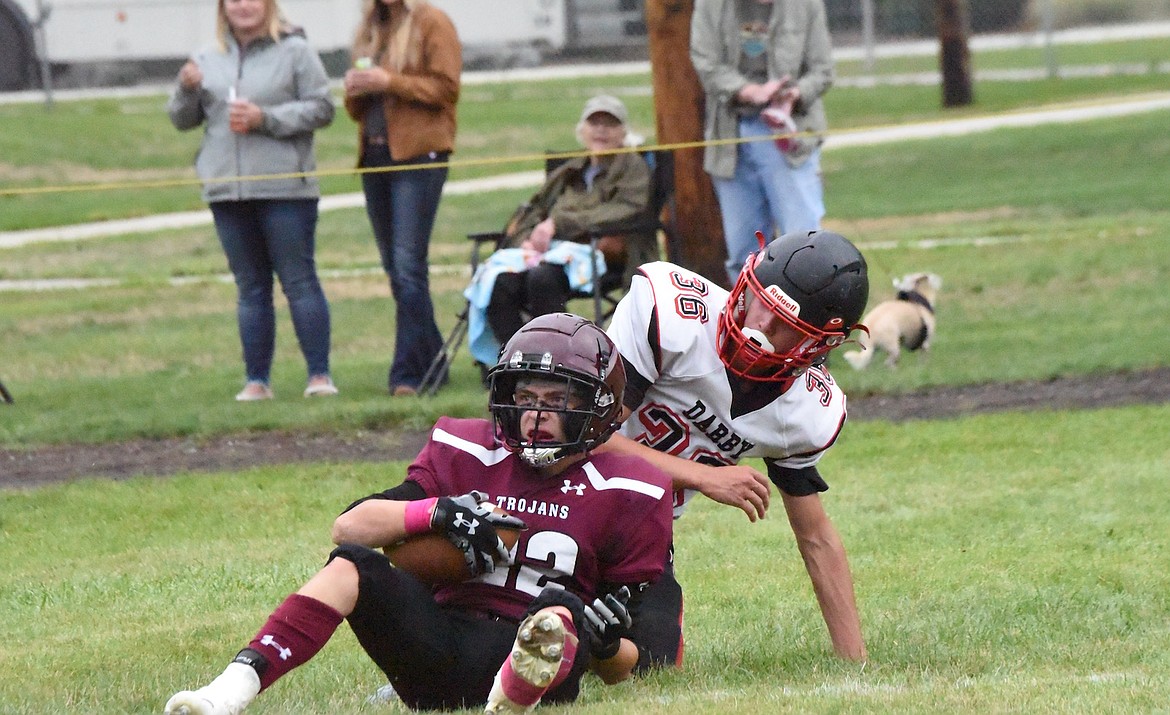 Troy's Mason Crowe catches a touchdown pass in Friday's game against Darby. (Scott Shindledecker/The Western News)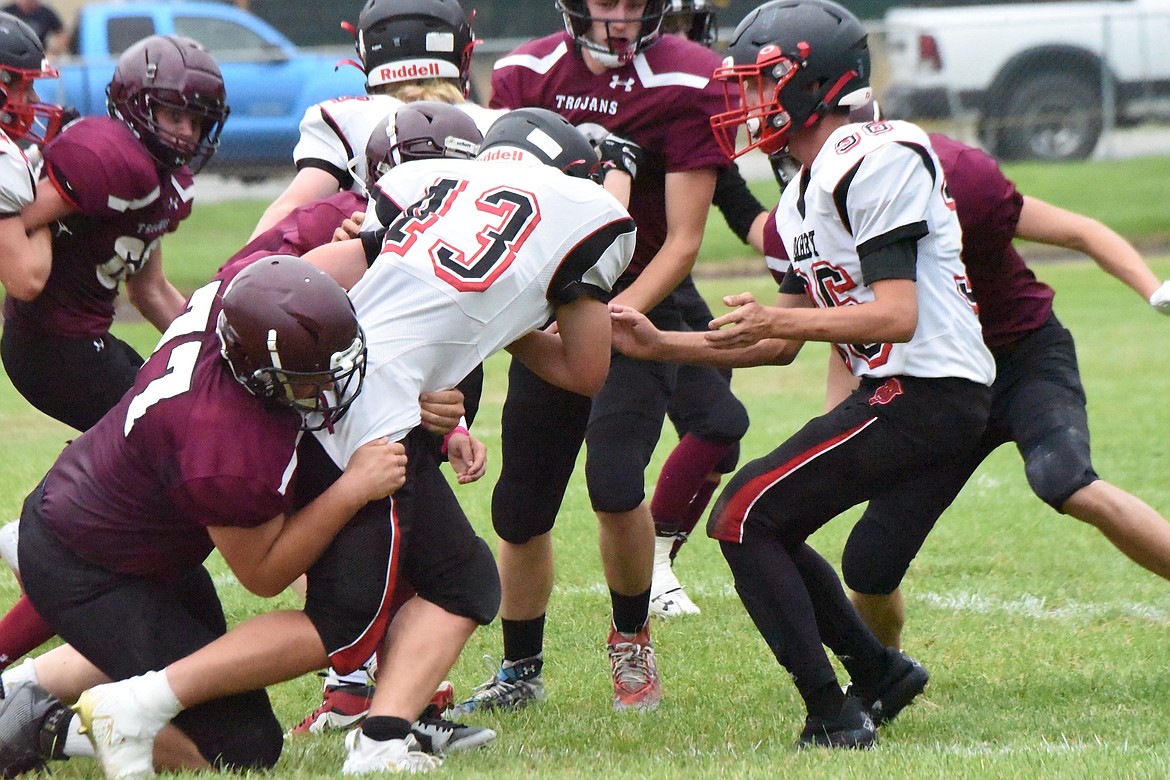 Troy defensive lineman Derek Cole brings down a runner in Friday's game against Darby. (Scott Shindledecker/The Western News)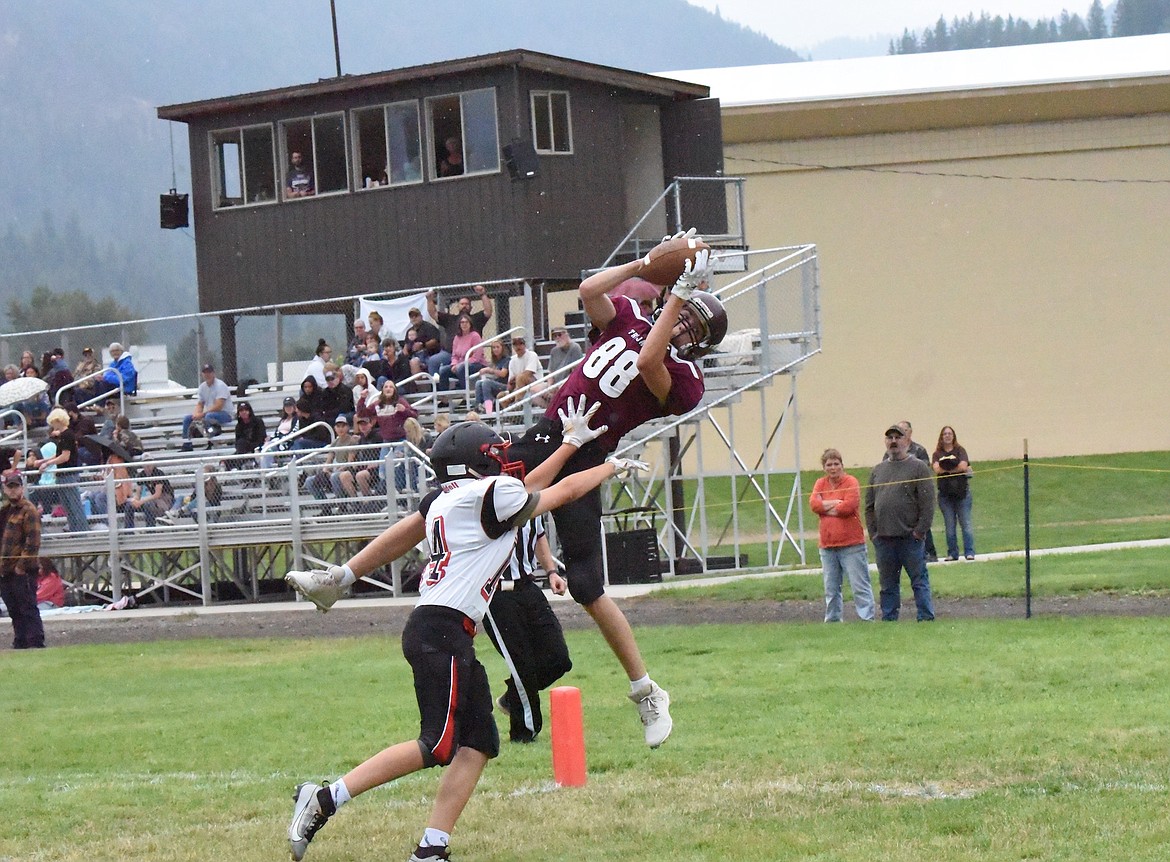 Troy's Kempton Sloan catches a touchdown pass from quarterback Carson Orr in Friday's game against Darby. (Scott Shindledecker/The Western News)
Previous
Next
by
SCOTT SHINDLEDECKER
The Western News
|
August 29, 2023 7:00 AM
At one point the Troy Trojans enjoyed a 26-12 lead over Darby in Friday evening's home opener.
But an injury to quarterback Carson Orr late in the first half helped set the stage for a Tigers rally and a 50-38 win for the visitors.
Troy was forced to punt on its first possession and the Tigers had a long return before fumbling the ball back to the Trojans.
Troy's second possession ended with an interception before Darby scored with 5:30 left in the first quarter to take a 6-0 lead.
The Trojans answered with a 23-yard TD run by Orr to tie the score at 6-6.
Darby answered back with a long TD run for a 12-6 advantage.
But the Trojans answered, too. Kempton Sloan's big gainer on fourth down put the Trojans inside the Darby 20 and Orr threw a short touchdown pass to Mason Crowe to make the score 12-12.
After getting the ball back, the Tigers drove the ball inside the Troy 10. The Trojans put a hard hit on quarterback Jordan Browning, but he was able to walk off the field.
On a second down play from the Trojans 5, Darby fumbled, the speedy Orr picked up the loose ball and ran 75 yards for the touchdown. Orr added the 2-point conversion run and Troy enjoyed its first lead of the game, 20-12, with 7:34 left in the first half.
The Trojans forced a Darby punt and got the ball back. Sloan made a leaping catch of an Orr aerial for a 10-yard TD with 3:10 left and the Trojans lead grew to 14 points, 26-12.
But the Tigers answered quickly when Payton Ehmann returned the kickoff for a touchdown to make it 26-18.
With 1:15 left, Troy tried a fake punt. Derek Cole threw the ball toward Orr, but Darby intercepted the pass. Orr got tangled up with a Tigers player and hobbled off the field.
The Tigers outscored Troy 32-12 in the second half to take home the win.
The Trojans travel to Mission Friday.
---