Outdoors briefs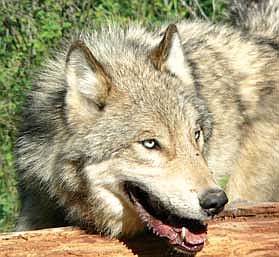 |
August 11, 2023 7:00 AM
Kalispell trapper education field day, virtual wolf trapper certification
Montana Fish, Wildlife & Parks is hosting an upcoming trapper education field day in Kalispell and a virtual wolf trapper certification course.
Students must register for both free events in advance: https://fwp.mt.gov/hunt/education/trapping.
The trapper education field day is scheduled for Oct. 7 at the FWP office in Kalispell. The virtual wolf trapper certification course is scheduled for Oct. 25. 
To purchase a Montana resident Class C trapping license, residents 12 and older must complete a Montana trapper education course or have purchased a trapping license in at least three prior years in Montana or another state. The trapper education course also satisfies the requirement for wolf trapping.
Montana resident trappers who have taken a wolf trapper education course but haven't been a licensed trapper for three years will need to complete the full trapper education course to be able to trap wolves in 2023 and beyond. 
Montana's trapper education program includes online coursework and a mandatory in-person field day taught by volunteer instructors, where students can learn from experienced trappers about trapping ethics, avoidance of non-target species, fur management and safety. 
Students must complete the free online education course prior to the in-person field day.
Wolf trapper education is required for anyone who wants to trap wolves in Montana. Residents who wish to purchase a trapping license to use to trap wolves are required to either complete the general trapper education course (which integrates wolf trapper education into the curriculum), or complete the stand-alone wolf trapper certification course if they have also purchased trapping licenses for three seasons prior to 2022 (and are therefore exempt from the general trapper education requirement).
Non-residents must complete a one-time Montana or Idaho wolf trapper education course. All Montana wolf trapper education courses are free, virtual-only courses and open to residents and non-residents.
Idaho trappers can present a certificate of completion/certification for the Idaho course issued by Idaho Fish and Game.
To register for either course, visit https://fwp.mt.gov/hunt/education/trapping.
Block Management Program information available
Block Management Area Program information for 2023 is now available to hunters.
Hunters can request a BMA Access Guide online and can print individual BMA property maps and rules at fwp.mt.gov/hunt/access/blockmanagement.
The Block Management webpage allows hunters to download the Access Guide, up-to-date BMA maps and rules for every individual BMA enrolled in the program.
These individual BMA property maps and rules are important for hunters to know and understand for each property they plan on hunting.
Not all rules or instructions for obtaining landowner permission are listed in the overview guide and are unique to each BMA. The website will also feature a list of BMAs that are restricted or initially closed due to fire danger. Hunters need to use extreme caution when afield due to dry conditions at this time.
Individual BMA property maps and rules are also available at self-serve sign-in boxes, or by calling or visiting FWP regional offices.
Also, as in previous years, some BMAs may have varying dates they are taking hunter reservations. While reservations cannot start before Aug. 22, some BMA reservation start dates will be scattered throughout the season to better accommodate hunter demands. Hunters should check their BMA Access Guide or view the individual BMA map and rules to determine when or if a given BMA will start taking reservations.
---