Flathead Electric's Libby office finds permanent home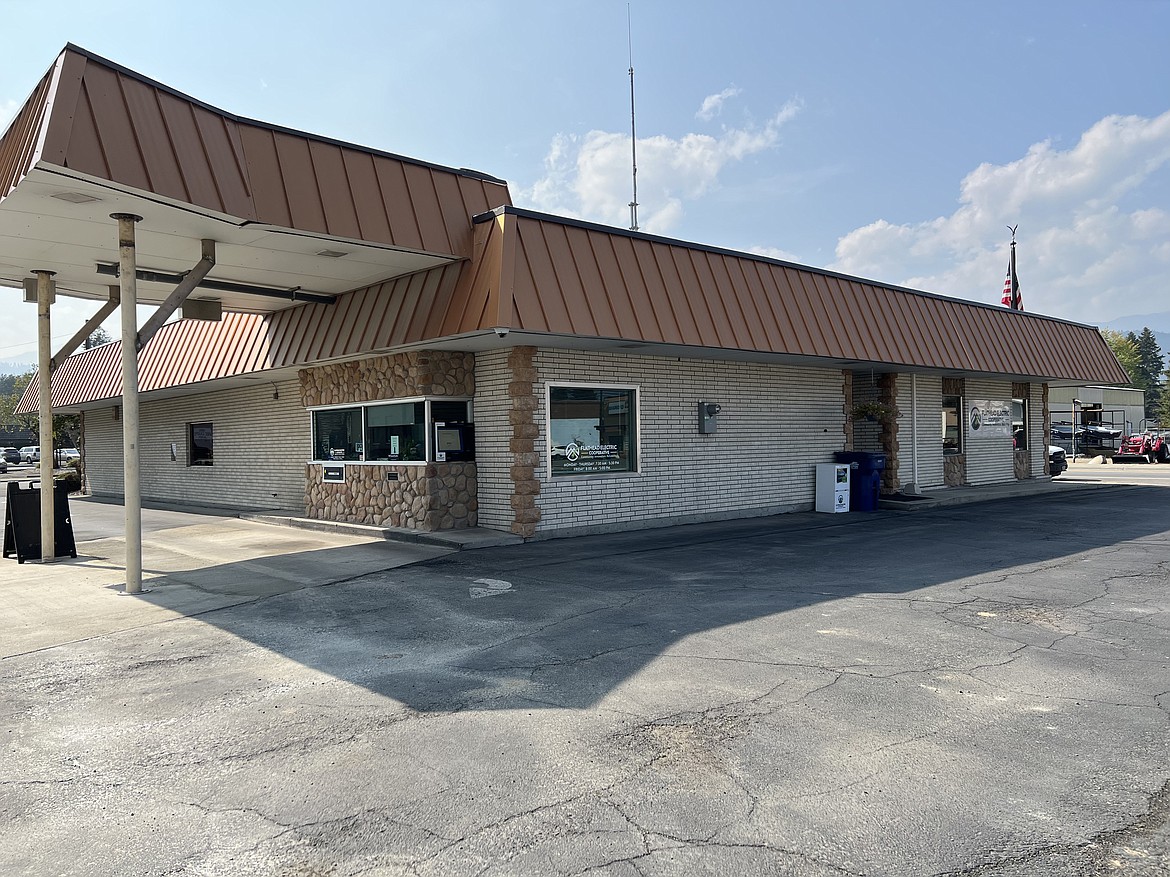 Flathead Electric Cooperative's Libby office is located at 130 W. 5th St. in the former Lincoln County Credit Union. (Photo courtesy Flathead Electric)
by
The Western News
|
September 30, 2022 7:00 AM
Flathead Electric Cooperative's Libby office is located at 130 W. 5th St. in the former Lincoln County Credit Union.
The office was previously located just north of its current location. Pacific Power, which the Co-op bought in 1998, built the original office in 1958.

The move to the current location occurred in Spring 2020. At that time, the Co-op planned to extensively remodel the original office and temporarily house staff in the old credit union.
However, as time went on, members in Libby became fond of the "new" office, and comfortable with the location change.

At the same time, construction planning revealed that the original Co-op office would be very difficult to remodel, in part because it contains asbestos. As a result, the Co-op decided to continue improving the "new" location instead of remodeling or building a new office.
"Members love having a drive-thru option in Libby," said Julie Johnson, Lead Member Service Representative in Libby. "The drive-thru became very popular during the pandemic shutdown, and its popularity hasn't changed."
Jason Williams, Assistant General Manager for Operations, stated, "Now that we've updated and improved the old credit union office space for our members and administrative staff, it makes sense to stay in this location. There's no reason to spend member dollars on a remodel, or build a new office, when we've got a great location that members are familiar with, and that is working for them and for staff."
Williams continued, "The Libby line crew continues to use the old office for material and equipment storage but will move to the Co-op location on Pipe Creek Road after expansion of the building at that location is complete later this year. After the move, the Co-op will determine the future for the old office."
Members can visit the Co-op's Libby office at 120 West 5th Street, Suite 6, Monday through Friday.
Flathead Electric Co-op was founded in 1937 to bring electric service to rural areas of the Flathead Valley. The Co-op offers generation, transmission, and distribution of affordable, reliable, carbon-free electric energy and is the largest co-op in Montana, serving more than 56,000 members, while focusing on community, innovation and reliability.
---