Rewerts to be inducted into Montana Western Athletic Hall of Fame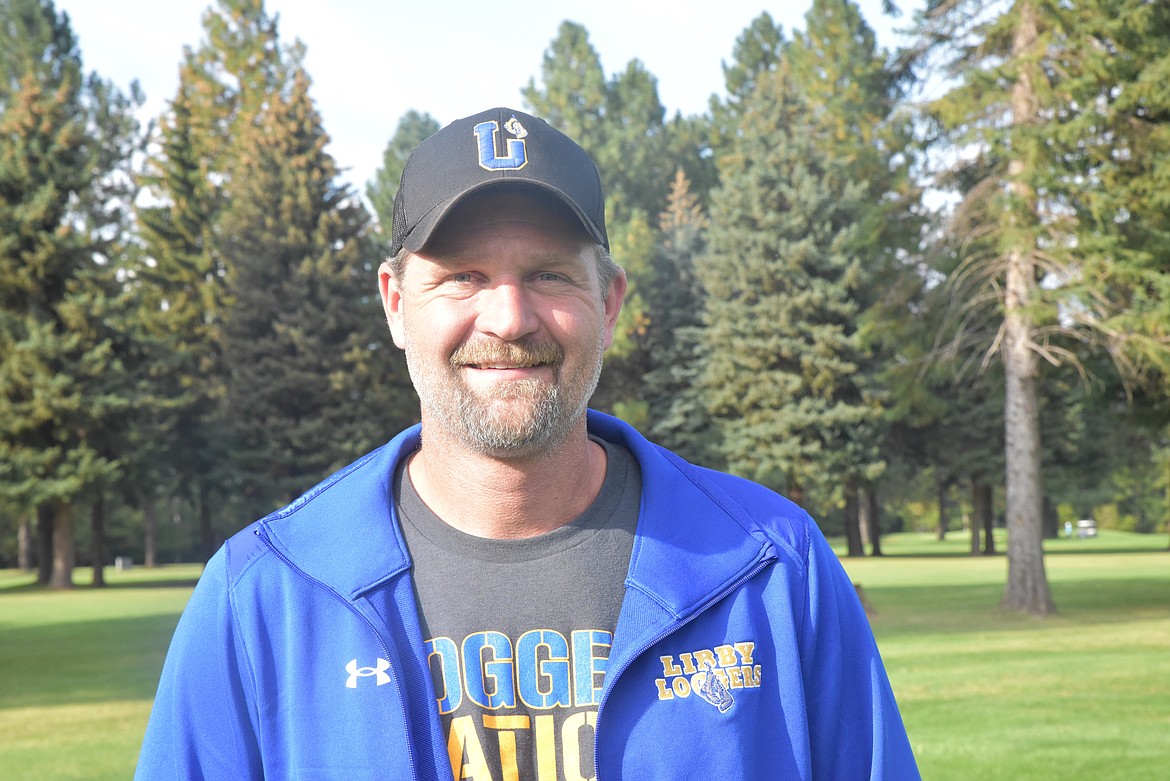 Libby Activities Coordinator Nik Rewerts will be inducted into the University of Montana Western Athletics Hall of Fame on Saturday, Oct. 1. (Scott Shindledecker/The Western News)
|
September 27, 2022 7:00 AM
Nik Rewerts is glad he has many friends in Libby.
The director of athletics for the Libby middle and high schools will not be in town this weekend for Homecoming festivities, but he's got a very good reason.
This Saturday morning, Rewerts will be inducted into the Montana Western Bulldogs Athletics Hall of Fame.
Which means Rewerts will depend on his many friends in Libby to take care of everything he'd normally do on Homecoming.
"I'm fortunate to have a lot of good friends I can depend on," Rewerts said.
Rewerts was a standout defensive end for the Bulldogs from 2002-2004, helping lead them to co-Frontier Conference championships in 2002 and 2004. He was a second team All Frontier Conference selection in 2003, a first team All-Conference selection in 2004, and was an Honorable Mention All-American selection in 2004. In 2004, Rewerts was ranked in the top 20 in several categories including ninth in the nation in tackles for loss with 20 on the season, 12th in the nation with nine total sacks, 13th in the nation with .8 sacks per game and 14th in the nation with 1.8 tackles per game.
Rewerts' induction into the Montana Western Hall will be a family reunion of sorts.
"It was super exciting when I received the news of my induction," Rewerts said. "My family has a long history of University of Montana Western's Hall of Fame. My grandfather (Dan Connors) is in the basketball Hall of Fame, my dad (Rik) is in the football Hall of Fame, and my mom is in Western's educational Hall of Fame. So it was really exciting to get to join the family."
Rewerts was inspired to attend Western when he attended his dad's induction when he was 11 years old.
"From that day I knew I wanted to attend Western. I started on a basketball scholarship. After two years I made the move to football and got to play three years and had a great career with an outstanding team. While attending Western they had a number of outstanding Montana athletes competing on the sports teams and one happened to be Bobbi Suhr from Pony, Montana," Rewerts said. "
She was an outstanding basketball player who was once asked how she was able to become an All-American multiple times and she responded with "outstanding teammates!"
Rewerts said that was the case in his experiences at Western and also why he is receiving the award.
"I had outstanding teammates. They did their jobs extremely well and never were out for themselves, they made me successful, and always celebrated my victory's with me," he said. "I hope everyone who plays athletics has the chance to play with teams like they were, it will change your thought process on working with people."
Rewerts said the best part of the Hall of Fame induction is that he gets to take his 11-year-old son Zade and 9-year-old daughter Lakyn.
"I hope it sparks a drive in them like it did me," Rewerts said.
Rewerts joins fellow inductees Dr. Janelle Handlos, Tommy Lee, Rob Hankins and Becky Kurtz (O'Neil).
The Hall of Fame Induction Ceremony and brunch will begin at 9 a.m. in the Lewis and Clark room in Mathews Hall on the UMW campus. The brunch is free for ages 5 and below, $10 for ages 6-17 and $20 for adults. To purchase tickets, contact Kelly Allen in the Montana Western Foundation office at 406-683-7306 or kelly.allen@umwestern.edu.
---