Libby's Malyevac, Foss qualify for state golf tournament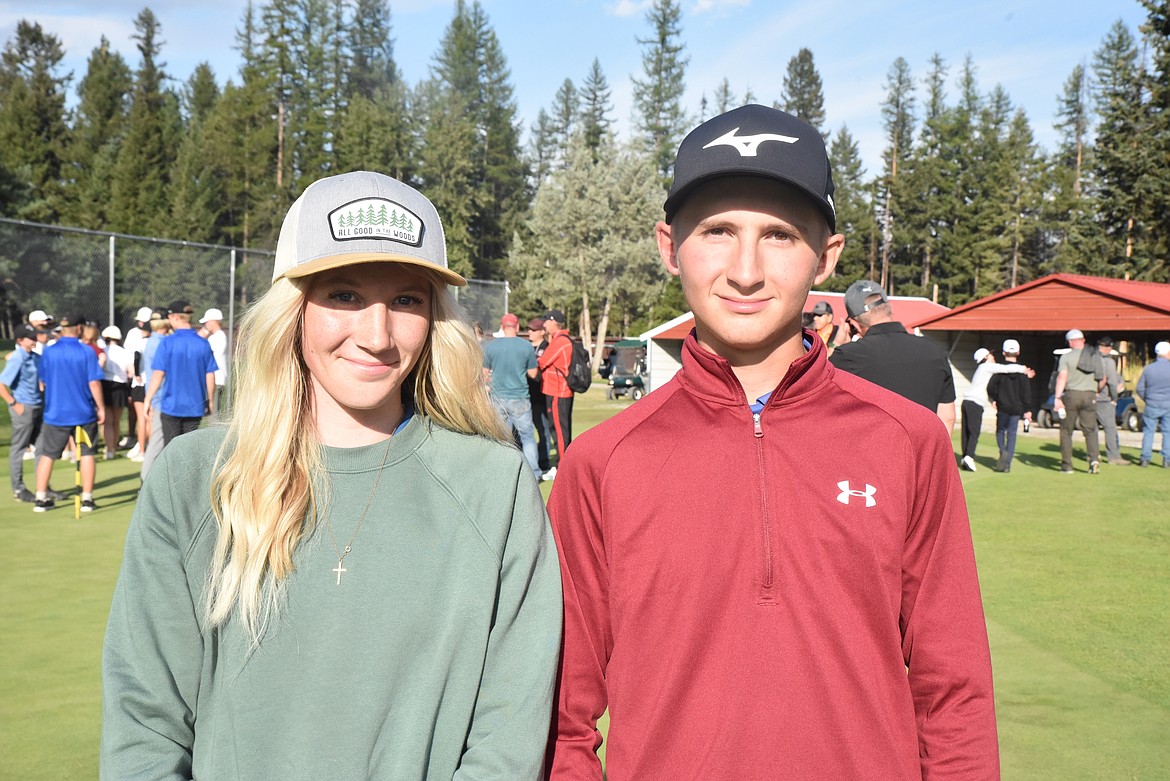 Libby golfers Mackenzie Foss and Reece Malyevak qualified for the Montana Class A State Tournament Friday at Cabinet View Golf Course. (Scott Shindledecker/The Western News)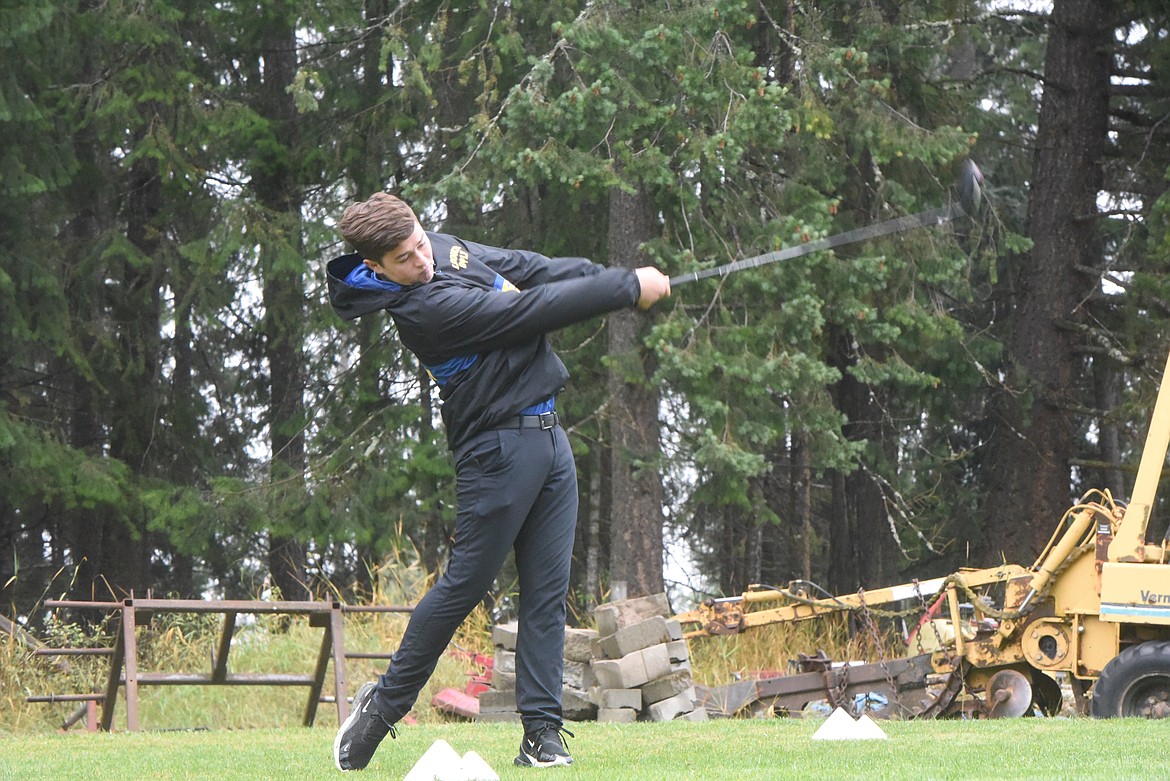 Libby Loggers golfer Mason Gotham tees off at the Western A Divisional Golf Tournament Friday morning at Cabinet View Golf Course. (Scott Shindledecker/The Western News)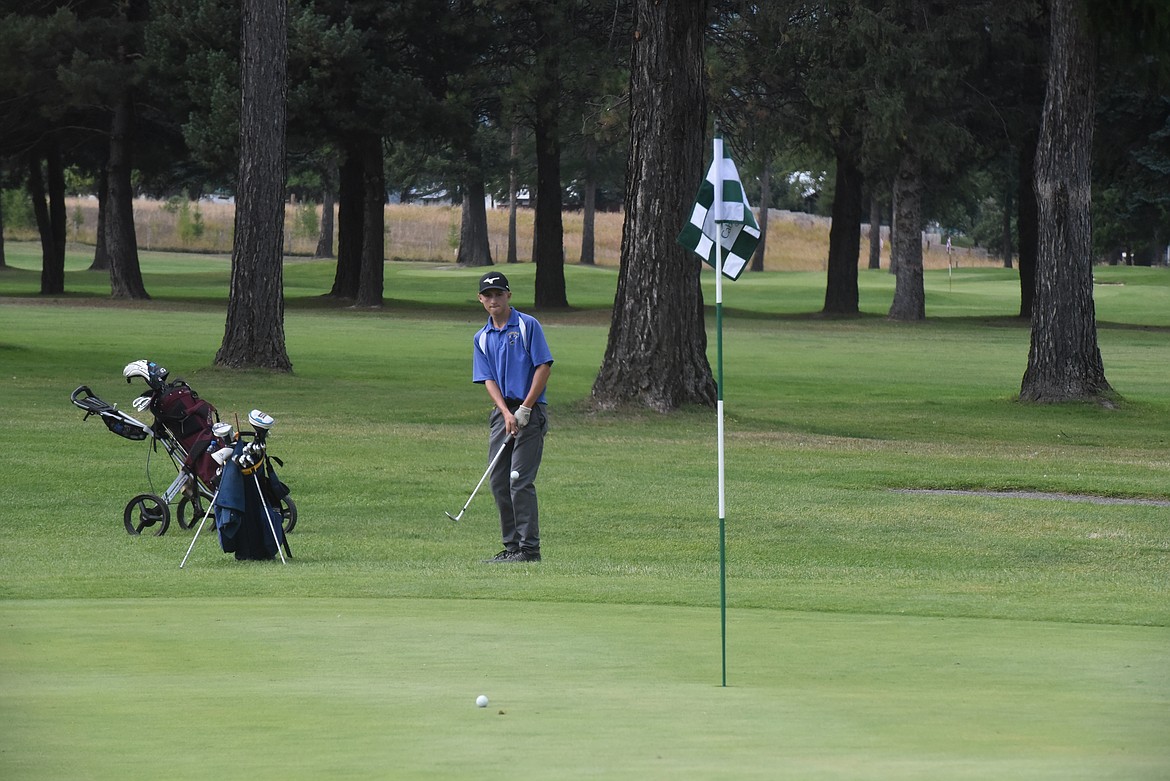 Libby Loggers golfer Reece Malyevak chips on to No. 18 at the Western A Divisional Golf Tournament Friday at Cabinet View Golf Course. (Scott Shindledecker/The Western News)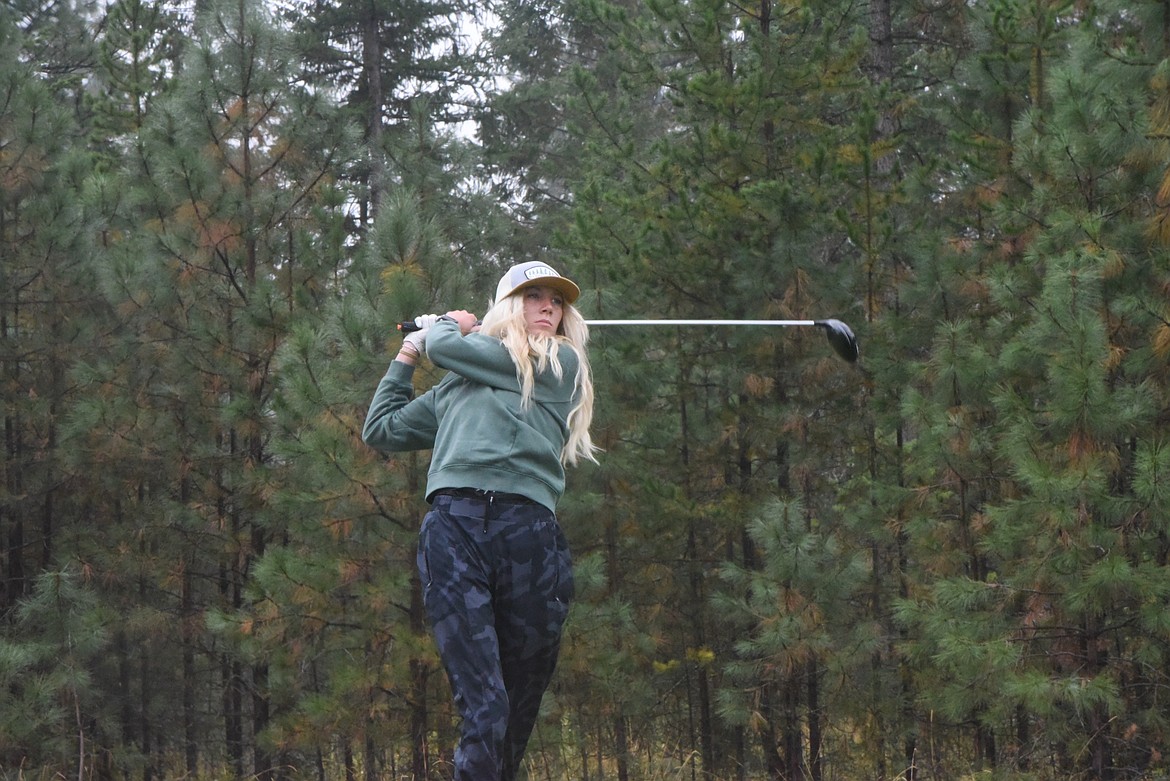 Libby Lady Loggers golfer Mackenzie Foss qualified for the state tournament at the Western A Divisional Golf Tournament Friday at Cabinet View Golf Course. (Scott Shindledecker/The Western News)
Previous
Next
by
SCOTT SHINDLEDECKER
The Western News
|
September 27, 2022 7:00 AM
Two Libby golfers are going to state after Friday's Class A Western Divisional tournament at Cabinet View Golf Course in Libby.
Junior Reece Malyevac and senior Mackenzie Foss will be playing at the Class A state tournament on Sept. 30 and Oct. 1 at the Hamilton Golf Club.
Malyevac's 7-over 79 placed him tied for eighth in the boys' field while Foss's 25-over 97 placed her in a fifth-place tie.
The golfers endured a wet and rainy practice round on Thursday before beginning Friday's tournament in fog and chilly temperatures. It was not enough to delay the start of the Divisional, but Libby head coach Dann Rohrer said he couldn't recall such circumstances.
Friday's 18-hole round began in memorable fashion as Rohrer and Libby Activities Director Nik Rewerts used chainsaws to begin play.
By noon, the fog was largely gone and golfers enjoyed a sunny end to their respective rounds.
But the changing weather provided challenges as water- and dew-soaked greens became drier and faster in the afternoon.
For Malyevac, who was less than pleased with his round, he started well with a par on No. 1 and a birdie on No. 2. But bogeys on three of the next six holes left him at 2-over on the front nine. Three more bogeys on the first three holes on the back nine and two more Nos. 15 and 16 left him at 7-over.
Polson's Carson Hupka won the Western Divisional with a 2-under 70. There was nearly a playoff for the championship before Whitefish's Billy Smith missed a birdie putt on No. 18 that would have resulted in more golf.
Polson, with five players in the top 8, was the Western Divisional team champ with a total of 298 while Whitefish scored 316. Libby was seventh with 386.
The Loggers were also represented by Mason Gotham who tied for 36th with a 97, Thomas Roark, tied for 38th with a 98, Teague Thompson, tied for 54th with a 112, and Ayden Montgomery, tied for 59th with a 116.
In the girls tournament, Frenchtown's Katie Lewis was a 4-stroke winner over Polson's Ashley Maki. Lewis carded a 9-over 81.
Maki helped lead the Lady Pirates to the team title with an 85.
For the Lady Loggers, they were sixth as a team with a total of 515. Piper Snyder shot 130, Paislee MacDonald had 142, Kailey Skranak had 146 and Addison Skranak shot 174.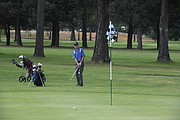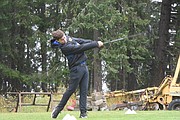 ---