Patricia "Darlene" Wuest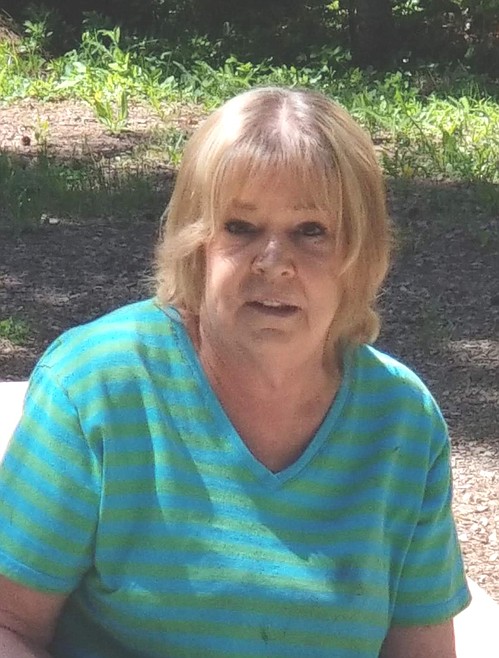 |
September 20, 2022 7:00 AM
Patricia "Darlene" Wuest peacefully went to be with our Lord on Sunday, Septe. 12, 2022.
As with their entire life together, the love of her life, Wally, was by her side.
Darlene was born to Leon and Gladys Cooper in Lebanon, Oregon on June 15, 1957. She was the youngest of seven siblings.
Darlene was raised in Scio, Oregon, and graduated from Scio High School in 1975. Darlene worked for Moore Business Forms until their closing, and then attended Chemeketa College from 1985 to 1987, receiving an Associates Degree in Medical Transcription.
Darlene married Walter "Wally" Wuest on Nov. 16, 2002, in Reno, Nevada. Their favorite pastimes were camping, fishing, hunting and just enjoying being together. If you saw one, you saw them both.
She was proud of harvesting her first buck deer and cow elk with a bow.
Darlene was blessed with a loving and giving heart and always took time for others. She had a special relationship with Angie and thought of herself as her second mother.
Darlene was an excellent cook and always made holidays special for everyone.
Darlene was a loving and devoted step-mom to Wally's three children and loved her five grandchildren dearly.
Darlene had a love for animals. At home she had several families of deer that she cared for. She gave each one a name and could tell you their genealogy. Most of all she loved her dog Maddie. She referred to her as her baby and they were inseparable.
Darlene joined those preceding her in death including her parents, brother Bill Cooper, sister Shirley Ann Allison, father-in-law Walt Wuest, mother-in-law Norma Wuest, granddaughter Natasha Secret Jacobs and nephew Lucas Okazaki.
She is survived by her loving husband and soul mate, Wally, step-daughters Tracy (Brian) Bremner, Rachel Bruce, step-son Kyle (Vanessa) Wuest, and five grandchildren; sister-in-law Pauly Churchill (Dave); sisters Susie Hollingsworth, and Linnie Rich; and brothers John (Marla) Cooper, and Jimmie (Kathy) Cooper, and 48 nieces and nephews.
Her beautiful smile, sparkling brown eyes and gentle, caring style endeared her to all who knew her.
A celebration of life will held in Oregon at a date to be determined.
Arrangements are by Schnackenberg Funeral Home in Libby. Online condolences and memories may be shared at www.schnackenbergfh.com.
---