Libby volleyball battles in defeat to Whitefish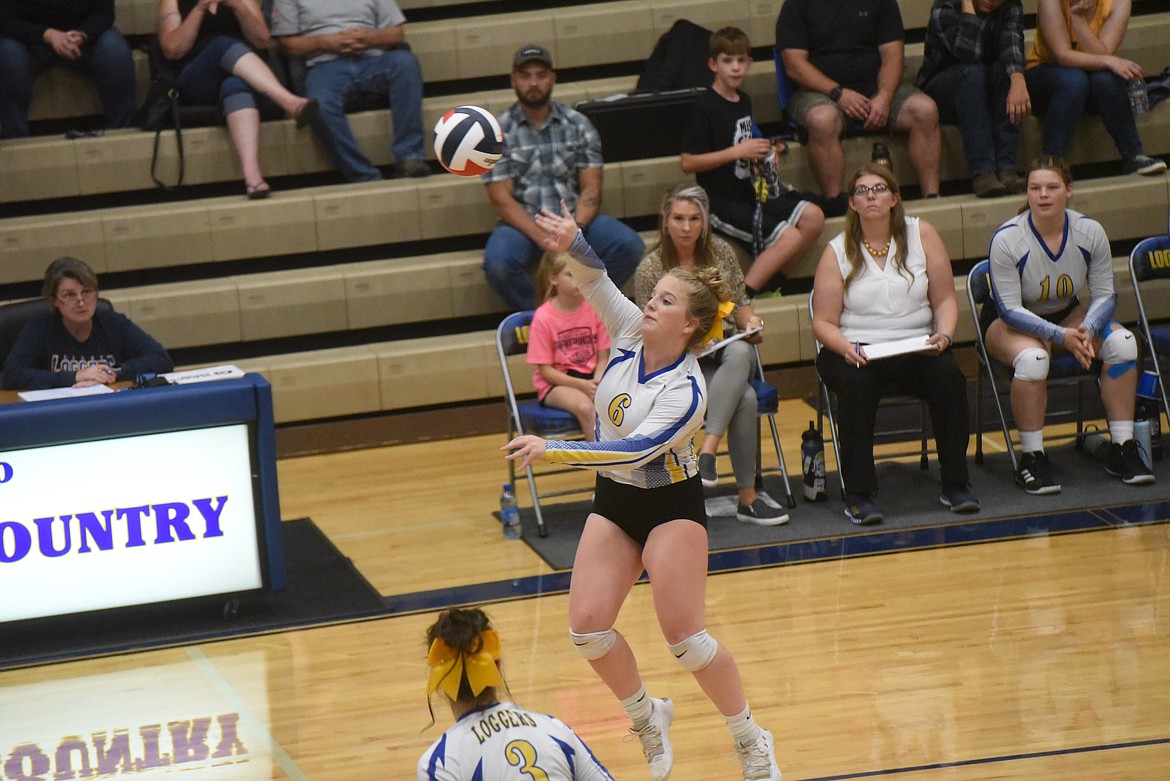 Libby's Mylie Rayome delivers a smash at Thursday's volleyball match against Whitefish. (Scott Shindledecker/The Western News)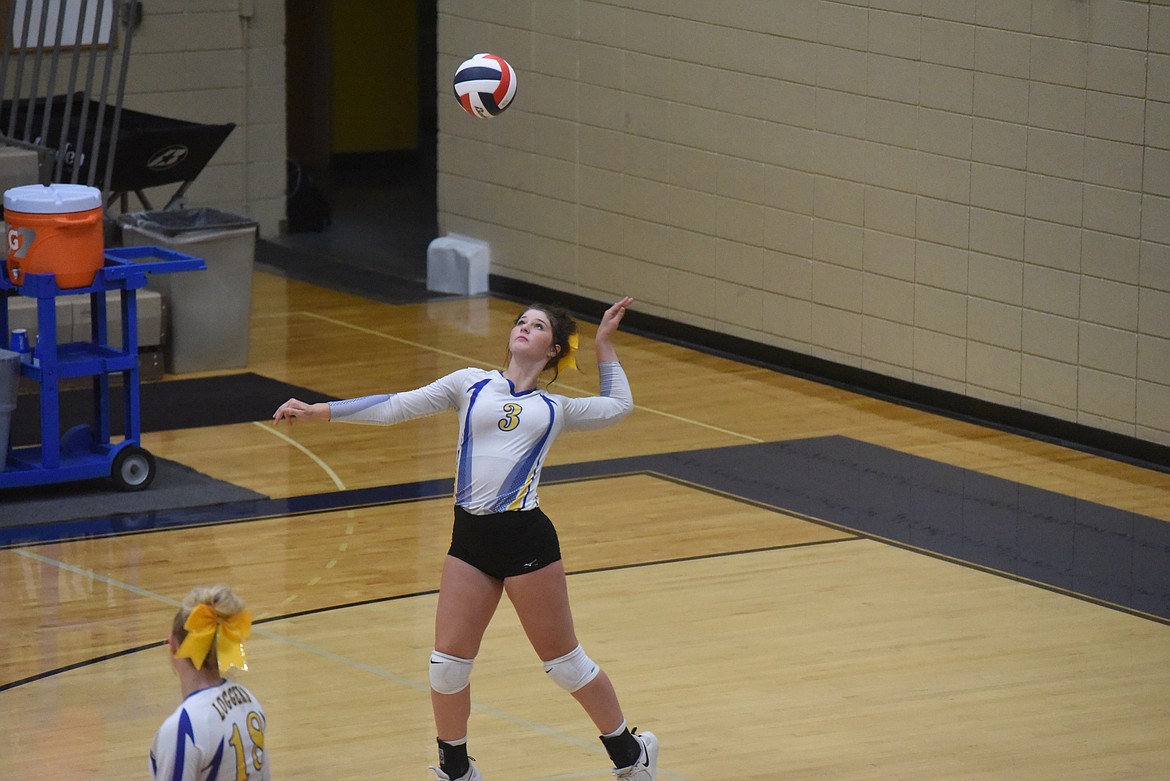 Libby's Molly Gotham serves at Thursday's volleyball match against Whitefish. (Scott Shindledecker/The Western News)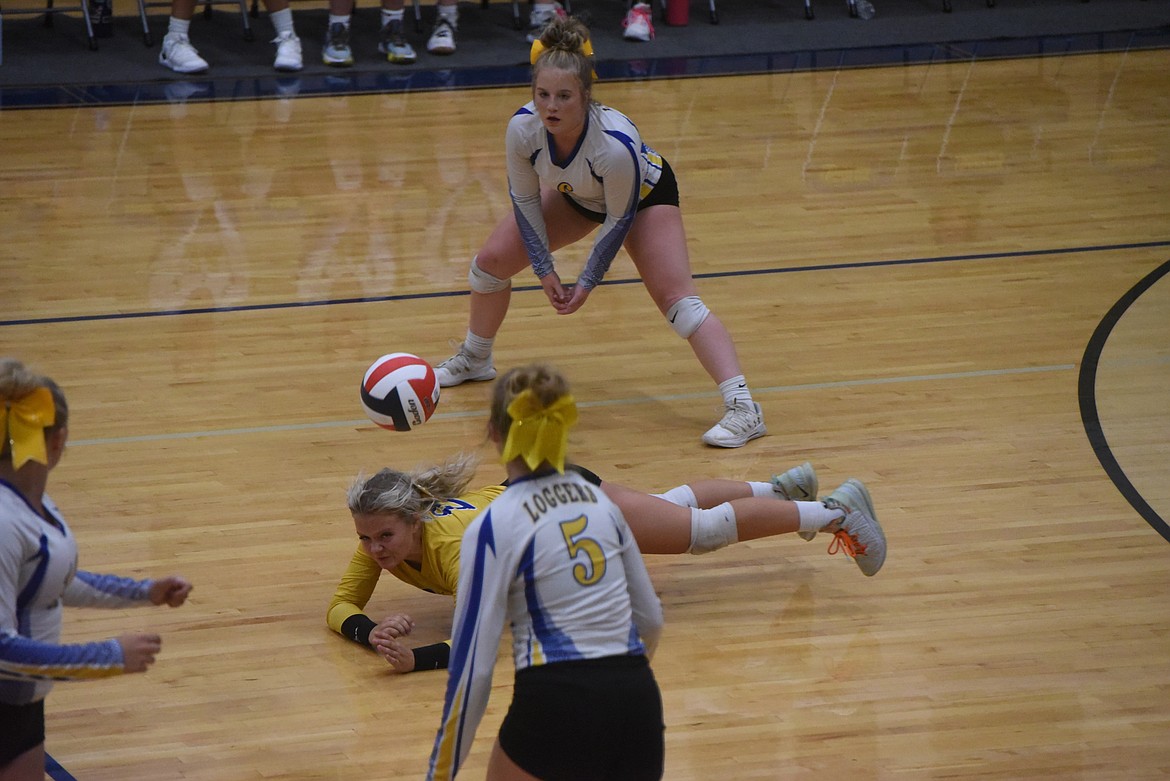 Libby's Kinzee Boehmler dives for a ball at Thursday's volleyball match against Whitefish. (Scott Shindledecker/The Western News)
Previous
Next
by
SCOTT SHINDLEDECKER
The Western News
|
September 20, 2022 7:00 AM
The Libby Lady Loggers volleyball team gave visiting Whitefish a battle before bowing in four sets Thursday night.
In the first set, Libby jumped out to leads of 5-1 and 12-7. The Lady Bulldogs called timeout before rallying to tie the score at 14-14 and 18-18.
Whitefish then ran off three straight points for a 21-18 lead, forcing Libby head coach Sam Hannah to call timeout.
The Lady Loggers kept battling and reeled off five of the next seven points to tie the match at 23-23.
That brought a Whitefish timeout.
Macey Halverson broke the deadlock with a powerful kill to make it 24-23. Whitefish tied it at 24-24, but with Molly Gotham serving, Libby closed out the win.
Mylie Rayome's spike made it 25-24 and Gotham's ace sealed the win.
In the second set, Whitefish led 6-3 before the Lady Loggers rallied to take a 9-7 lead. But the Lady Bulldogs took control and won 25-19.
Whitefish won the third, 25-13, and the fourth, 25-19.
Halverson had 10 of Libby's 21 kills while Rayome had two aces and eight digs. Kinzee Boehmler had 13 digs and Rachel Kosters had 12 assists.
Whitefish won the junior varsity match in three sets, 25-19, 25-11 and 15-6. The Libby froshmore team won in five sets, 26-24, 23-25, 12-15, 15-13 and 20-19.
The Lady Loggers return to action Thursday at Bonners Ferry and Friday at Columbia Falls.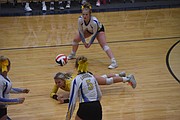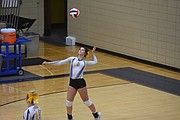 ---