Columbia Falls beats Libby, 49-7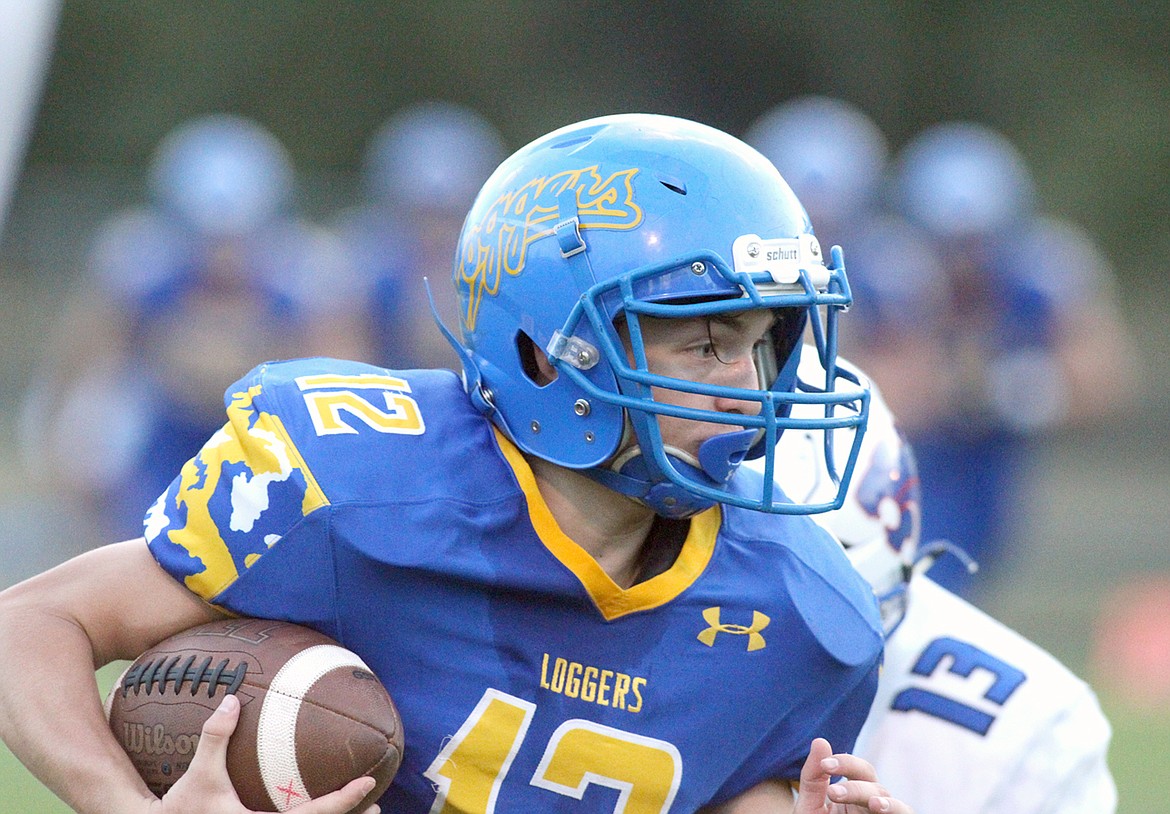 Libby sophomore wide receiver Kasen Day catches a pass for a first down in the second quarter of Friday's game against Columbia Falls. (Paul Sievers/The Western News)
by
The Western News
|
September 20, 2022 7:00 AM
The Libby Loggers fell to 2-2 after a 49-7 defeat to Columbia Falls on Friday night in Libby.
Cy Stevenson scored Libby's only touchdown on a 1-yard run in the third quarter.
The Wildcats led 49-0 at halftime.

Cody Schweikert threw for 311 yards and six touchdowns in the Western A football game.
The Loggers travel to Polson Friday night to take on the Pirates before returning home for Homecoming on Friday, Sept. 30 against Browning.
---