Amtrak train fracas leads to assault charge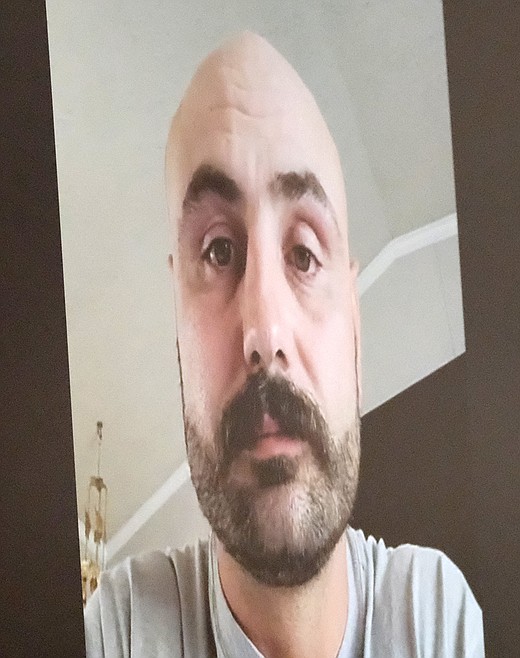 by
SCOTT SHINDLEDECKER
The Western News
|
September 20, 2022 7:00 AM
A South Dakota man pleaded not guilty on Monday, Sept. 12, in Lincoln County District Court to assaulting a police officer after a fracas on an Amtrak train last month in Libby.
Justin James Schneider, 37, is charged with felony assault on a police officer and three misdemeanors, including assault with bodily fluid, disorderly conduct and obstructing a peace officer.
According to court documents, Buford posted $50,000 bail on Aug. 27 and was released. According to his terms of release, Schneider was allowed to return to South Dakota. But, he is only allowed to leave South Dakota to return to Montana for future court hearings.
According to charging documents, Schneider has a history with law officers in South Dakota and Wyoming. His criminal history, reported by Libby Police Officer Ron Buckner, includes convictions for assaulting a peace officer in Wyoming in 2012 and for assaulting an officer and disorderly conduct in South Dakota in 2019.
According to charging documents, police officers from Libby and the Lincoln County Sheriff's Office were called to the train station at midnight on Aug. 21 for a report of a drunk man, identified as Schneider. Amtrak staff members said Schneider was being belligerent with staff and passengers on the train.
In a narrative from Lincoln County Sheriff's Office Deputy Derek Breiland, he wrote that he arrived at the train station with Buckner, Sheriff's Deputy Anthony Jenson and Reserve Deputies Kelly Palmer and Caleb Thomas. Deputy Ben Fisher arrived soon after.
According to Breiland, Schneider appeared to be highly intoxicated or under the influence of a stimulant due to his behavior, which included yelling obscenities at the train conductor and law officers. When Buckner told Schneider he was going to be kicked off the train, he pointed at the conductor and allegedly said "Listen (profanity)! I'm from South Dakota you ignorant (profanity)!"
Breiland wrote that Schneider allegedly began gathering his bags while spouting off about being kicked off the train because all he was doing was "harassing some (profanity) women." Schneider allegedly made comments of fighting the conductor on the train before he took his shirt off.
Breiland wrote that given Schneider's attitude and demeanor, he assumed he was going to try and fight the officers, and/or the conductor. Breiland aimed his Taser at Schneider while telling him to turn around and put his hands behind his back. After asking Schneider several times, he complied with the command and was handcuffed without issue.
According to Breiland, Buckner escorted Schneider off the train and to his patrol vehicle while Jenson and Thomas grabbed his belongings to bring to the jail. While Buckner searched Schneider, he allegedly continued to be loud and obnoxious while yelling he was a "White boy" and that is why they kicked him off the train. Schneider was placed in Buckner's vehicle so the officer could gather witness statements and make a decision on criminal charges.
Buckner then asked Breiland to take Schneider to the jail and Jenson got Schneider out of Buckner's patrol vehicle and brought him to Breiland's patrol vehicle.
Breiland wrote that Schneider wanted to argue about going to jail, getting kicked off the train and allegedly refused to get into his patrol vehicle. Jenson then opened the rear passenger door of Breiland's vehicle and Breiland turned on his dash and rear seat cameras. Breiland reported that Schneider refused multiple requests to get into the vehicle before he forced the defendant into the vehicle and fastened the seat belt. Schneider allegedly made comments to Breiland that he was not "White" and that he was a "Green horn" and didn't know what he was doing. Breiland then wrote that Schneider spit on his pants. The officer said he didn't know if the defendant had any kind of diseases that would make it unsafe for him.
Breiland wrote that during the drive to the jail Schneider yelled that he was a "White boy" and kicked the back seat camera and cage window. After arriving at the jail, Breiland wrote that after opening the door Schneider kicked him on the inside of his right leg below the knee. Breiland reported he felt pain in his knee when he walked. Jenson and Breiland then waited for more officers to arrive and while the door was closed, Schneider allegedly head butted the window of the vehicle while he yelled and screamed.
Breiland wrote that Fisher arrived and helped remove Schneider from the vehicle and took him into the jail where detention officers and deputies placed him into a restraint chair. Schneider was booked into the jail after calming down, according to the court document.
The maximum term for a conviction for assault on a police officer is 10 years in the Montana State Prison. A conviction for assault with bodily fluid may result in a one-year term in the county jail while a conviction for obstruction may result in a six-month county jail term.
Schneider is due back in court on Nov. 28.
---