Libby's Vincent excels at Flathead Invitational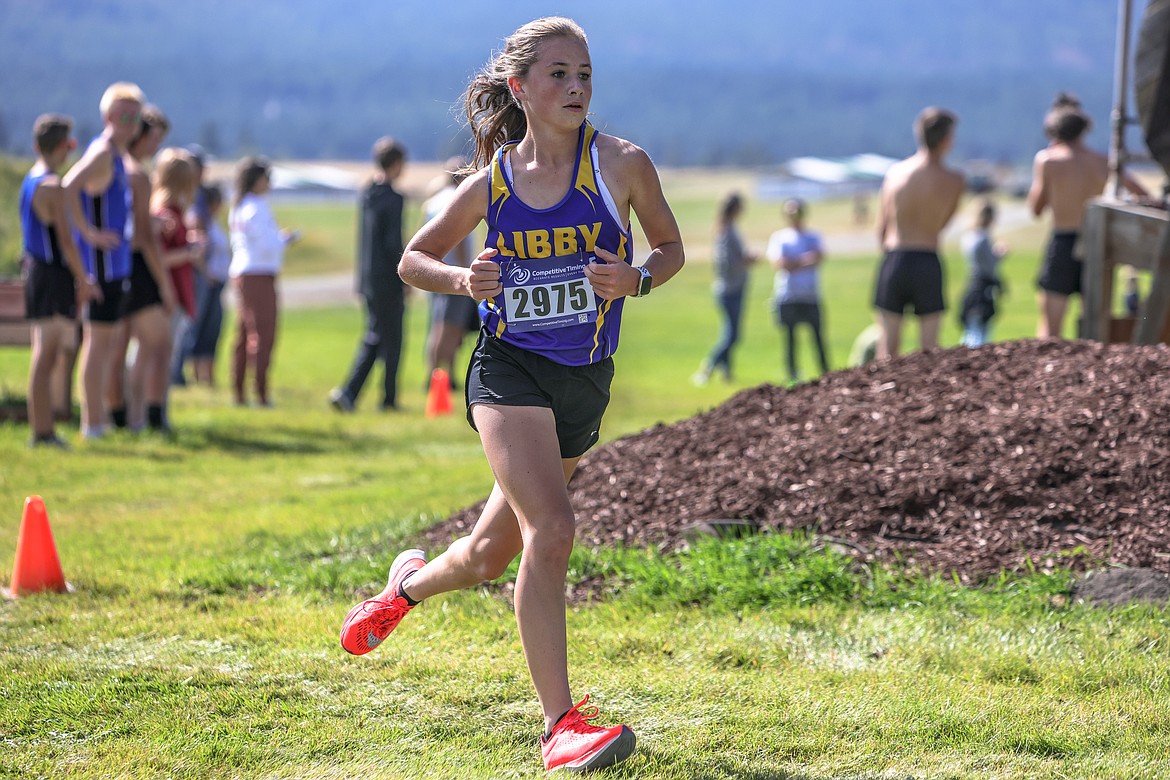 Libby's Madison Vincent was seventh overall at the Flathead Invitational cross country meet on Friday, Sept. 8, at Rebecca Farms. (JP Edge/Hagadone News Network)
|
September 16, 2022 7:00 AM
Libby's Madison Vincent was seventh overall at the Flathead Invitational cross country meet on Friday, Sept. 8, at Rebecca Farms.
Vincent ran a 20:30.88.
As a team, the Lady Loggers placed 10th in the 13-team field.
For the boys, Rowen Sherbo led Libby with a 44th place finish in 18:27.92.
The Loggers were 12th in the 18-team field.
Libby runs at the Mountain West meet in Missoula on Saturday.
---