Libby, Troy football teams suffer defeats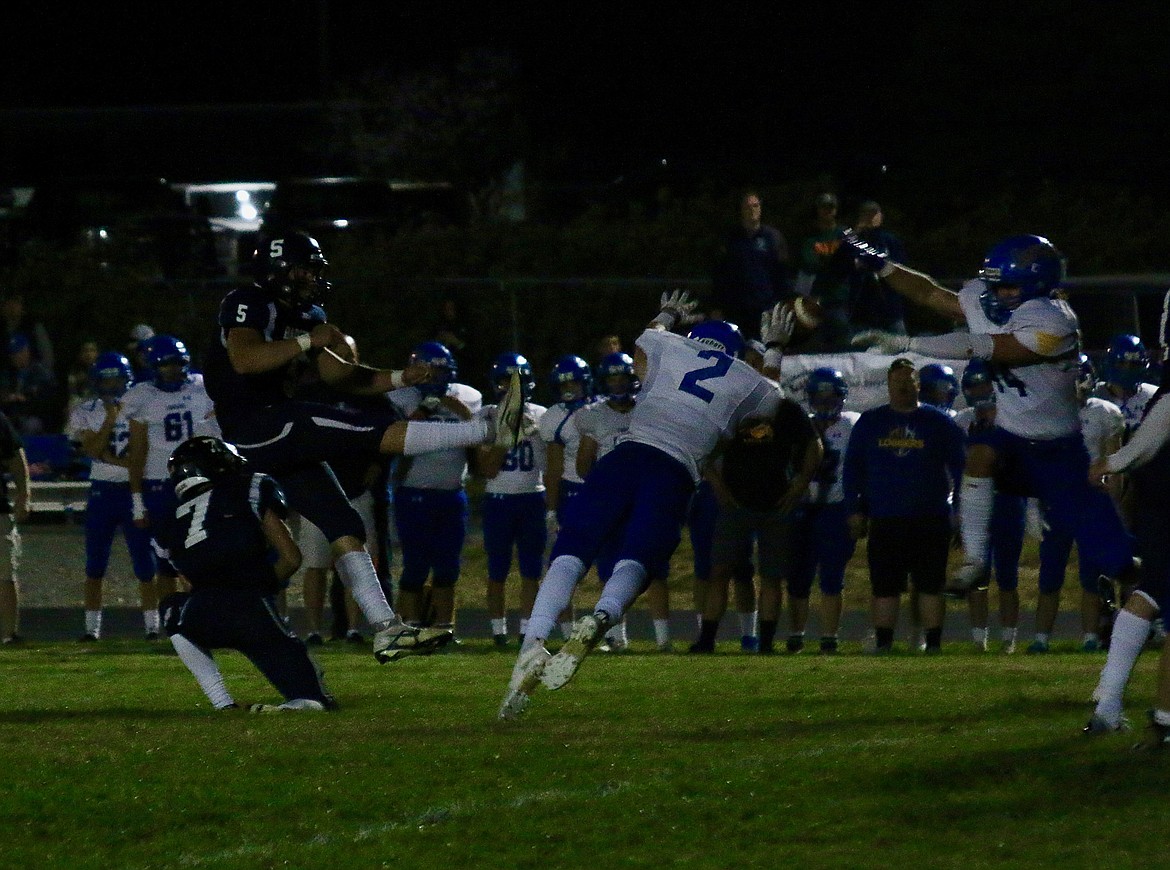 Libby's Cy Williams blocked a field goal attempt by Bonners Ferry in a game Friday, Sept. 9. (Emily Bonsant/Bonners Ferry Herald)
by
The Western News
|
September 16, 2022 7:00 AM
It was a rough weekend for the Libby and Troy varsity football teams as each suffered losses away from home.
The Loggers (2-1) traveled to Bonners Ferry where the Badgers won, 37-7.
Libby wasn't able to run the ball, gaining 33 yards on 17 carries, according to Loggers statistics. Quarterback Trevor Collins was 11 of 26 for 129 yards, one touchdown and one interception.
The touchdown was a 72-yard pass to Cy Stevenson in the first quarter.
Cy Williams had an impact on special teams, blocking two field goal attempts.
Jace DeShazer led the Loggers with 22 tackles, including six solo stops, and Stevenson had 20, including six solo.
The Trojans (0-3) went to Superior, falling to the Bobcats, 78-26.
Both teams return to play at home Friday.
The Loggers will host Columbia Falls (3-0) at 7 p.m.
Troy will host Plains at 7 p.m. while celebrating homecoming. The parade begins at 4:30 p.m.
---