Stephen P. Mock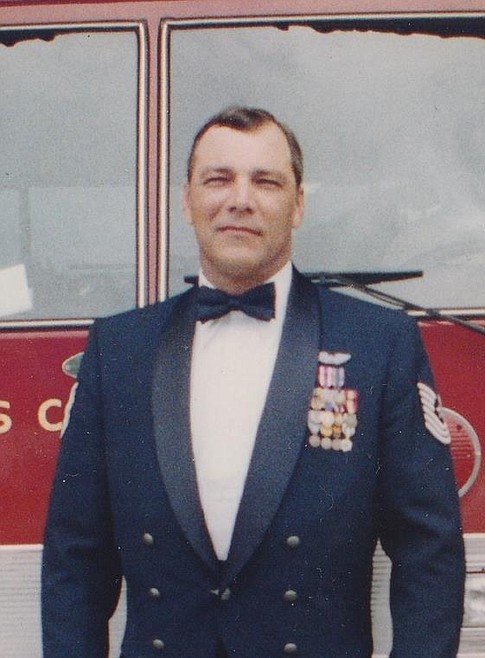 |
September 13, 2022 7:00 AM
Stephen P. Mock, 75, of Libby, died on Thursday, Aug. 25, 2022, at Lewistown in the Central Montana Medical Center after an illness.
He was born Dec. 28, 1946, in New Orleans, Louisiana, to Walter Coe and Dolores McGee. He grew up in New Orleans on Johnson Street until the age of 17, when he enlisted in the United States Air Force.
Ascending through the enlisted ranks to Master Sergeant (E-7), MSgt. Mock became very well decorated. After completing three tours in Vietnam as a Pedro Air Rescue HH-43 Huskie paramedic, he completed a fourth tour in place of his younger brother Gregory, who was expecting a child. He also became a Fire Chief during his service.
MSgt. Mock truly embodied the Pedro Air Rescue Motto.
During one of his deployments he sustained a life altering injury behind enemy lines. The HH-43 Huskie and crew were taking enemy fire forcing the aircraft to maneuver erratically, at which point MSgt. Mock fell from the aircraft and was left behind in the Vietnam wilderness surrounded by the enemy.
As any loyal soldier would do, in the event that he might find himself captured, he reserved the final round in his pistol for himself. Because of the injury he sustained that day, 40 years later he awoke one morning to find himself paralyzed from the waist down and would ultimately sacrifice his right leg.
Steve was a true Patriot through and through. An ardent lover of life, liberty and country who served his country with utmost integrity, honor and pride.
Although he successfully transitioned to civilian life, he was truly a devout soldier until the day of his passing. He was also a fierce protector who would do anything for his family. Those who knew him and loved him adoringly called him "Bubba," "Uncle Steve Bubba" or "Pedro."
After being stationed in Kodiak, Alaska, he moved to Coeur d'Alene, Idaho, then finally established roots and settled in Libby, Montana, where he spent the remainder of his days.
Traveling the world, fishing and hunting were some of the things he loved doing most.
As an avid hunter, if Bubba wasn't home, he was probably out in the middle of nowhere on a solo hunting trip looking for bear, elk, moose or deer.
Donning his Pedro hat, he was co-founder and contributor of Pedrorescue.org, a website and newsletter devoted to the Pedro Air Rescue life as well as all things Pedro.
He is survived by his two younger sisters, Janet Coe and Marsha Coe, his aunts, Patricia Mertz, Loretta Pancoast and Kathleen Johnson as well as numerous nieces and nephews.
Stephen P. Mock, Bubba, Uncle Steve Bubba and Pedro will forever be cherished and missed by those who knew him and loved him.
R.I.P. Uncle Steve Bubba. We love you.
"THAT OTHERS MAY LIVE."
Services will be at 2 p.m., Wednesday, Sept. 14, 2022, at the City of Libby Cemetery with military honors. Arrangements are by Schnackenberg Funeral Home in Libby.
Online condolences and memories may be shared at www.schnackenbergfh.com.
---