Soley steps in to take over Troy volleyball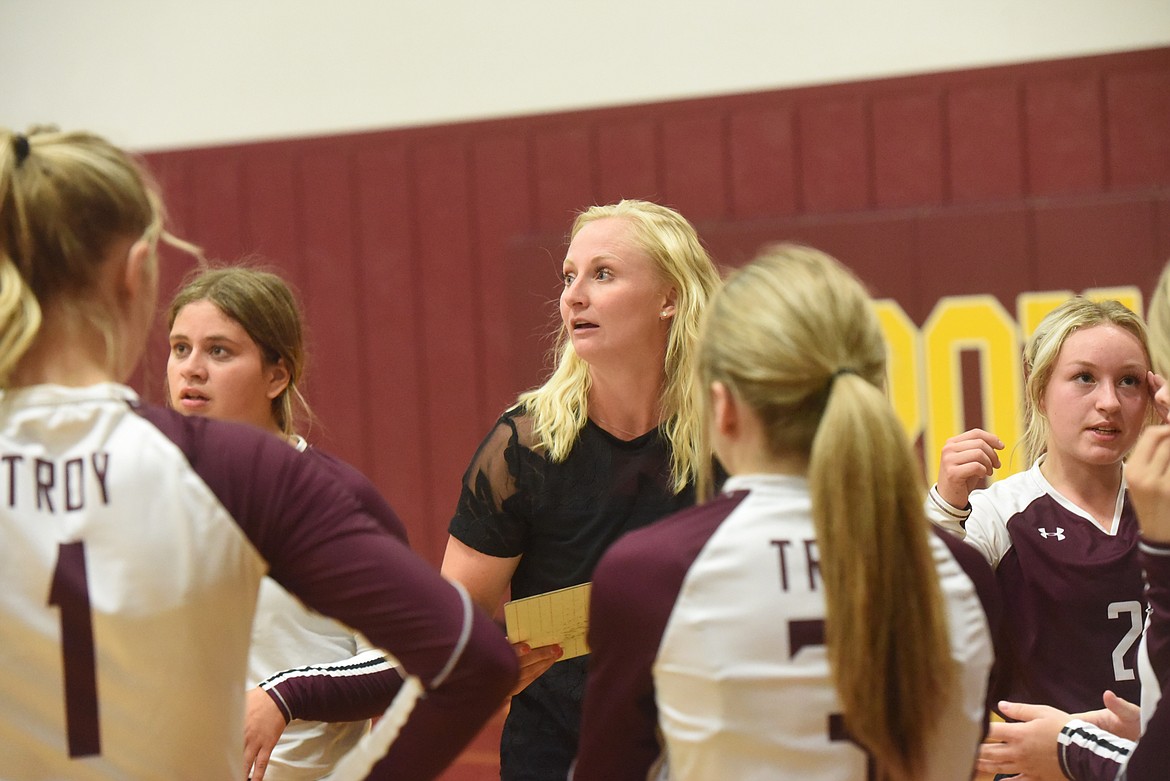 Troy Lady Trojans volleyball head coach Brooke Soley works with her team during a match against Plains on Thursday, Sept. 8. (Scott Shindledecker/The Western News)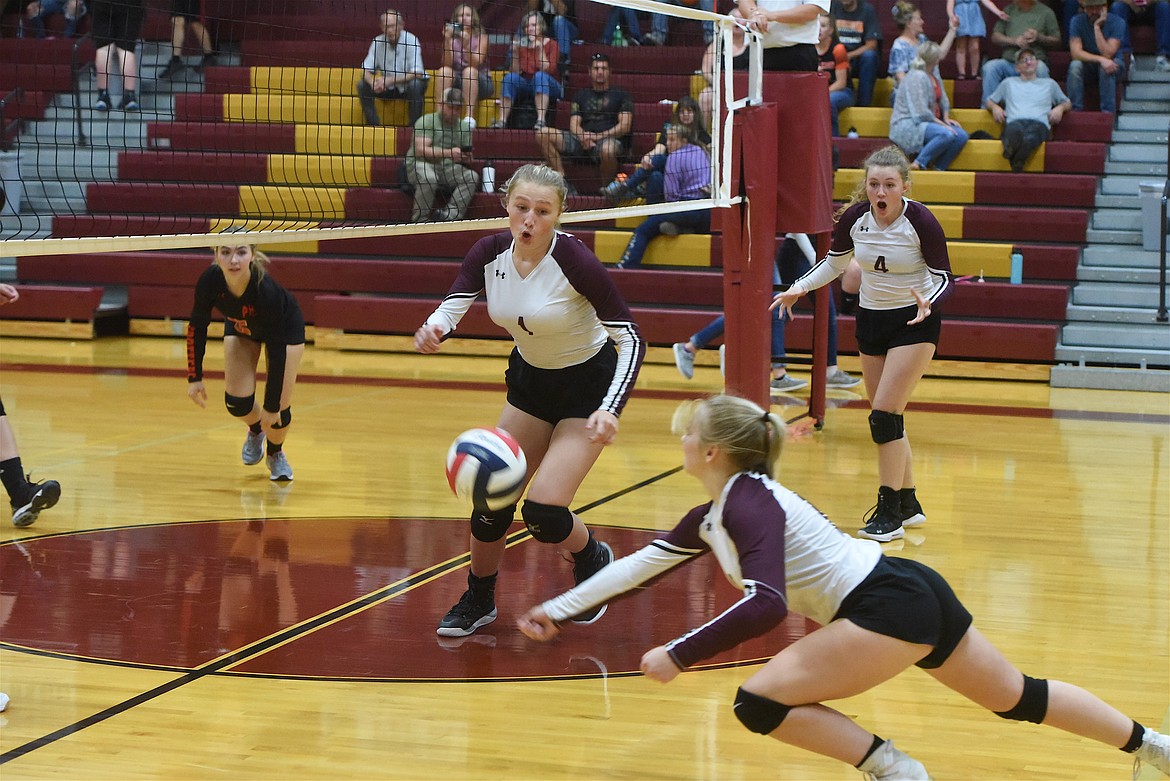 Troy Lady Trojans volleyball player Cortenie Rogers lunges for a ball as teammate Autumn Fisher (1) and Elaine Folkerts (4) react during a match against Plains on Thursday, Sept. 8. (Scott Shindledecker/The Western News)
Previous
Next
Troy head volleyball coach Brooke Soley isn't new to coaching the sport, but she didn't have much time to consider her latest job.
On Tuesday, Sept. 6, the Lady Trojans were scheduled to play at Noxon that evening and CJ Franke had been put on leave earlier that day.
Soley, who has coached a freshman team in Libby and a junior varsity squad in Spokane in the past, was asked to take the reins.
"They needed some help, asked me and I said I would," Soley said after the Lady Trojan's first home match on Thursday, Sept. 8, against Plains.
Troy lost to Noxon and Plains, but Soley is happy her team competed.
"We're young, we have two seniors, and I feel good they competed," Soley said. "Lani (Elaine Folkerts) and Audi (Audrianna Borgmann), they stepped it up to rally the team."
First-year athletic director Milo Rogers was glad Soley stepped in.
"The kids are working through the change and we're happy she stepped up on such short notice," Rogers said. "She's done a great job coaching in the past and she's doing a great job now. I have high hopes she can continue and I'd love to keep her."
In Thursday's match, Plains won the first two sets, 25-10 and 25-11, before the Lady Trojans won a nail-biter in the third, 25-23.
Troy jumped out to a 5-0 lead behind the serving of Folkerts. The Lady Trojans twice built 7-point leads of 10-3 and 12-5 before the Trotters rallied and tied it at 14-14.
After a sideout in favor of Troy gave it the lead back, Folkerts returned to serve and keyed a 5-point run to get the lead to 20-14. Folkerts had four aces in the run.
Plains tied it twice at 21-21 and 23-23 before the Lady Trojans scored the final two points for the win.
The Trotters started strong in the fourth set and claimed the match with a 25-16 win.
Troy hosted Mission on Saturday, Sept. 10, and lost in three sets, 25-21, 25-9, 25-23.
The Lady Trojans are scheduled to host Loyola on Saturday, Sept. 17.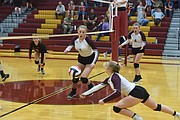 ---