Lady Loggers lose heartbreaker to Ronan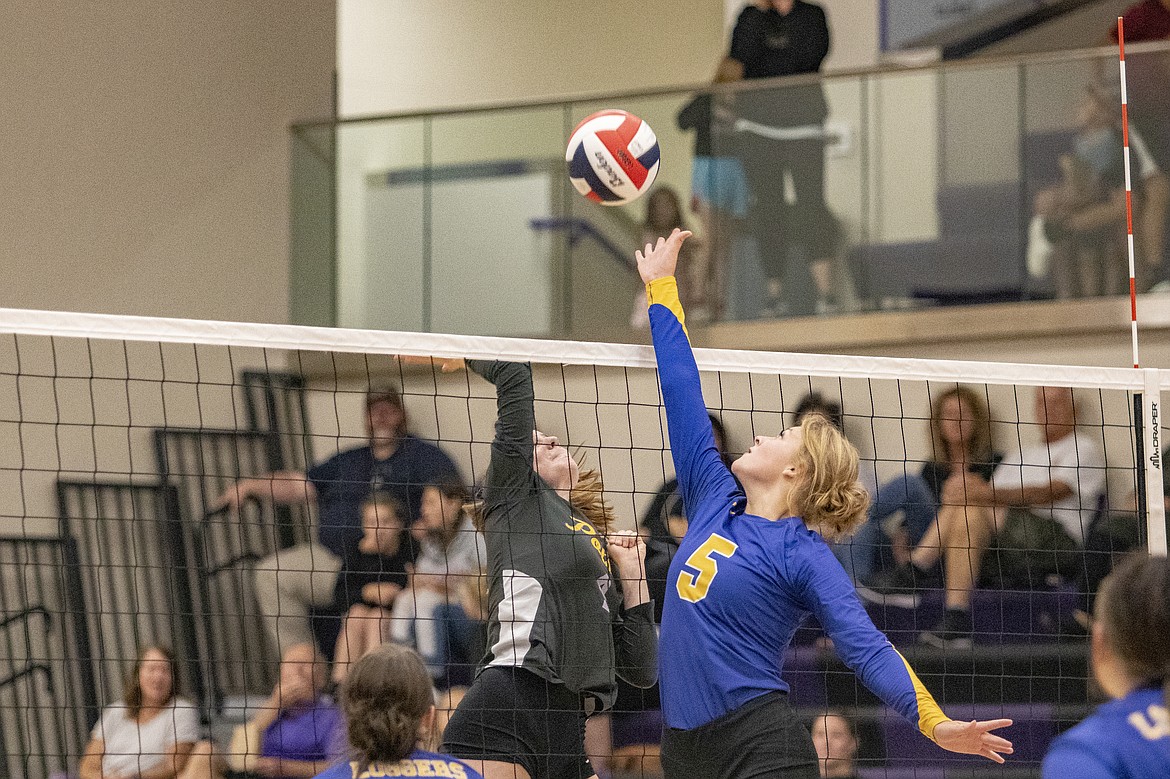 Libby's Rachel Kosters battles against Polson on Thursday, Sept. 8. (Rob Zolman/Hagadone News Network)
by
The Western News
|
September 13, 2022 7:00 AM
The Libby Lady Loggers volleyball team battled Ronan to the end in a five-set loss Saturday afternoon.
The Maidens claimed the first set, 25-19, before Libby took the second, 25-21. Ronan rolled in the third set, 25-11, but the Lady Loggers hung tough in a 26-24 fourth set win before Ronan battled to a 15-12 win.
On the service line, Macy Halvorsen and Rachel Kosters each had four aces while Ashley Freese had two. Freese led with seven kills and added six digs.
Kosters led Libby with 15 assists and Kinzee Boehmler was first with 10 digs.
Also, Molly Gotham had five kills and one assist. Addy Gilden had six digs while Lyndee McElmurray had four kills and one assist.
Ronan won the junior varsity match in three sets, 25-13, 25-11 and 15-12. Ronan also won the froshmore match, 25-21, 25-11 and 15-7.
Thursday, the Lady Loggers played in Polson and fell in three sets, 25-8, 25-18 and 25-12.
The Lady Loggers host Whitefish Thursday before traveling to Browning Saturday.
---