Fire destroys home outside of Libby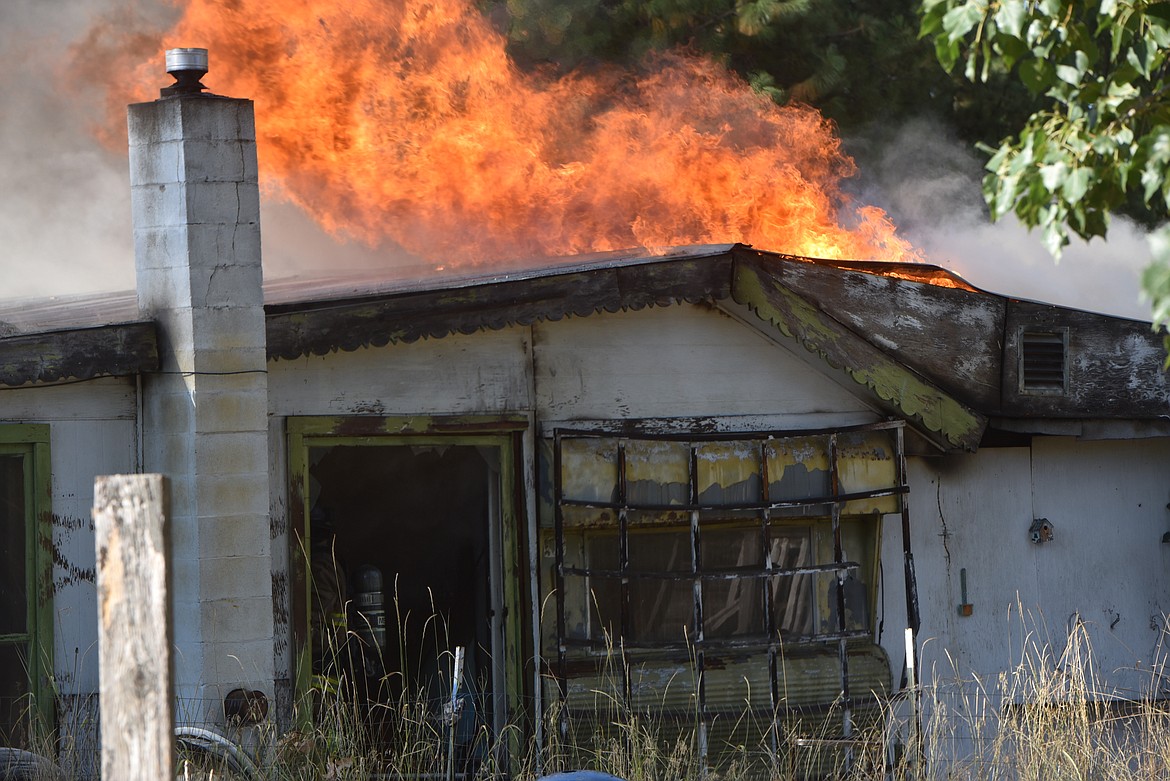 A fire destroyed a White Avenue residence just east of Libby on the evening of Friday, Sept. 9. (Scott Shindledecker/The Western News)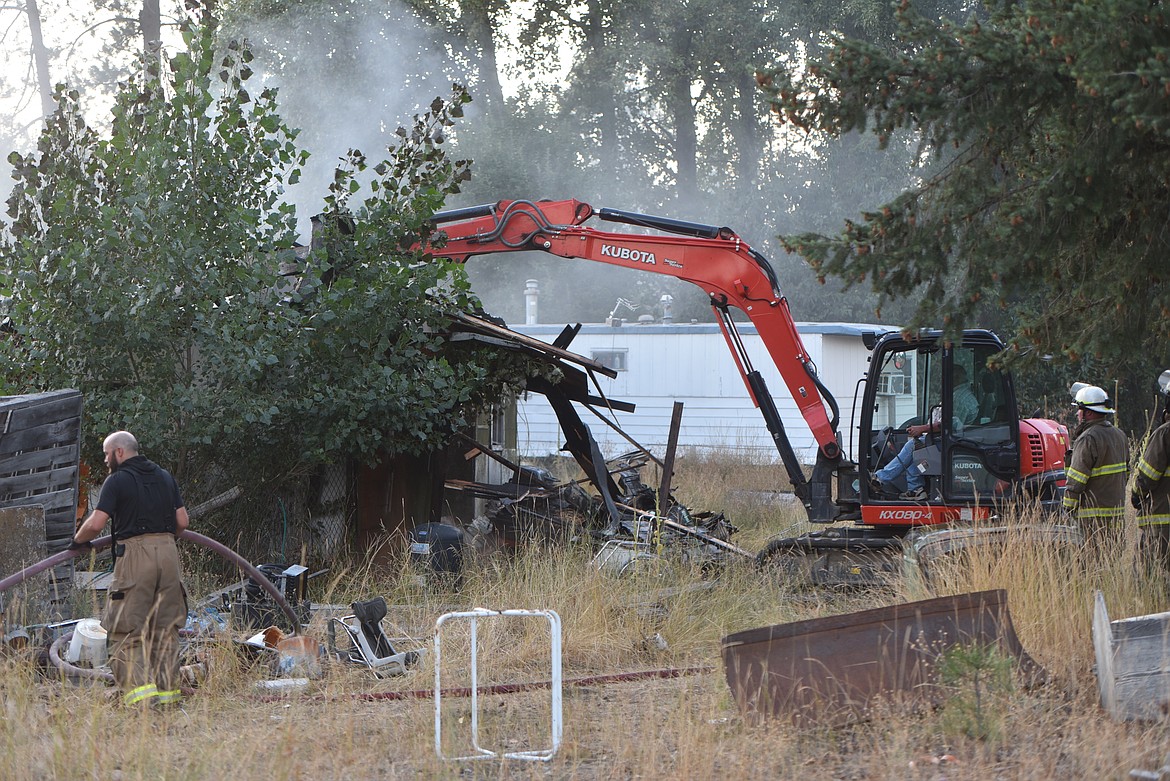 The Libby Volunteer Fire Department used an excavator to help battle a fire that destroyed a White Avenue residence just east of Libby on the evening of Friday, Sept. 9. (Scott Shindledecker/The Western News)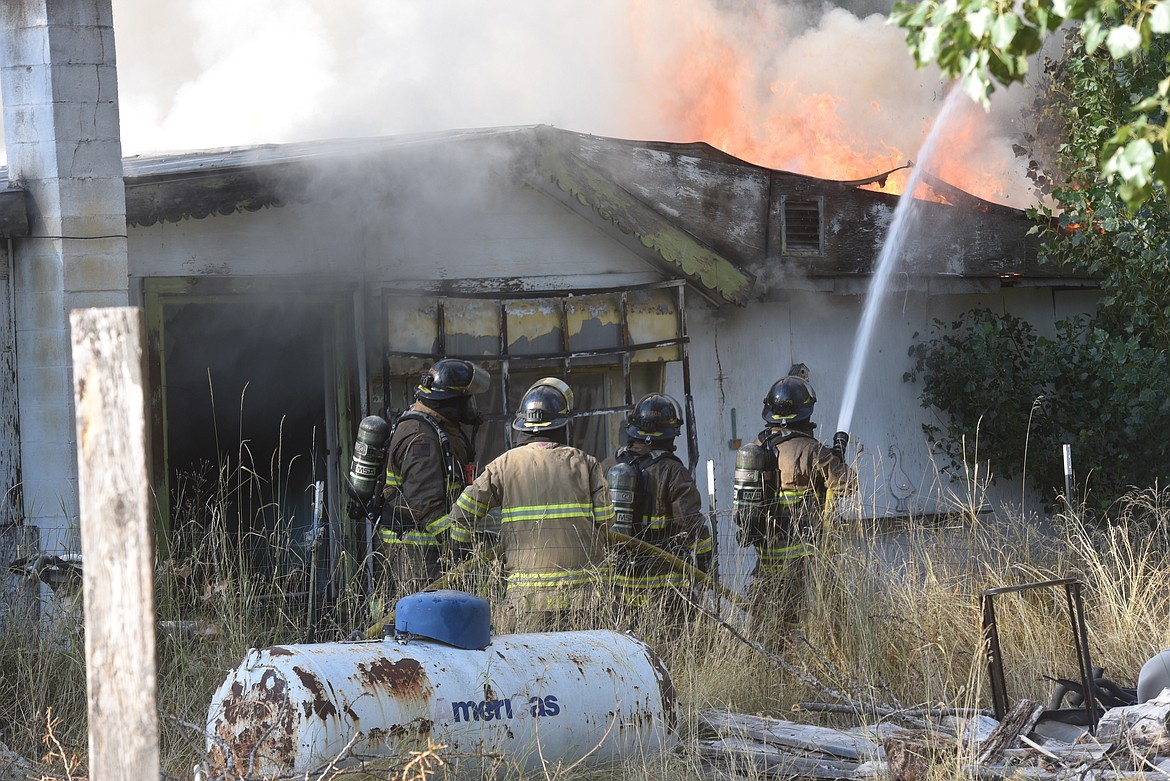 Libby Volunteer Fire Department firefighters battle a blaze that destroyed a White Avenue residence just east of Libby on the evening of Friday, Sept. 9. (Scott Shindledecker/The Western News)
Previous
Next
by
SCOTT SHINDLEDECKER
The Western News
|
September 13, 2022 7:00 AM
A home was destroyed by a fire Friday evening just east of Libby.
The call came in at about 5 p.m. and firefighters from the Libby Volunteer Fire Department were on the scene for several hours.
The white, single story home, which was located at the corner of White Avenue and Rose Street, had flames coming out of the roof and heavy smoke.
The man who owned the home said he returned to the residence where his wife and grandson were asleep on the couch. He said he saw flames coming from the ceiling by the front door.
He got them outside, then grabbed a hose in an attempt to put the fire out while waiting for fire crews to arrive. The man also said a German shepherd dog was not in the home at the time of the fire, but was tied up outside. It was not injured in the fire.
The homeowner said the house was not insured. He said his father, who died last month, had given him the home and he didn't realize it wasn't insured.
Fire crews also used an excavator to remove a rear section of the house so they could extinguish any fire that was trapped inside walls or the ceiling.
The department's Command Center, Libby Volunteer Ambulance and the Lincoln County Sheriff's Office also responded.
People also brought in pizza and soda for the family members.
"We hadn't had dinner, so we really appreciated them bringing us food," the homeowner said.
The fire continued what has been an extremely busy time for fire crews and first responders in the area with multiple traffic crashes, a structure fire, rescues and various wild fire starts.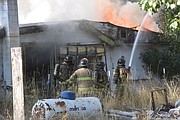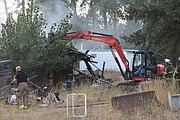 ---