Brownlee Peppenger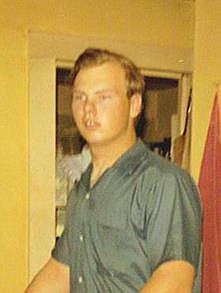 |
September 13, 2022 7:00 AM
Brownlee Peppenger, always known as Brownlee, 74, of Libby, Montana, passed away Saturday, Sept. 3, 2022, at his home in Libby of natural causes.
He was born June 18, 1948, in Libby to Frank and Laura Mae (Bailey) Atchison. Brownlee grew up and attended school in Libby until he was 17. He later earned his GED.
After moving back to Libby, he went to work for J. Neils Lumber Company in the 1970s and worked there as it changed hands with St. Regis and Champion International. He went to Helena after the mill closed, where he earned his truck driver's license.
Brownlee enjoyed old cars; the old steam style tractors; trains; and watching TV, especially if it was shows about cars and trips.
He filled his time reading about cars and trains, as well as putting models of trains and cars together. He also like drag racing and was a good mechanic.
He was preceded in death by his parents and youngest sister, Donna Peppenger.
Survivors include his sisters Barbara Kortte and Linda Kyriss; brother Bobby Peppenger, all of Libby; and six nieces and nephews.
A graveside Memorial Service for Brownlee will be at 11 a.m. Thursday, Sept. 15, 2022, at the City of Libby Cemetery.
Arrangements are under the care of Schnackenberg Funeral Home.
Online condolences and memories may be shared by visiting www.schnackenbergfh.com.
---