Watson's Market finally bears its name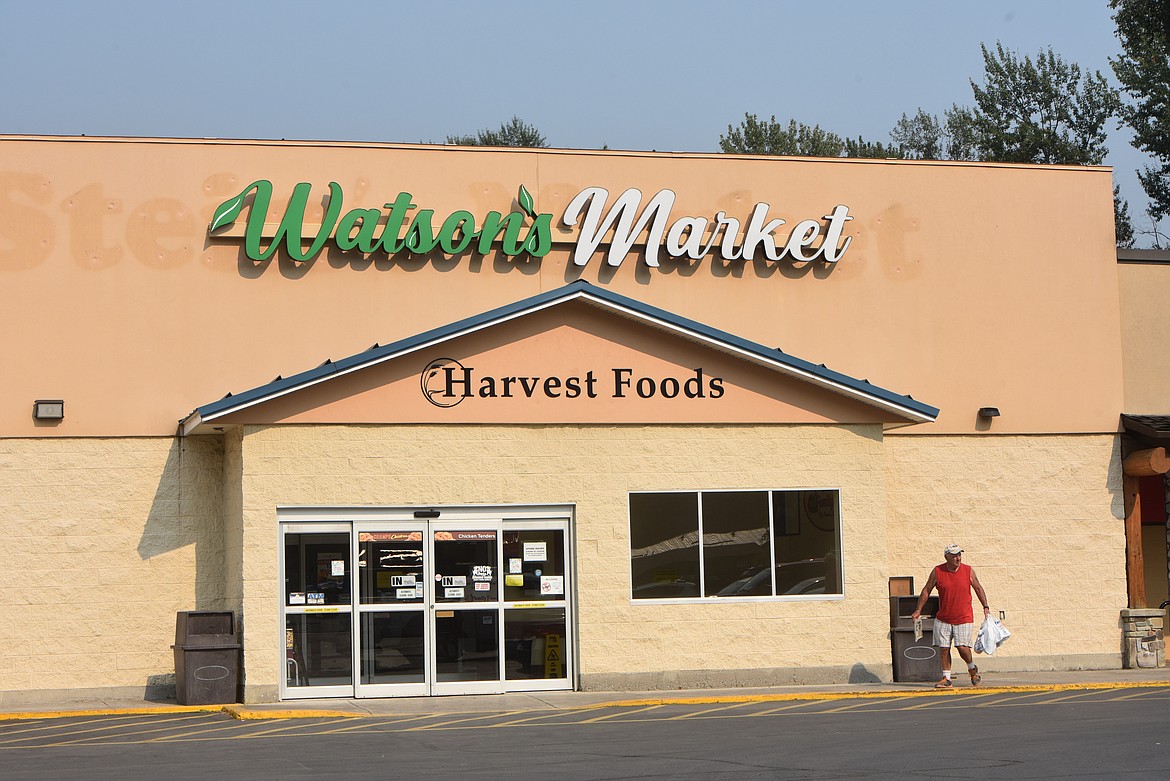 Watson's Market in Troy recently unveiled its new sign. (Scott Shindledecker/The Western News)
by
SCOTT SHINDLEDECKER
The Western News
|
September 9, 2022 7:00 AM
The Stein's Family Foods grocery store chain was sold to the Watson family more than seven years ago and now the Troy location bears the owner's name.
The new signage recently went up and the only change was that Watson's handles Harvest Foods, according to store manager Jenelle Clark.
Watson's also owns markets in Eureka and two in Idaho (Osburn and Orofino).
The Troy location is open from 6 a.m. to 10 p.m. Monday through Sunday.
Stein's markets began in the Silver Valley when Ed Stein started the business in Kellogg in 1929. His sons, Gus, Al, Chuck and Hip (Hubert), took over in 1950. The third generation of Larry, Jim, Mark and Delisa Stein took over in the 1990s.
The second store opened in Osburn in 1960, followed by Rathdrum. The Rathdrum store closed in 2018.
The Watson Grocery Group, which includes owners Dale and Teresa Watson and sons Corey and Brett, also owns stores in Orofino and Chattaroy, Wash.
---