Troy Trojans keep battling in loss to Mission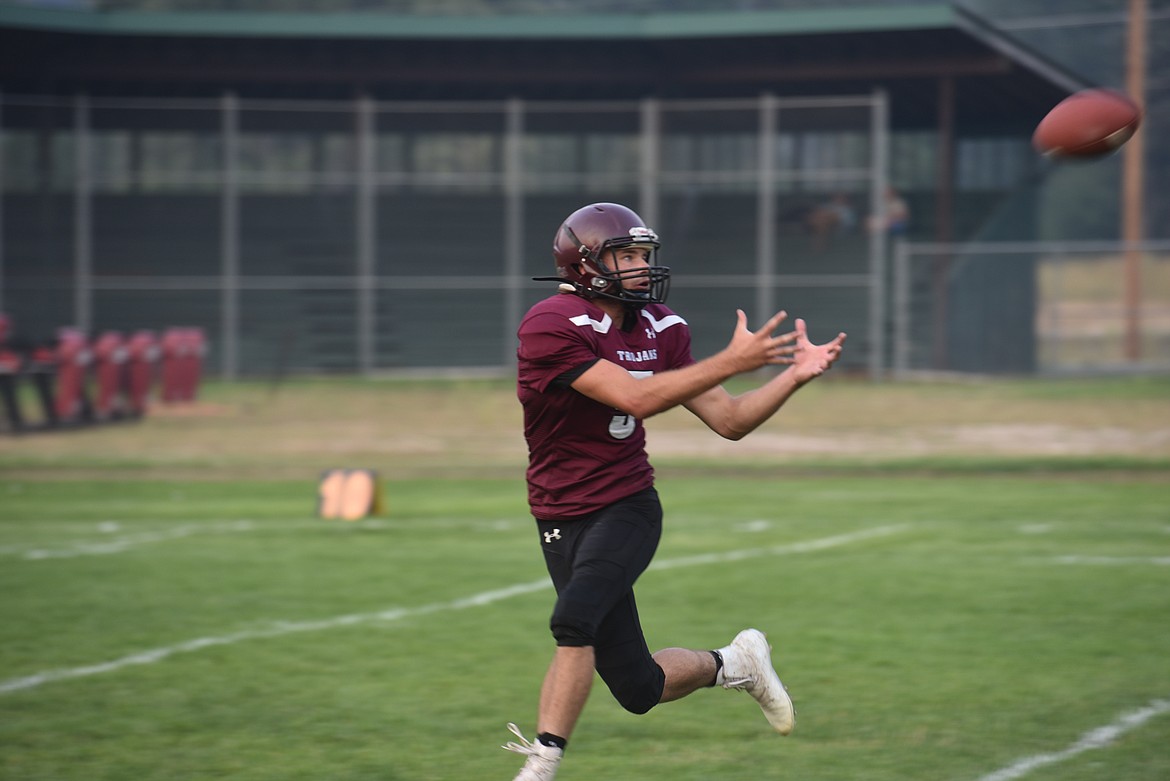 Troy Trojan Paxton Fisher prepares to catch a pass against the Mission Bulldogs Friday, Sept. 2. (Scott Shindledecker/The Western News)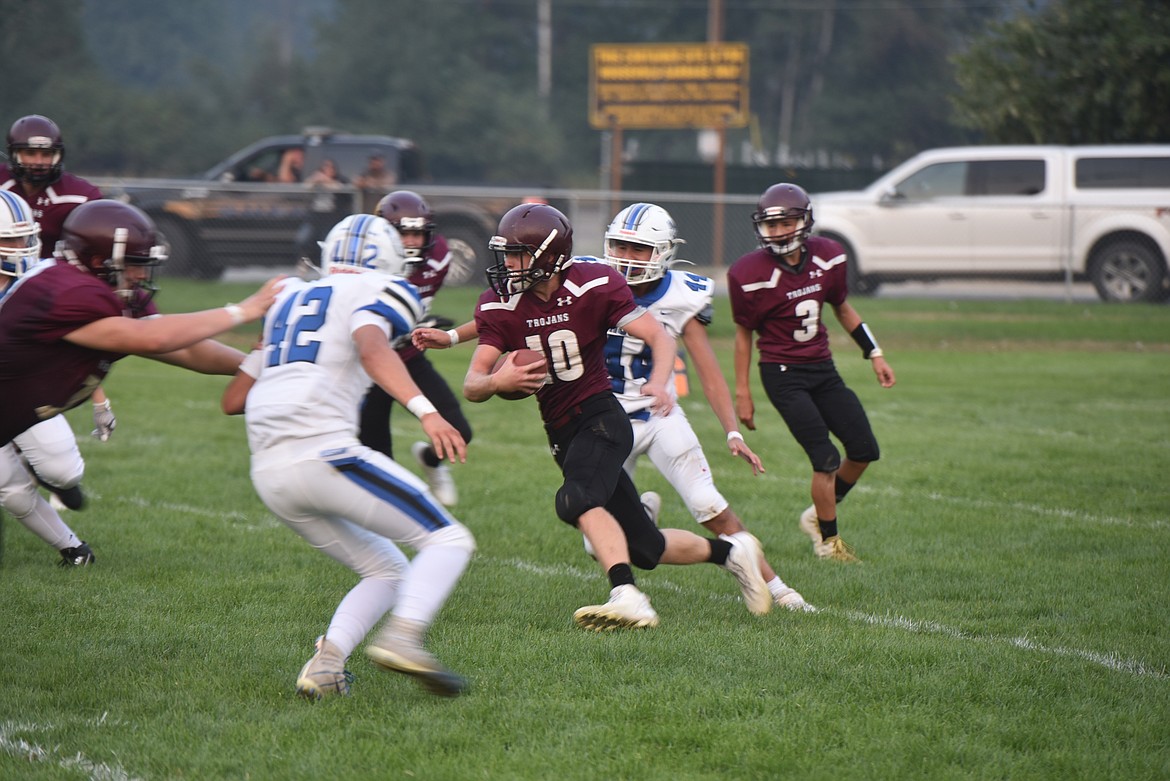 Troy Trojan Trevor Grant looks for room to run against the Mission Bulldogs Friday, Sept. 2. (Scott Shindledecker/The Western News)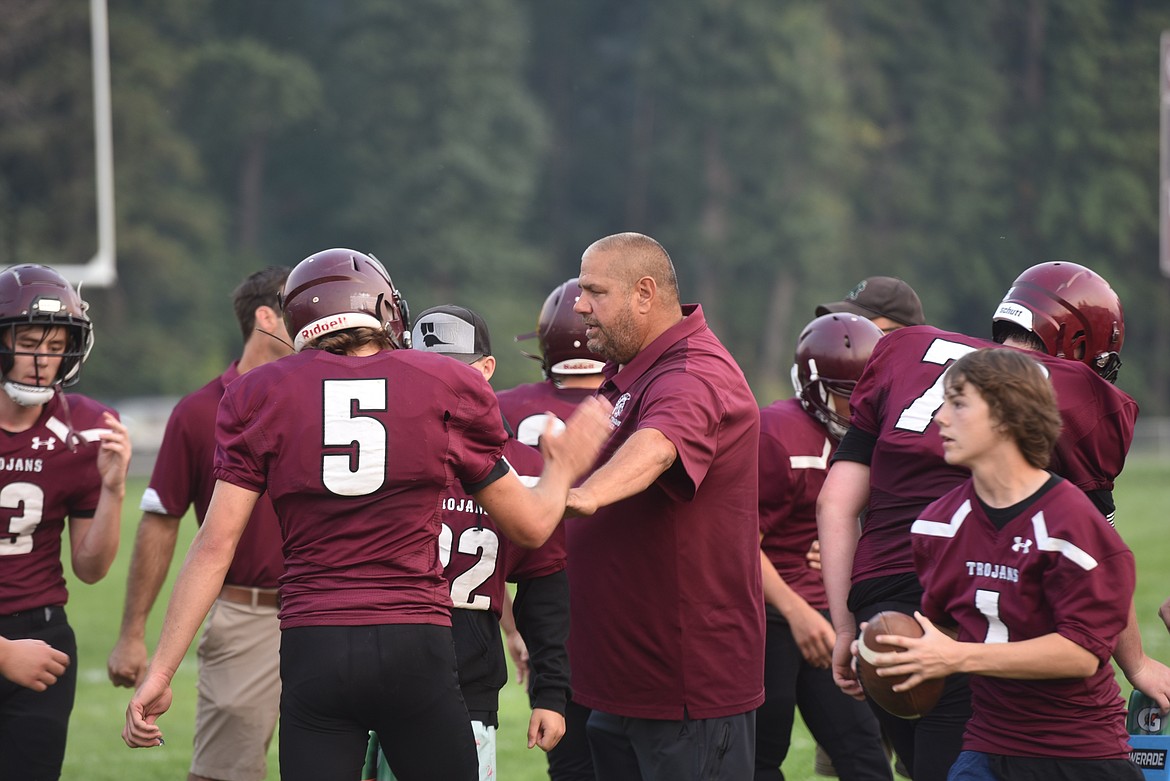 The Troy Trojans, including assistant coach Scott Hoffman, celebrate a touchdown against the Mission Bulldogs Friday, Sept. 2. (Scott Shindledecker/The Western News)
Previous
Next
The ledger may show a defeat, but members of the Troy Trojans football team displayed hope and optimism as they exited the field house Friday night.
Players hugged and high-fived new head coach Justin Young after a 78-42 defeat to the Mission Bulldogs in 8-man football action in Troy.
While Young knows his defense has work to do, he was extremely encouraged that his young team kept battling.
"I couldn't be prouder," Young said. "The goal has been to compete for a full 48 minutes and they've done that. Mission is the most athletic team we'll see this year and we were able to keep battling and put 20 points on the board in the first half."
Troy scored 20 points in a season-opening defeat to Darby.
The Trojans, which trailed 32-0 with 7:39 left in the first quarter, did keep battling against the Bulldogs which was 7-3 and reached the state quarterfinals a year ago.
Senior Paxton Fisher scored the first of four touchdowns on a 40-yard pass from fellow senior Trevor Grant to get the Trojans on the scoreboard with 6:21 left in the first. Grant and freshman Carson Orr split time at quarterback and each scored a rushing TD.
Mission (2-0) took a 46-6 lead after one quarter, but the Trojans hung in there.
The Trojans (0-2) got another TD from Fisher on a 1-yard run. Grant caught a long pass inside the Mission 5 to help set up the score.
Orr ran for a 1-yard TD late in the first half to make it 58-20. Derek Cole caught the 2-point conversion pass.
Bryce Umphrey returned the ensuing kickoff for a TD to make it 64-20. Umphrey scored four touchdowns, including two on runs and one on a pass. Canyon Sargent added three scores for the Bulldogs, including one on a fumble return in the first quarter.
Izeyk Umphrey ran the opening kickoff of the third quarter back for a Bulldogs TD.
Fisher and Grant ran for touchdowns, then Fisher caught a 29-yard scoring pass in the fourth quarter to cap the scoring.
Troy plays at Superior Friday before returning home on Sept. 16 for homecoming against Plains, a team the Trojans beat last year.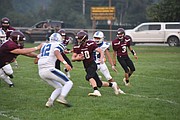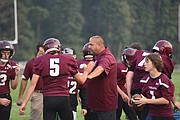 ---