Libby's Sherbo wins Eureka tri-meet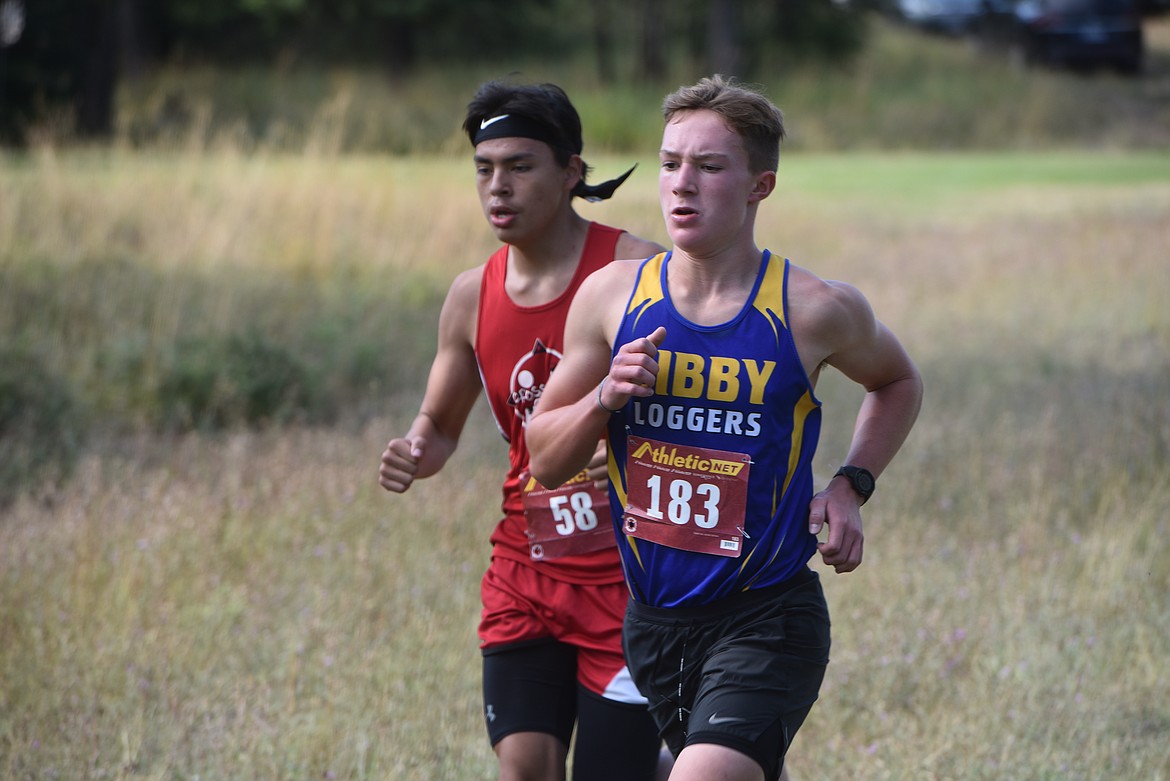 Libby sophomore Rowen Sherbo runs in the Libby Invitational Friday, Aug. 30, at Cabinet Heights Golf Course. (Scott Shindledecker/The Western News)
Libby's Rowen Sherbo won the Eureka tri-meet Thursday with a time of 19:24.
Thompson Falls' Cael Thilmony was next, and then Eureka's Michael Pitman (20:13.18) was third followed by Libby's Greysen Thompson (20:22.21).
Eureka claimed the team title, scoring 32 points to Libby's 34.
Wyatt Gregg was sixth for Libby in 21:17.21. Cael Schwindt was 11th in 23:08 while Casey Rusdal was 12th in 23:35.52. Johnny Shao was 15th in 24:47.52.
Thompson Falls' Faith Palmer won the girls' race in 23:54.34. Eureka was led by Monroe Tornow's third-place finish.
Taking fourth was Libby's Aurora Smith in 30:58.58. Teammate Tayrn Greene was fifth while Katelyn Huff was sixth.
Taylor Greene was eighth and Jossalyn White was ninth. Mackenzie Niemi was 10th and Juliana Schumate was 13th.
Libby runs at Rebecca Farms Friday in Kalispell.
---