Lady Loggers volleyball team drops two matches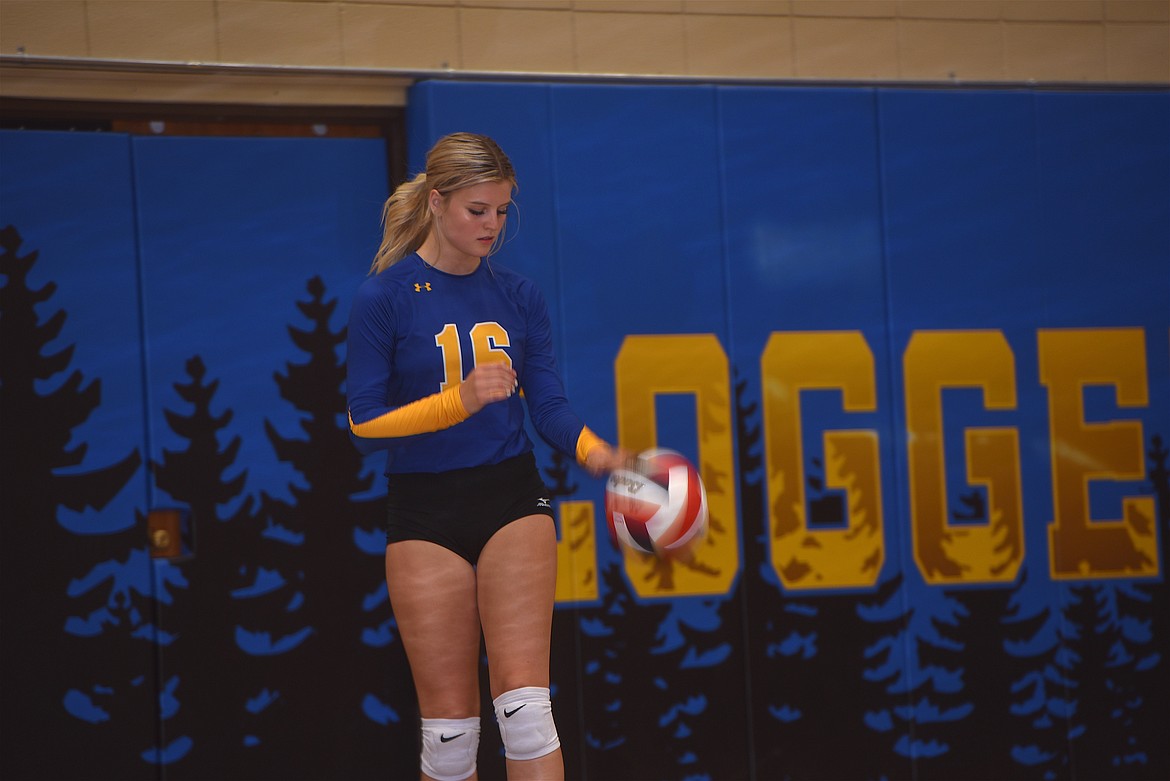 Libby's Macey Halverson prepares to serve against Bonners Ferry in the Lady Logger's season opener on Thursday, Sept. 1. (Scott Shindledecker/The Western News)
The Libby Lady Loggers volleyball team dropped a pair of home matches last week against Bonners Ferry and Frenchtown.
On Thursday, Sept. 1, Bonners won 25-7, 25-13 and 25-14.
Ashley Freese had three aces and four kills for the Lady Loggers. Aleesha Bradeen had two assists and one ace. Molly Gotham had two kills and Rachel Kosters had five assists.
In the junior varsity, Bonners won in three sets. The Libby froshmore team won in three sets.
On Saturday, Sept. 3, Frenchtown won 25-22, 25-14 and 25-17.
Macey Halverson had two aces and three kills. Mylee Rayome had nine kills and Molly Gotham had three. Rachel Kosters had 11 assists and one ace. Defensively, Kinzee Boehmler had five digs and Addy Gildon had four.
Frenchtown won the junior varsity match in three sets and won the froshmore match in four.
---