James Tonkyn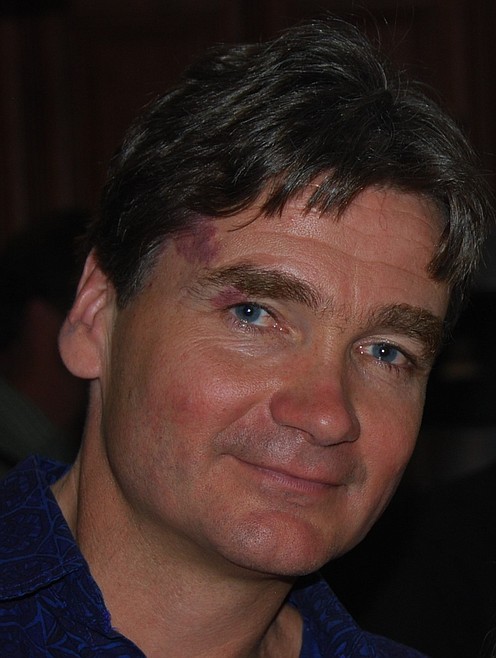 |
September 6, 2022 7:00 AM
James Tonkyn, 57, of Troy, Montana, and Lansing, New York, died suddenly on July 27, 2022.
Jim was born in Morristown, New Jersey, the youngest of six children. He graduated from Ferris High School in Spokane, Washington, and was an enthusiastic athlete, excelling in many sports. He played basketball, soccer and tennis. Later he enjoyed ultimate frisbee and yoga.
Jim earned a BS in Biology from the University of Washington in 1986 and worked in the biotechnology industry at Fred Hutchinson Cancer Research Center and later at Phyton Biotech.
He was employed at Verra Therapeutics in Lansing, New York, but was working on a restoration construction project in Missoula, Montana, when he unexpectedly died.
Jim was also interested in sustainable construction, building a straw bale house in Troy, Montana, for his mother with many creative touches. He was also a devoted caretaker of his mother for a considerable time.
Jim was predeceased by his parents, Dr. Richard Tonkyn and Carol Tonkyn and his brother, Dr. David Tonkyn.
He is survived by his brothers, Michael (Laurie) of Spokane, Washington, Russell (Jennifer) of Kennewick, Washington, and John (Sarah) of Albany, California, sister Paula Festa (Joe) of Orlando Florida, sister-in-law Cynthia Gansser of Edisto, South Carolina, partner Natalie Lester of Lansing, New York, along with two nieces, five nephews and three grand nephews.
Jim will be remembered for his many passionate interests in science, politics, music, nature conservation and sports - by his friends far and wide (he always knew a guy) - and especially by his family who will miss him immensely.
A Celebration of Life is planned for 2 p.m. to 5 p.m. on Sept. 24, 2022, at the Double J B&B at 16995 U.S. 2 in Troy, Montana.
In lieu of flowers, please consider making a contribution to the Cabinet Resource Group, Heifer International or a similar conservation group. Jim was most a home in the beauty of nature at Bull Lake, the Kootenai River and the Cedars.
---