James D. Patterson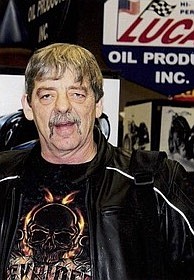 |
September 6, 2022 7:00 AM
James D. Patterson, 66, beloved brother, father and spouse, passed away on Aug. 16, 2022.
James was born on March 29, 1956, to James Arlie Patterson and Cloe Belle (Dolly) Patterson of Bonners Ferry, Idaho.
James is survived by his brother Steve Patterson, of Troy, Montana, sister Pam Elliste, of British Columbia, Canada, sister Lori, of Oregon, son Jonathan C. Patterson, of Alaska, and significant other Judy Pattie.
James served in the U.S. Marines from 1973-77 and performed in the Marine Corp Band.
He worked as a truck driver and a forklift operator for 14 years.
He will be greatly missed.
---