Dona Schlueter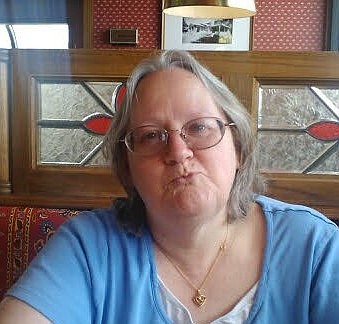 |
September 2, 2022 7:00 AM
Dona Schlueter, loving wife, daughter, mother and grandmother, passed away on Aug. 25, 2022, at home surrounded by family.
While we miss her beyond measure, we rejoice in that she's now in her eternal home, with Jesus, free of pain.
Dona Lynne (Wilson) Schlueter was born Nov. 15, 1957, the only daughter of Bobby and Doris Wilson. She grew up with her younger brother Robert in Libby, Montana, graduating high school in 1976.
In 1983 she welcomed daughter Shaunda, and later welcomed daughter Hope in 1984. Shortly after, she met and quickly fell in love with Hans Schlueter, marrying in 1986. Together they welcomed daughters Christina, Lorna and Alyssa, and later welcomed son Logan.
They raised their family in the Swan Valley, later moving to Deer Lodge, Montana.
Family was everything to Dona, and if you were considered a friend, you were considered family. Her grandkids were her pride and joy and nothing made her happier than spending time with them camping, playing games and just enjoying their company.
Her last days were filled with family get togethers, scenic drives, and even a family trip to Yellowstone National Park where we finally saw a moose!
Dona is survived by her parents Bobby and Doris, brother Robert, husband Hans, daughters Shaunda, Hope (Thomas, grandkids Chris, Blake, Kylee and Ashlyn), Christina (Justin, grandkids Jace and Jesse), Lorna (Thomas, grandkids Shandi, Layla and Maddy), Alyssa (Shane, grandkid Reilly), son Logan, and many aunts, uncles, cousins, nieces and friends.
A casual celebration of life will be held at the Community Center in Deer Lodge, Montana, on Saturday, Sept. 3 from noon to 3 p.m. All are welcome, and we know she would love to have you there!
In lieu of flowers, memorials can be made to the Powell County Literacy Program or an organization of your choice.
---