Little Libby Loggers football entertains at halftime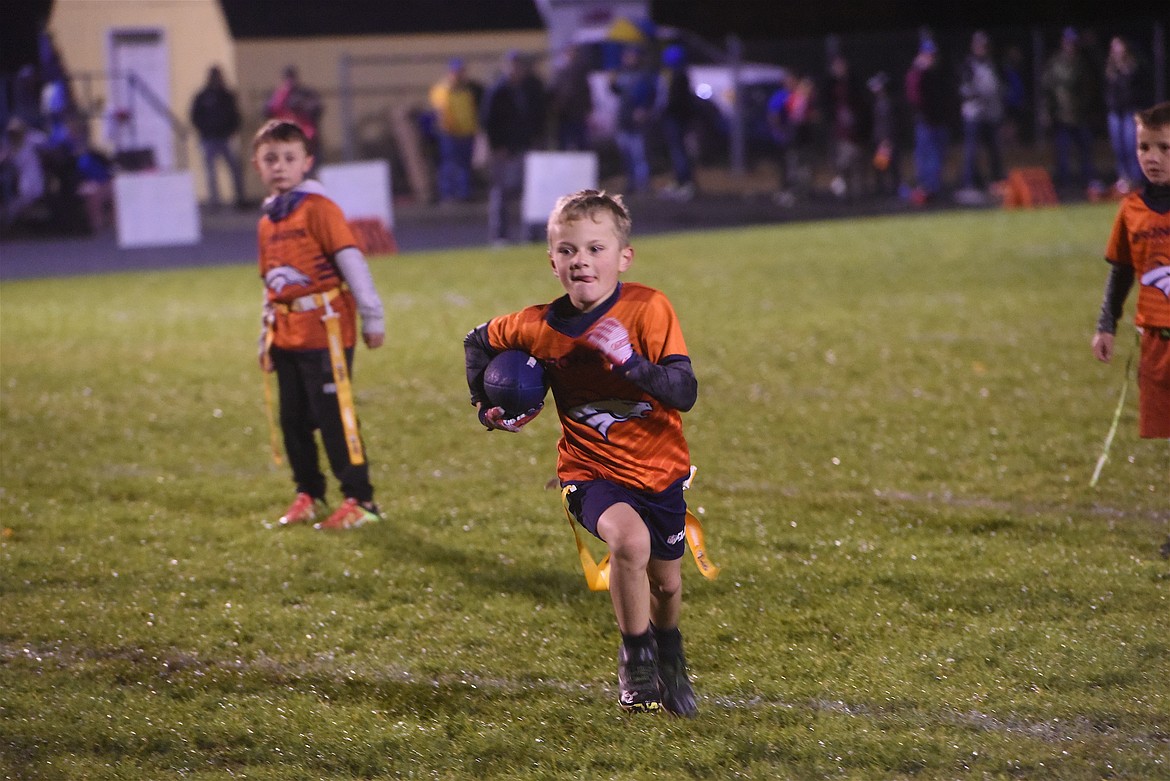 Tysin Leckrone takes off for a touchdown during the Little Libby Loggers flag football games at halftime of Friday's game against Corvallis. (Scott Shindledecker/The Western News)
|
October 25, 2022 7:00 AM
Members of the Little Libby Loggers flag football teams played each other at halftime of Friday's game against Corvallis.
Students in grades first through fourth played two games and provided the Senior Night crowd with plenty of fun.
The games were the culmination of the league's first season that began on Aug. 30.
The teams were part of the NFL Flag Football League, the largest youth flag football organization in the U.S.
---