Libby Public Schools receive threatening phone calls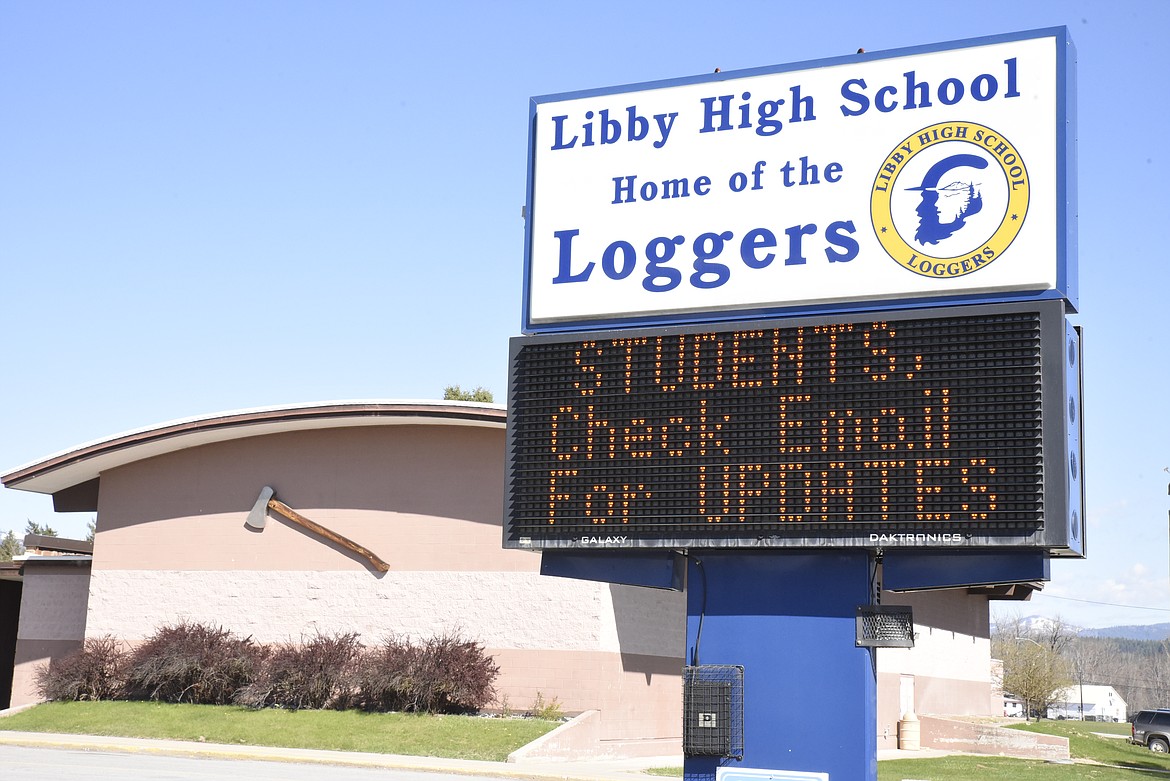 Libby Middle High School. (File photo)
by
SCOTT SHINDLEDECKER
The Western News
|
October 12, 2022 12:00 PM
Libby City Police is investigating threatening phone calls to the Libby Elementary School and the Middle/High Schools late Wednesday morning.
According to Libby Police Chief Scott Kessel, the calls were received at 11:30 a,m. The call threatened violence and officers responded to both schools and were quickly able to identify juvenile suspects involved and determine that the threats were unfounded.

"When the investigation is complete, appropriate charges will be filed. At no time was there a credible threat to the students," Kessel said.
Kessel said his department was investigating involvement outside of Libby.
Libby Superintendent of Schools Ron Goodman echoed Kessel's comments that the threats were not credible.
"There is no way of proving if the kids who made the calls were local," Goodman said. "When we called the numbers back, they didn't seem to have much knowledge of Libby, so we don't think they are current students."
Goodman said no students were sent home and no classes were disrupted, but he wasn't sure if any students were picked up by parents or guardians. He also said notification was made to parents at 1 p.m. via phone calls, emails and text messages.
"We take the threats seriously and it certainly provides consternation for the parents and us here, but law enforcement did a really good job responding and looking into the threats," Goodman said. "We increased our supervision here and had police presence here."
Goodman said the school received threats before. One included a threat in October 2021 that was received on social media that proved to be a hoax.
Four years ago, according to a story in The Western News, a student at the middle/high school found a message on Oct. 4, 2018, in the boy's bathroom that a shooting would occur on Oct. 10. The threat was deemed not creditable by law officers.
Goodman said other threats are taking place across the state.
"It's not new, but it's unfortunate," Goodman said.
---