Libby celebrates Senior Night for soccer, cross country team members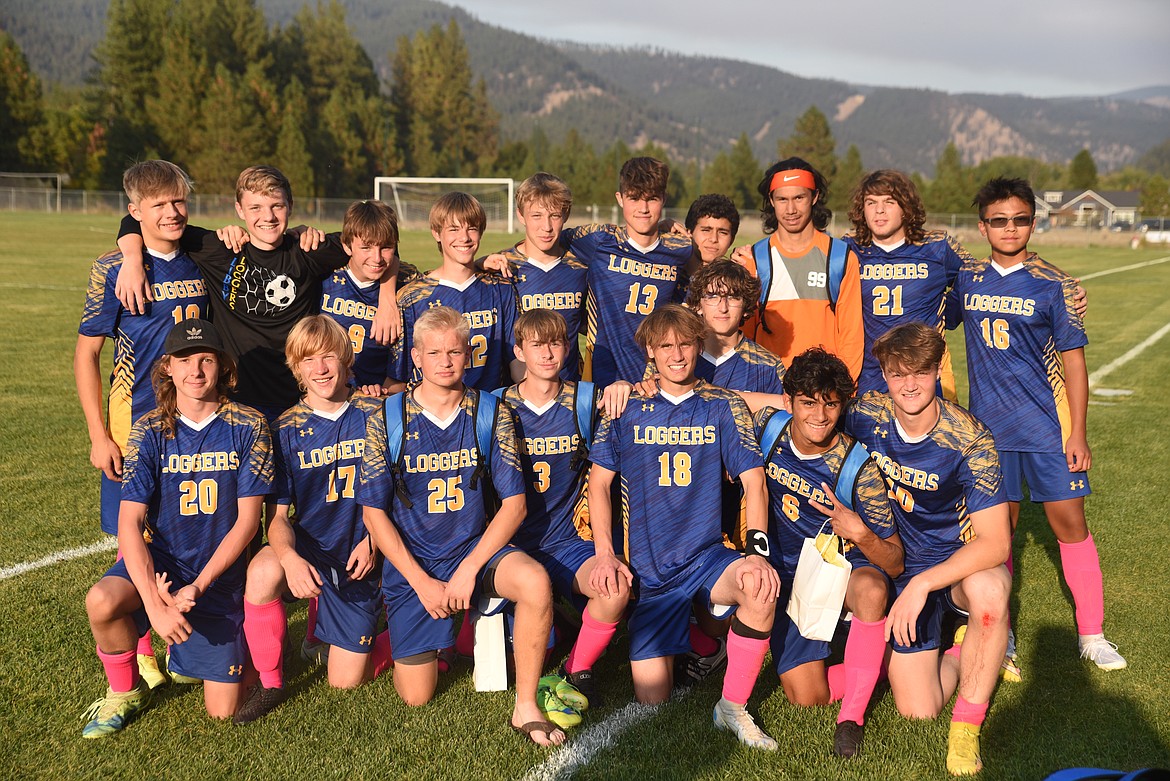 The Libby boys soccer team celebrated a 6-4 win over Bigfork in the Thursday, Oct. 6 match at J. Neils Memorial Park. It was the Logger's final home match of 2022. Seven seniors, including Zack Fantozzi, Gabe Hollingsworth, David Bailey, James Warner, Thomas Roark, Kyle Svendsbye and Cylis Goddard, were honored during Senior Night festivities. (Scott Shindledecker/The Western News)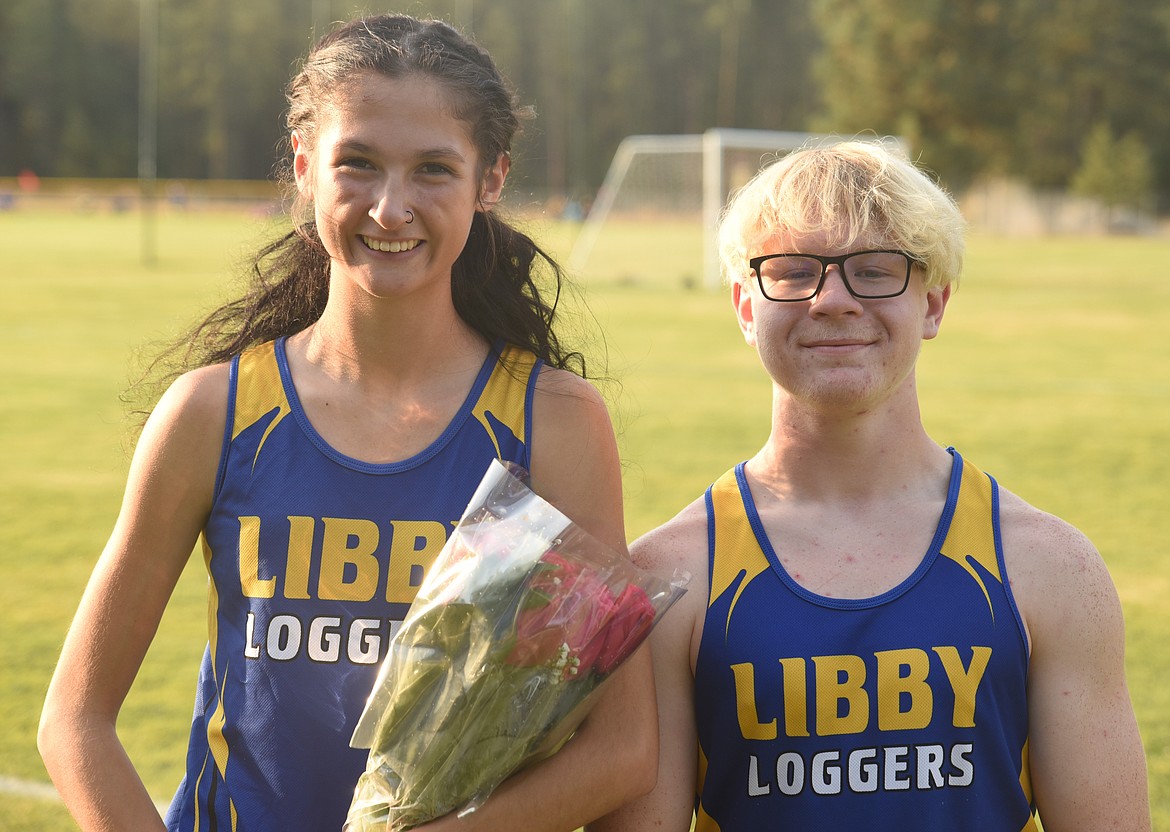 Libby cross country seniors Aurora Smith and Cael Schwindt were also honored at the Loggers home soccer game on Thursday, Oct. 6. (Scott Shindledecker/The Western News)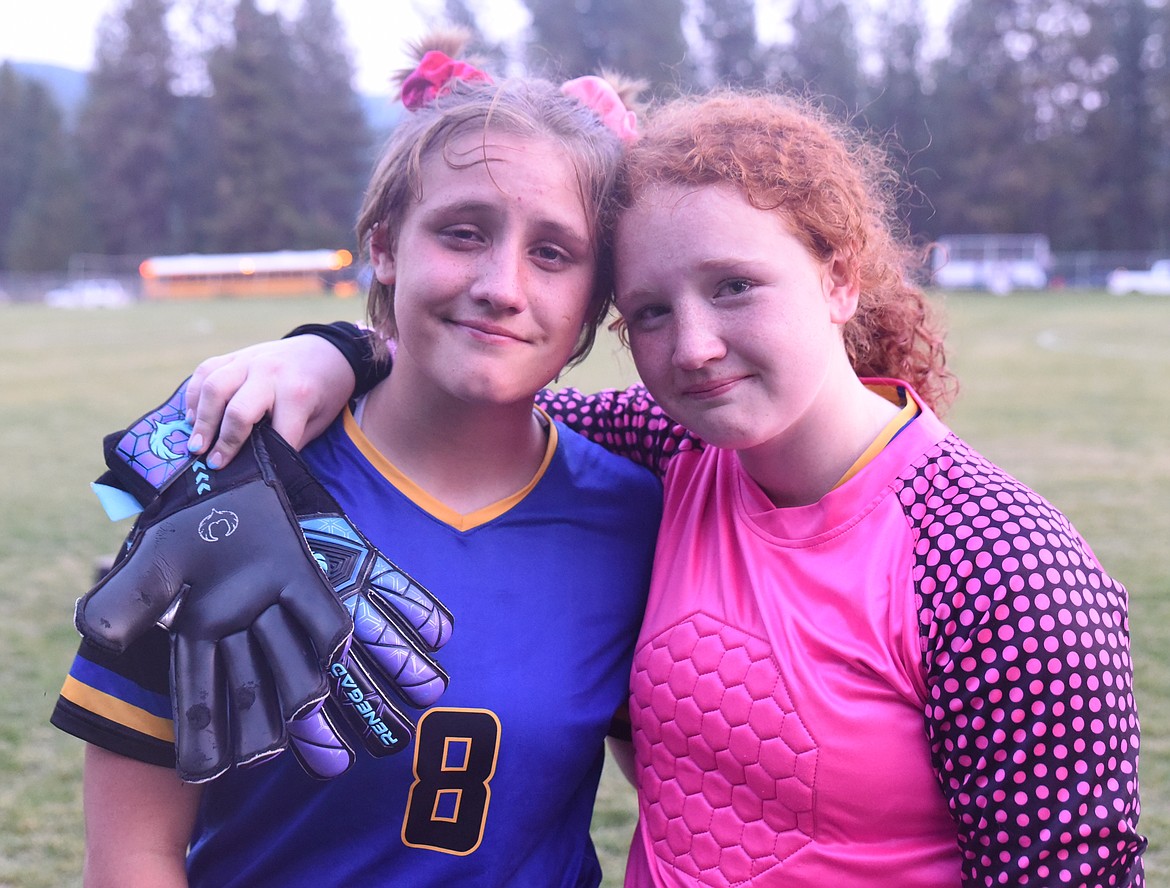 Libby Lady Loggers seniors Isabella Swanson and Anna Pallister were honored between the boys and girls games on Thursday, Oct. 6 game at J. Neils Memorial Park. (Scott Shindledecker/The Western News)
Previous
Next
by
The Western News
|
October 11, 2022 7:00 AM
Libby honored its seniors in boys soccer and girls soccer and cross country in between soccer games on Thursday, Oct. 6, at J. Neils Memorial Park.
For boys soccer, seniors Cylis Goddard, James Warner, Thomas Roark, Gabe Hollingsworth, Kyle Svendsbye, David Bailey and Zach Fantozzi were honored for their contributions to the team.
Girls soccer honorees included Anna Pallister and Bella Swanson as well as team managers Mackenzie Mills, Cleone Knopfle and Keali Stewart.
Cross country team members who were honored included Cael Schwindt, Aurora Smith and Gabe Hollingsworth.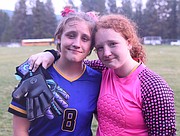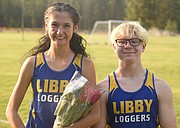 ---