Stevenson leads Loggers to Homecoming win over Browning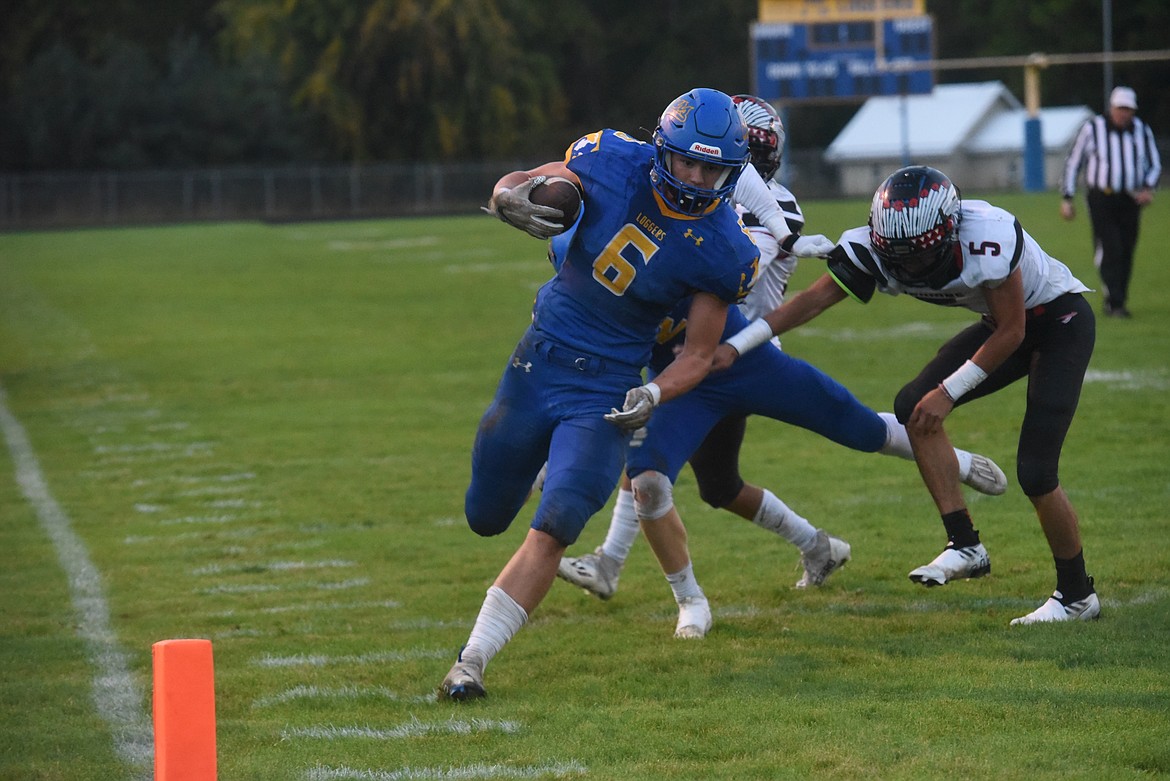 Libby's Cy Stevenson scored three touchdowns in the 2022 Libby Homecoming game. The Loggers won, 42-6. (Scott Shindledecker/The Western News)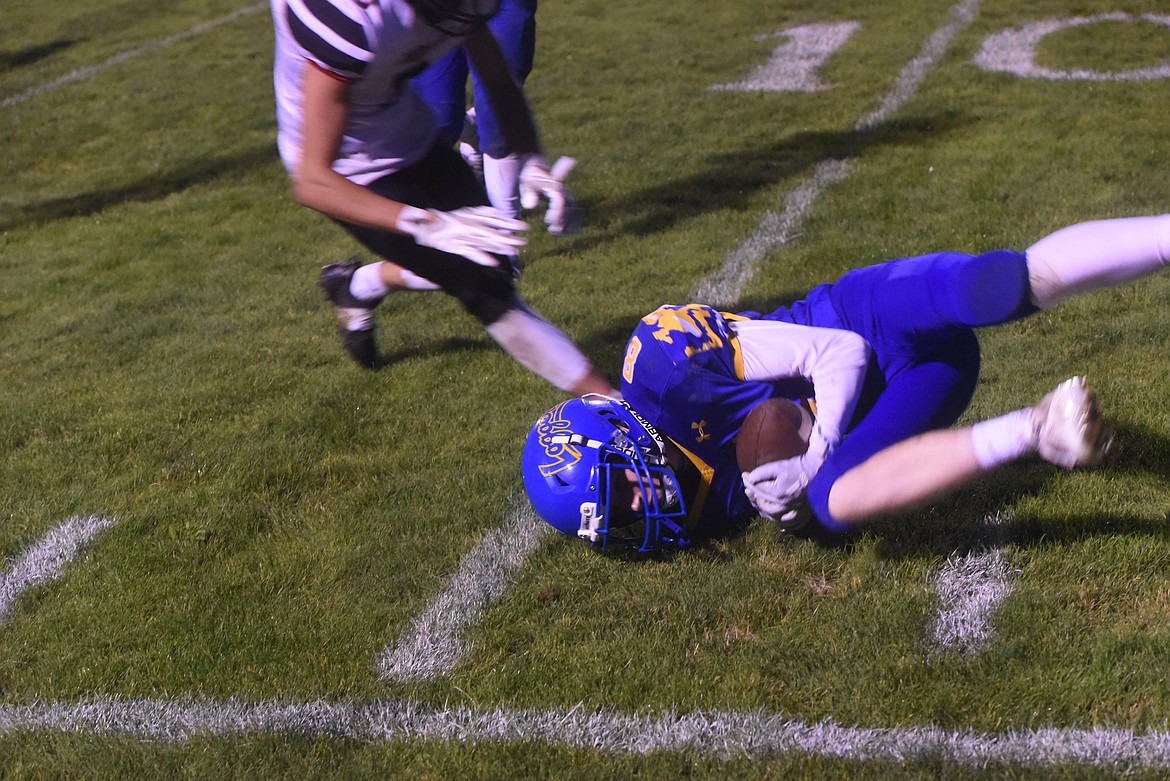 Libby's Ryan Beagle intercepted a Browning pass in the 2022 Libby Homecoming game. The Loggers won, 42-6. (Scott Shindledecker/The Western News)
Previous
Next
by
SCOTT SHINDLEDECKER
The Western News
|
October 4, 2022 7:00 AM
Cy Stevenson made sure Homecoming was happy for the Libby Loggers Friday.
The senior, who recently committed to play football at the University of Montana, scored the game's first three touchdowns to help the Loggers (3-3) beat Browning, 42-6.
Stevenson, who leads the team in rushing, receiving and scoring, capped Libby's first possession with a 3-yard touchdown run about midway through the first quarter.
Kicker Mauro Vazquez-Otero, who enjoyed a perfect evening on all of six of his extra point attempts, booted the first to make it 7-0.
The Indians (0-6) got a long pass play to move into Loggers territory on the next possession. But sophomore Connor Benson's interception one play later ended the threat.
The Loggers were back in the end zone soon as Stevenson caught a 22-yard TD pass from senior Trevor Collins to take a 14-0 lead with 2:01 left in the first quarter.
Not long after, the Loggers built their lead to 21-0 when Stevenson scored on a 14-yard TD run with 9:15 left in the second quarter.
The lead grew to 28 points less than four minutes later when Cy Williams caught a short pass from Collins and raced 43 yards to another touchdown.
Sophomore Ryan Beagle capped a good Loggers first half with an interception.
Freshman Tristan Anderson's interception late in the third quarter helped lead to Libby's fifth TD.
A Stevenson 13-yard run to the Browning 1 set up junior Aiden Agre-Braun's 1-yard TD run with 11:53 to play in the fourth quarter.
After the Indians got on the scoreboard with 4:01 left in the game on a TD run by Jamerson Lazy Boy, Libby sophomore Connor Benson ran 25 yards for a score to set the final score.
Stevenson ran eight times for 77 yards, including TD runs of 3 and 14 yards. Collins was 7 of 9 passing for 80 yards and two TDs.
The Loggers return to the road for their next two games. They play at Whitefish Friday and at Hamilton on Oct. 14.
Whitefish is riding a five-game winning streak after beating Ronan, 43-13, on Sept. 30.
The Loggers return home Friday, Oct. 21 to play Corvallis.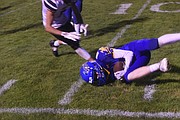 ---