Libby man accused of attempted sex assault seeks bail reduction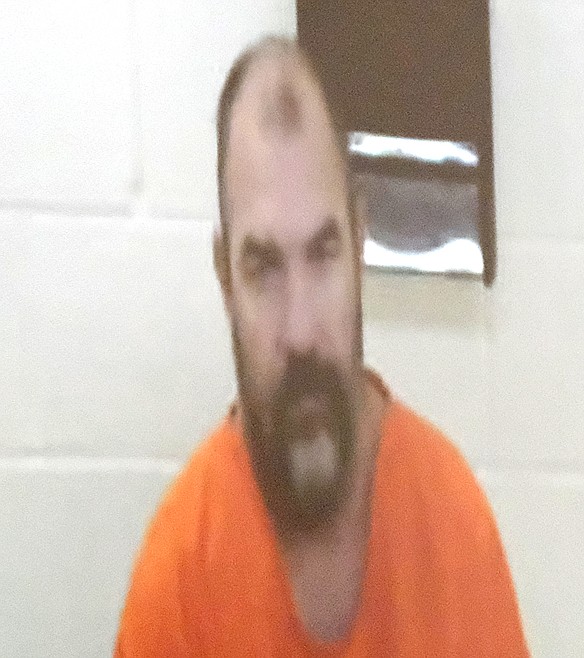 by
SCOTT SHINDLEDECKER
The Western News
|
November 29, 2022 7:00 AM
A Libby man facing sexual assault and unlawful restraint charges after he allegedly tried to force himself on a woman appeared in Lincoln County District Court on Monday, Nov. 21, in an effort to have his bail reduced.
Jason D. Buford, 45, is charged with felony attempted sexual assault, and two misdemeanors, including unlawful restraint and partner or family member assault, second offense. He pleaded not guilty to the charges on Aug. 22 in Lincoln County Justice Court.
Buford is in the Lincoln County Detention Center on $75,000 bail. District Judge Matt Cuffe said he would take the matter under advisement and issue a ruling in the future.
Two people testified on Buford's behalf and his public defender, Scott B. Johnson, argued for either a low bail amount or a release from custody so he can return to work.
Chris Crandell said he knew Buford from working with him and as a friend. Crandell, who said he was an independent contractor, said he had work to do, but couldn't because Buford is his partner.
"He'd have full-time work right now if he is free," Crandell said. "It would be seasonal, but it'd still be full time."
Rita Wickham said she had known Buford for many years because he lived on her property in a fifth-wheel camper. She explained that Buford paid rent to live there, helps take care of the dog and fix things on her property.
She said the alleged victim doesn't live in the camper and now resides in Polson.
"I saw her one time when I went to Polson to drop off items of hers," Wickham said. "She said she doesn't want to come back and I don't want her to come back, either."
Lincoln County Attorney Marcia Boris asked Wickham if she knew about Buford's criminal history.
Wickham said she believed she knew of his prior crimes. She also said she's comfortable with Buford living on her property on Granite Avenue in Libby.
According to Boris, Buford was convicted of having sex with a minor and incest in 2013 in California. She also said because of the conviction that Buford was required to register as a sex or violent offender in Montana and he had done that.
Boris said Buford was 37 and the victim was under 18 at the time of the 2013 offense.
Wickham said Buford would be able to come into her home to cook and use the bathroom because "those don't work in the camper."
Buford said he wants to return to work because he has no money and he has various bills to pay, including child support, business insurance and licensing, credit cards and others.
Johnson also told Cuffe that he doesn't believe Buford poses a threat to the woman he's accused of assaulting.
Boris thought the bail was reasonable because of Buford's criminal history.
According to the probable cause statement by Lincoln County Sheriff's Office deputy Derek Breiland, he was called to a Granite Avenue residence on Aug. 19 for a domestic disturbance. Breiland spoke to Buford while Deputy Ben Fisher spoke to the alleged victim.
Buford allegedly told Breiland he argued with the woman and declined to give any more information. The woman said Buford was drunk when they got home from the car show and he wanted to have sex while she did not.
She said Buford forced himself on her after she told him "no" multiple times. She said no penetration occurred, but Buford would not let her go. She said Buford pinned her arms down on the bed and got close to her genital region.
The woman said she was able to get free after hitting Buford with a beer bottle.
Breiland wrote in the report that the alleged victim had marks on her knees from falling off the bed when she hit him with the bottle and he continued trying to restrain her. Breiland also reported that the woman had marks on her neck.
Breiland also wrote in his report that Buford is a registered sex offender with multiple charges for lascivious conduct and one prior conviction in 2002 for partner or family member assault.
The maximum sentence for attempted sexual assault is five years in the Montana State Prison. Buford also faces a maximum term of one year in the county jail for a conviction on misdemeanor partner or family member assault. For misdemeanor unlawful restraint, the maximum is six months in county jail.
---