Turkey Dash supports Libby area charitable groups
A temperature of 10 degrees at race time didn't deter several dozen runners and walkers from participating in the Eighth Annual Turkey Dash last Saturday at J. Neils Park.
The event raised money for two area non-profits - the Libby Food Pantry and the Kootenai Valley Partners chapter of Habitat for Humanity.
Runners covered a 5k course while walkers covered 2.5 kilometers.
Habitat for Humanity Board President Eric Dickinson said his group will be building a new home in 2023 once the weather allows construction to begin.
Dickinson said the group builds a house every other year and on the years in between, group members perform home repairs where needed.
According to information on its website, A Brush with Kindness is a program for south Lincoln County residents who currently own their home, but need critical maintenance or repair. Kootenai Valley Partners and volunteers will coordinate and perform repair work and then issue the homeowner a no-interest loan for the cost of materials and any contracted labor.
Dickinson also said the all-volunteer group is seeking new board members. Those who are interested can send an email to habitat.libby.mt@gmail.com or call 406-295-5513.
The Food Pantry, which got its new home at Pioneer Park on West Balsam Street earlier this year, serves the community by providing food for eligible individuals and families.
It is open every Tuesday from 10 a.m. to 2 p.m.
For more information, call 406-293-3332 or see its Facebook page at https://www.facebook.com/profile.php?id=100068333586720.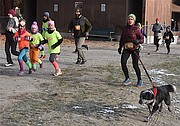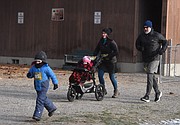 ---