Libby's winter wonderland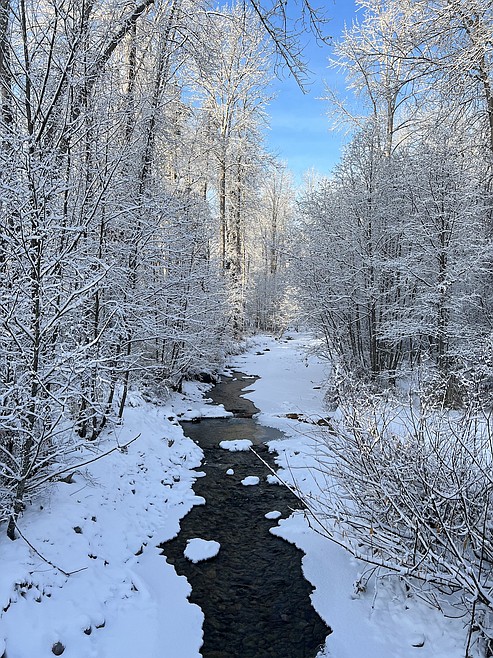 Parmenter Creek flows through a winter wonderland in Libby on the morning of Wednesday, Nov. 23. About three to four inches of snow fell in the valley Tuesday. (Suzanne Resch/The Western News)
|
November 22, 2022 12:00 PM
About three to four inches of snow fell in the valley areas of southern Lincoln County on Tuesday, Nov. 22.
It kept shoppers on their toes as they prepared for Thanksgiving as well as those who were busy plowing and shoveling on Wednesday morning.
According to the National Weather Service, there is a chance of rain and snow Friday while Saturday is expected to be cloudy with snow moving in at night and into Sunday.
Forecasters say high temperatures will be in the upper 30s and lows in the 20s in the valleys.
---