Youths learn hunting skills at Libby Dam Hunt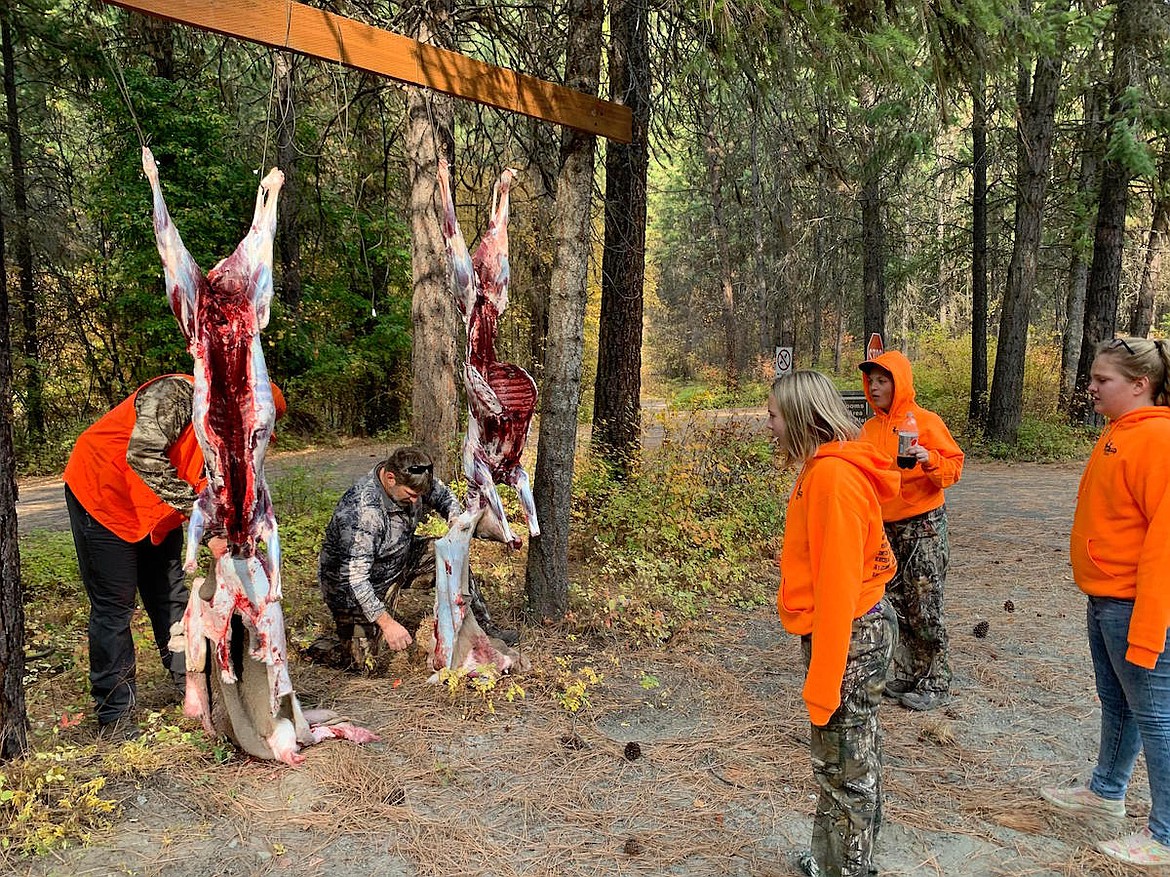 Young hunters learned many things at the Libby Dam Youth Hunt, including how to skin a deer. (Photo courtesy Libby Dam Visitor Center)
by
The Western News
|
November 18, 2022 7:00 AM
Six area youths learned hunting skills and shared their passion for the outdoors at the Libby Dam Youth Hunt last month.
The U.S. Army Corps of Engineers hosted the annual event on the opening weekend of the general rifle season, Oct. 19-21.
The youths, accompanied by their mentors, successfully harvested two whitetail bucks.
These three days were filled with camaraderie, campfire stories, and shared passion for the outdoors.
There was a special presentation on stewardship and safety practices while hunting and game species identification was made by Game Warden Sawyer Johnson.
This annual event was made possible by an outpouring of community support.
The U.S. Army Corps of Engineers and Libby Dam Cooperative Association partnered with several area businesses and individuals as well as the Kootenai National Forest, Montana Fish Wildlife and Parks.
---