Area man sentenced for drug conviction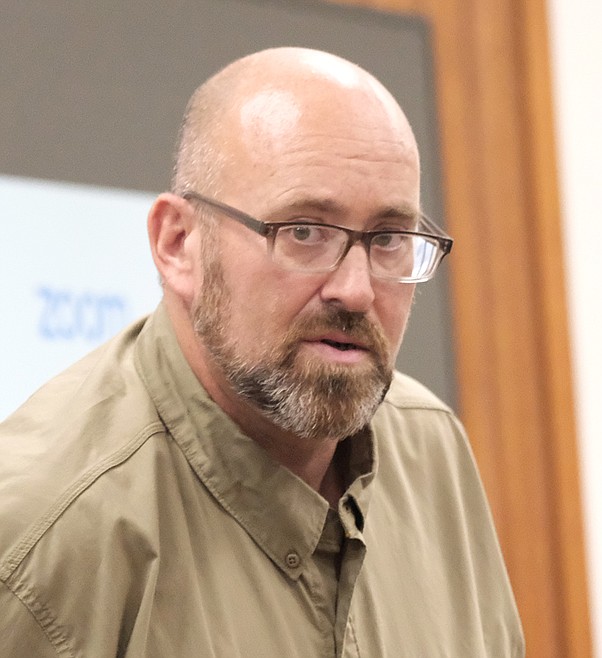 by
SCOTT SHINDLEDECKER
The Western News
|
November 15, 2022 7:00 AM
A Columbia Falls man facing drug charges in Lincoln County after a traffic stop in June near Fortine pleaded guilty and was sentenced on Monday, Nov. 7.
Jasper Marten Howell, 45, pleaded guilty in district court to misdemeanor possession of drug paraphernalia. A charge of felony possession of dangerous drugs was dismissed as a result of a plea agreement.
Howell appeared on video from the Recovery Centers of Montana in Columbia Falls for his arraignment earlier this summer. But Howell was in court when Flathead County District Judge Amy Eddy gave him a 6-month suspended sentence. He received credit for spending 14 days in the Lincoln County Detention Center.
Howell wanted to make a $500 donation to the Flathead Wrestling Club, but while Eddy thanked him for the offer, she said she couldn't allow it because the donation would have gone to a group outside of Lincoln County where the offense occurred. Howell was ordered to pay a total of $335 in fines and fees.
Eddy was in court after Howell's public defender Keenan Gallagher asked for a new judge earlier this year. Eddy made the 190-mile round trip on bad roads due to a winter storm that passed through the region on Nov. 7. Eddy was on the bench for one other case and spent a total of 10 minutes there.
Howell originally faced a maximum sentence of five years in prison for possession of dangerous drugs.
According to a probable cause statement by Lincoln County Sheriff's Office Deputy Clint Heintz, he received a report on June 22 from dispatch in Eureka about a red van driving all over the road. Fifteen minutes later, Heintz saw the van traveling north on U.S. 93. He said the van crossed the center double yellow line and it matched the description of the report he received.
When Heintz stopped the vehicle, the man who was identified as Howell said he was trying to eat. The officer said Howell appeared nervous, but he said he was concerned about getting to his next job at a garage in Eureka.
According to Heintz's report, Howell said he hadn't been drinking and hadn't had a probation violation in six years. Heintz then contacted probation officer Steve Watson. Watson said Howell had a recent violation for methamphetamine use and was possibly involved in drug activity. Watson asked Heintz to detain him, search him and his vehicle.
Heintz asked Howell if he would find anything in the van and the defendant said "no."
When Heintz searched the van, he found three blue pills in a container that he believed were fentanyl. The officer received a search warrant for the van. He collected the container with the alleged drugs inside and a homemade pipe.
Howell has had previous legal troubles in Northwest Montana.
According to a 2016 story in the Daily Inter Lake, Howell was accused of criminal possession of dangerous drugs with the intent to distribute, theft and eluding a police officer.
According to court documents, Howell was caught in July 2016 with stolen property including weed-eaters, flat-screen TVs, outboard motors, an air compressor and other items reported stolen between Jan. 1 and July 18. Once he was caught, Howell allegedly admitted trafficking methamphetamine and heroin into the Flathead Valley multiple times over the past two years. He was arrested twice in August, allegedly for having drugs and drug-dealing paraphernalia in his possession.
At the time, Flathead County Deputy Attorney Alison Howard said that Howell "was one of the top drug runners in the Flathead Valley."
According to court documents, Howell reached a plea deal with prosecutors where he pleaded guilty to three counts of dangerous drug possession. Charges for theft, eluding police and possession with the intent to distribute were dismissed.
Howell received a total sentence of 15 years with five suspended. Two of the counts were served concurrently, meaning Howell ultimately received a 10-year sentence.
---