Bike thief sentenced for theft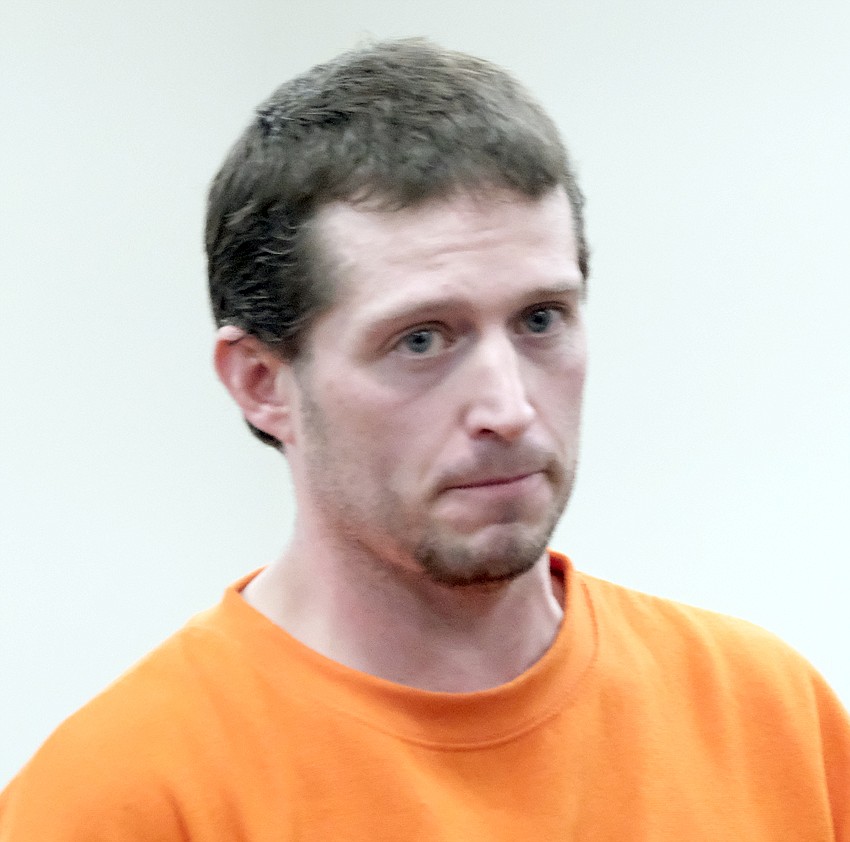 A Lincoln County man who pleaded guilty earlier this fall in district court to stealing an expensive mountain bike received a suspended sentence on Monday, Nov. 7.
District Judge Matt Cuffe accepted the plea of 37-year-old Brenton Keith Erickson on Sept. 26 and then gave him a 5-year suspended sentence. Erickson received credit for time he has been lodged in the Lincoln County Detention Center.
Erickson, who appeared in person in jail garb, originally faced felony theft and attempted escape charges as well as a count of misdemeanor obstructing an officer. The escape and obstruction charges were dismissed as part of a plea deal with the county.
At sentencing, Erickson, who appeared with his public defender Keenan Gallagher, initially balked at paying restitution and fines of about $8,500. Cuffe was ready to reschedule the hearing, but then Erickson changed his mind and said he would pay what was ordered. During the Aug. 26 hearing, Erickson told Cuffe he could pay restitution, fines and fees that may be part of the sentencing.
He said he had been in jail for some time and wanted to get out so he could return to his work as a taxidermist.
Cuffe said when he finished the paperwork on the case, Erickson would be released. Cuffe did waive the $800 fee for Erickson's counsel.
Erickson also explained he owed about $20,000 in child support. He said he wasn't sure of how much money he'd make when he went back to work.
Also part of the joint recommendation in the plea deal was that Erickson would have a 60-day stay in the Recovery Centers of Montana when space was available.
Erickson originally faced a maximum punishment of 10 years in the Montana State Prison.
According to an affidavit, Lincoln County Sheriff's Office deputies began closing in on Erickson after finding the bicycle outside of a Libby grocery store March 31. The bicycle belonged to the son of a local police officer and had vanished March 14 while its owner went horn hunting in the Jennings Haul Road area.
Court documents described the bicycle as a Stumpjumper Pro 27.5, which retails for several thousand dollars.
Deputies Andrew Smith and Steve Short confirmed the bicycle belonged to the police officer's son after finding an intact serial number on it at about 7:15 p.m. Meanwhile Libby Police officer Ian Smith searched the store for the individual who came in on the stolen bicycle.
Outside, the deputies looked up from the bicycle to spot a man running south out of the store and toward East Cedar Street. Ian Smith chased the man, according to the affidavit.
Andrew Smith hopped into his cruiser and joined the chase, trying to intercept the fleeing man. The suspect ran onto private property on Minnesota Avenue in response, but the resident there got in his way and tripped him up. Law enforcement personnel cuffed him soon afterward, according to the affidavit.
Authorities identified the man as Erickson and took him to the Lincoln County Detention Center while the deputies seized the stolen bicycle.
Shortly after arriving in the county jail, authorities say Erickson tried to escape. Detention officer Grant Martin wrote in an affidavit that Erickson claimed to have severe leg pain upon arrival. He asked for a doctor as they searched him and then for a cup of water.
After finishing the first cup, he asked for a refill, according to court documents. Martin wrote that he kept an eye on Erickson as he poured more water. Erickson leapt up — showing no signs of pain, Martin wrote — and tried to escape the detention center, court documents said.
Martin caught up with him and brought him to the floor. He handcuffed Erickson again with the help of two other detention center officers. Deputies also arrived to lend aid, court documents said.
---