Fall sports season ends for Libby, Troy squads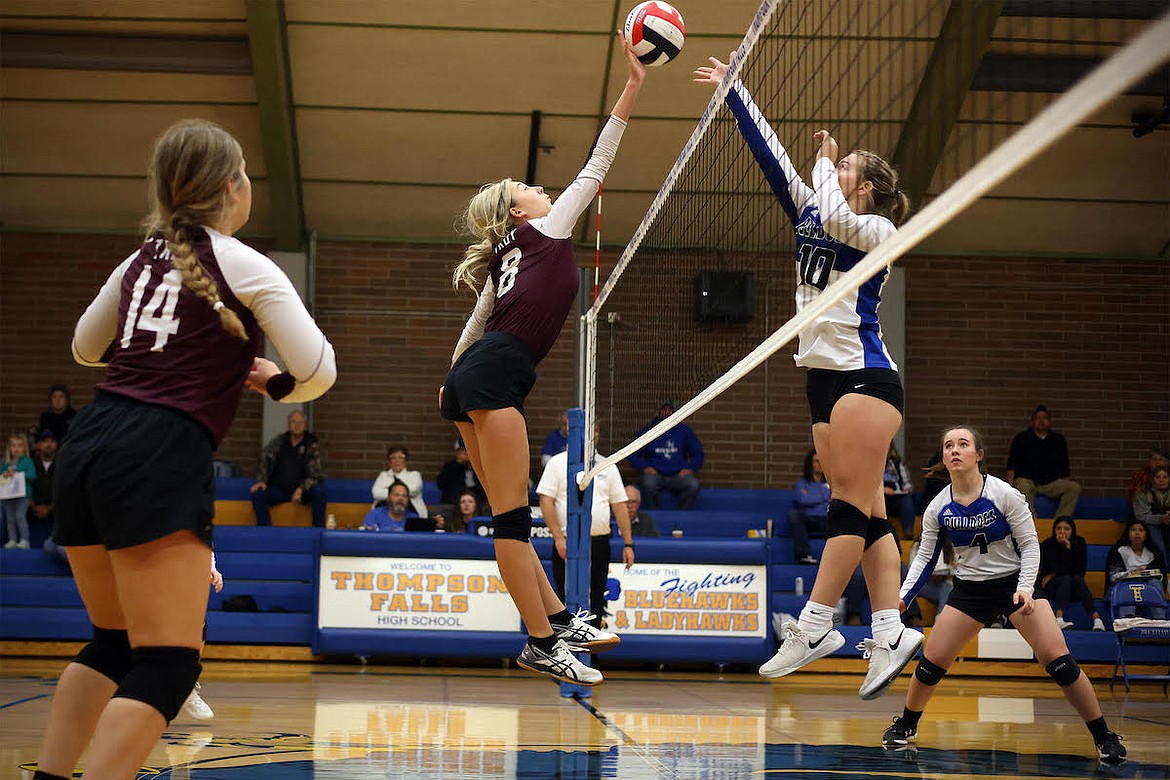 Troy's Jaylee Meyers pushes the ball past Mission's Izzy Evans in the opening round of the 7B District Volleyball Tournament in Thompson Falls Friday. (Jeremy Weber/Daily Inter Lake)
by
SCOTT SHINDLEDECKER
The Western News
|
November 1, 2022 7:00 AM
The fall sports season concluded for three southern Lincoln County varsity teams last week.
The Libby Loggers football team finished 4-6 after a 45-6 defeat at Laurel in the first round of the state Class A playoffs.
Cy Stevenson ran 17 times for 53 yards and scored the Logger's lone touchdown on a 4-yard run in the second quarter. Stevenson also caught four passes for 20 yards.
Quarterback Trevor Collins was 10 of 18 passing for 99 yards with one interception.
Jace DeShazer ran eight times for 21 yards and had two catches for 25 yards.
The Lady Loggers volleyball team lost to Browning in a play-in match and the Troy Lady Trojans lost in the District 7B playoffs in Thompson Falls. Troy, which won two matches, fell to Mission in four sets and Eureka in three.
---