Museum to hold textile preservation workshop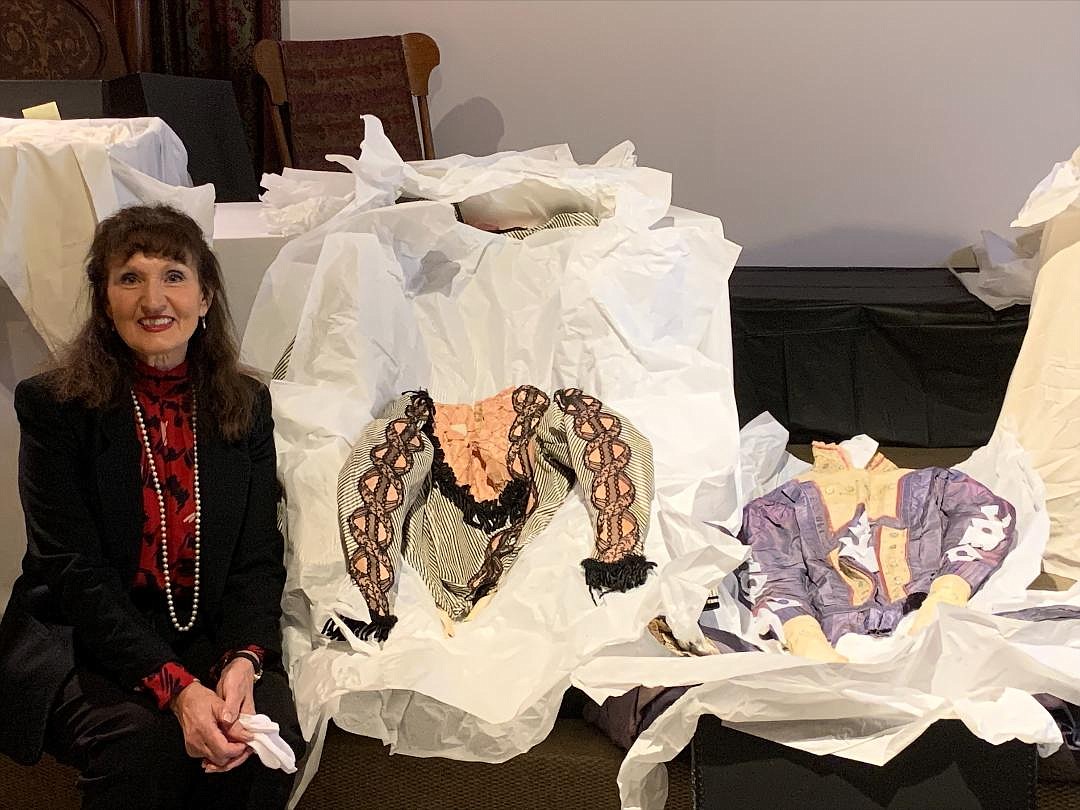 Dress historian Lynn Barnes will lead a workshop at The Heritage Museum in Libby in June.
The Heritage Museum in Libby is holding a textile preservation workshop on Saturday, June 25 from 10:30 a.m. top 12:30 p.m.
=If you have a family keepsake such as a uniform, christening gown, bridal gown, flag, small quilt, a coverlet, or any other family textile that you would like to preserve for the future, this is the workshop for you.

M. Lynn Barnes, Ph. D., a dress historian, has been volunteering at The Heritage Museum, working with its historic dress collection for the last two years. Dr. Barnes will be your workshop guide as you learn the correct storage techniques for your heirloom textiles. At the close of the workshop your textile will be correctly and safely stored for future generations.
Your fee includes an acid free storage box appropriate for your textile, acid-free tissue paper, a pair of conservator's cotton gloves, and instruction and guidance by Dr. Barnes. The estimated price range for the preservation kits range from $85.35 to $113.80. The size of your textile determines the size of your storage box. These prices include a portion of the shipping cost, but are estimates only. Once the museum learns the number of boxes that are needed, it will determine the actual shipping costs and apply any discounts. Preservation supplies are not inexpensive, so the museum chooses to pass along any discounts it may receive to you. You will be notified of the actual cost including discounts, before you commit to the workshop. Because of current shipping delays your payment must be made by June 2, 2022. Call or email the museum for a reservation.

M. Lynn Barnes, Ph.D. performs multiple fashion functions. Dr. Barnes pursues the study and professional practice of the history of dress, textiles and accessories. The interplay of fashion with the arts, politics, and history explores the relationship of many facets of the human experience. Every piece of apparel tells a story about its owner. Her personal emphasis is the Gilded Age, 1875- 1920. Researching private and museum historic dress collections, restorations of house textiles and historic dress, and mending a hem for a client are some examples of some of her "fashion functions."
---