Mary Baenen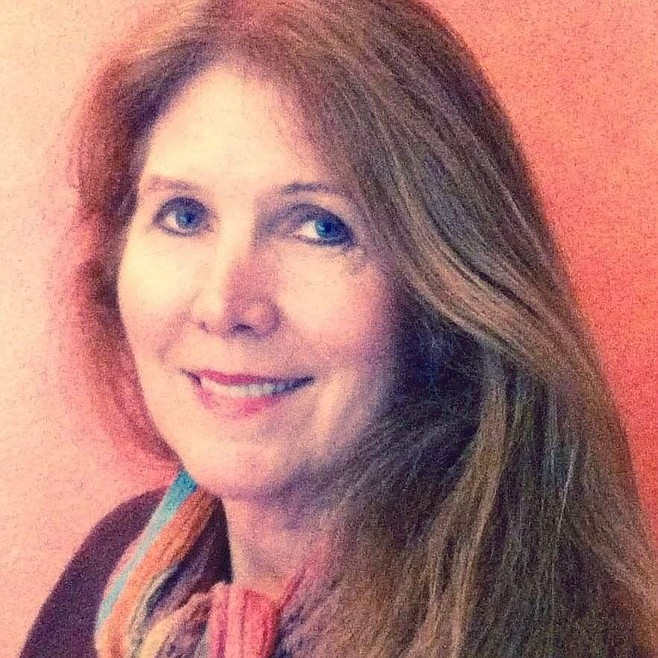 Mary Baenen was sugar and spice and everything nice- a beautiful and nurturing woman who always wanted to help those around her but had a fair bit of endearing mischief in her too! She would mend your pants if you asked, but one day you might slip them on to find one pant leg or a pocket sewed up. You might've been surprised to hear some of the more colorful West Virginia slang (courtesy of her mother!) come out of her otherwise sweet mouth, and you may have underestimated her toughness beneath the soft layers of flowing turquoise.
Mary Baenen was an incredibly dynamic and colorful person who never seemed to doubt herself as she forged her own way through life, regardless of the opinions of others.
Mary passed away in her home on April 19, 2022, while under the care of her son Dylan Johnson, partner Gerald Fluhrer, and her many close friends after being diagnosed with an aggressive cancer. Unfalteringly supporting his mother and stoically enduring the hardships of the many surprising twists and turns that surrounded Mary's illness, Dylan tragically passed away unintentionally in the home three days after his mother.
Mary was born in little Libby, Montana to Mary "Audrey" White (later Siefke) and Bernard "Ben" Baenen. Raised largely by her father, dear Aunt Dolly, and her Granny (Polly White), Mary had a rich childhood full of the outdoors, which instilled in her a great love of nature that she would in turn pass to her own children. She became an honorary sister of "the Booth girls," and had many dear friends from her childhood that she remained friends with for life. Tooling around
Libby on her little motorcycle, she sometimes worked two jobs to save for college. She learned to play the guitar and the accordion, and held a deep love of music throughout her life. Mary was an excellent artist and many of her friends and family were blessed with her scenic oil paintings of familiar settings in Montana.
Mary always wanted children and after marrying Paul Johnson of Libby she gained a stepson Travis Johnson and had two children of her own, Aleta and Dylan. She was a dedicated mother and homeschooled her children until she moved to Sandpoint, Idaho where she would live the rest of her life. Mary started her own homeopathy practice in Sandpoint and was often overwhelmed with clients. She became a pillar within her close knit community of friends, with her home becoming the hub of many activities, including book studies, farming groups, and a singing circle.
Mary was an honorary "Nana" to several of her friends' children and was blessed with three of her own grandchildren, including her first granddaughter Agatha Wren Davis, born just one week and one day prior to Mary's death, whom she was tragically unable to meet in person. Her grandsons Galton and Arden Davis will cherish the memory of their beloved Nana forever. Mary is survived also by her partner Gerald Fluhrer, daughter Aleta Davis, son "in-love" Shawn Davis, sister Shirley Cripe, godmother Carol Cady, step-son Travis Johnson, and step-daughter Sophie Fluhrer. Mary has left an imprint in the hearts of many who will always remember her mischievous smile, her kind words, and the exuberance which carried her through the many experiences of her rich life. She will be sorely missed by all.
A celebration of life for Mary will be held sometime in the future, if you would like to receive updates on this please email her daughter Aleta at aleta.davis2014@gmail.com..
---