Keven Allen Perry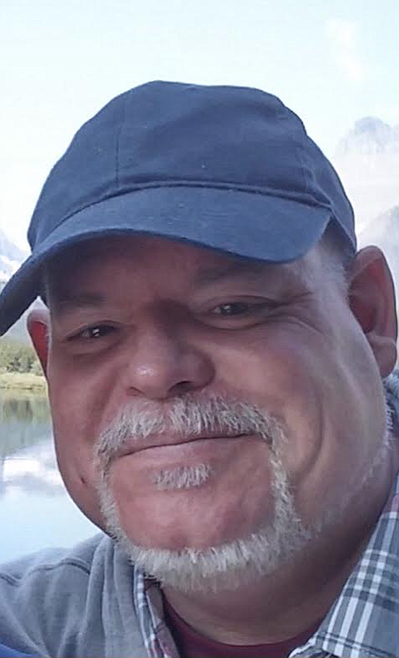 Keven Allen Perry died peacefully in his sleep of natural causes on Friday May 6, 2022. He was 58 years old. A graveside service will be held on June 3, 2022 at 11 am at Conrad Memorial Cemetery. Details of the service are being arranged by Darlington Crematorium and Funeral Home and will be presided by Pastor Phil Alspaw of Libby Christian Church.
Keven was born on January 14, 1964, to Judith Kaye Perry and Donald Earl Perry in Cutbank, Montana. He was the second child of a growing family that would eventually total four children. He was a precociously creative child, which only developed more as he grew older. At the age of 15 he moved with the family to Libby, Montana, where he finished high school. He was very active in band and Key Club.
After graduation he moved to Phoenix, Arizona, originally to study computer programming, but drifted away from that and worked at the infamous Phoenix Country Club, which was designed by the Architect Frank Lloyd Wright. Keven would fall in love with Lloyd's style of architecture and design and was an avid fan all of his life. He even recreated some of the synonymous bricks for his personal home design.

Craving a changing of seasons, in 1990 Keven made the move to Seattle, Washington, where he began serving at the ubiquitous Ivars on the waterfront. After many years of serving up chowder he switched careers and began working for QFC grocers in the deli department. While he enjoyed being away from the madding business of a restaurant, he was also beginning to weary of the big city. In 2007 he decided it was time to return to Montana to live simpler and be closer to his family. He settled in Kalispell and quickly joined Smith's grocery where he worked until his passing.
Keven loved architecture and design. He would create utilitarian items with the simplest of material – a wall hanging and screen made of table placemats, and an exterior chandelier surrounded with clear plastic utensils. He loved to create decorations for the holidays – wreaths for every season were a favorite - and would always create very intricate and personal gift baskets.
He will be missed dearly by his family and friends. Keven is survived by his father, Donald Perry, Sister, Crystal Ferguson and Family, Brothers, Curt Perry and Kent Perry. Along with nieces and nephews Caitlyn Bolster and Family and Cole Paulsen. Also numerous close cousins, Cathy Lauenstein and Family, Peggy Erickson and Family, Judy Smith, Kim Dykman and Family, Zenda Beecroft, and Lori Ward.
The family has asked that any donations in Keven's name be given to Flathead County Animal Shelter for his love of cat.
---