Paul David Taylor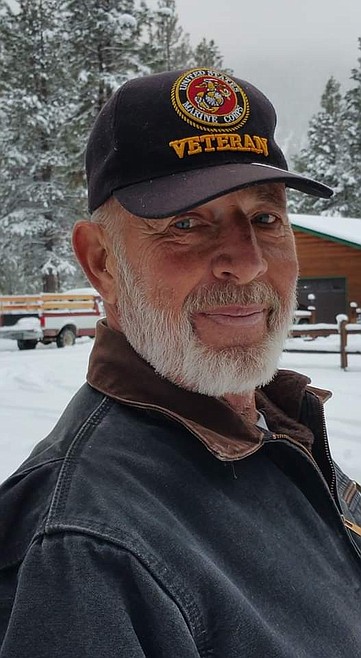 Paul David Taylor passed away November 28, 2021 in Klamath Falls, OR with his family by his side. He died of lung cancer caused by Asbestosis & Agent Orange. His funeral service was at a veterans cemetery close to Klamath Falls. Paul was in the Marines in Vietnam, he was wounded 3 times and received 3 Purple Hearts.
He was born to Glenn & Gladys Taylor, September 29,1948 in Libby. He attended school in Libby where he grew up with his 8 siblings. He joined the Marines at age 18, married C
ol & had 3 children. They later divorced. His children are Glen (Chip), Jon & Polly. He had 11 grandchildren.
He was preceded in death by is parents Glenn & Gladys; brothers Jack, Bob, and Bill; sisters Bev and Judy; brother-in-law Ken Holcomb; niece Heidi; nephew Butch; and great-niece Cassy Clark.

He is survived by his wife, Wynema, his three children & 11 grandchildren. He is also survived by 3 sisters, Sally Taylor, Andy Holcomb & Valli (Wally) Hume, and may nieces & nephews.
Rest In Peace Paul... No More Pain.
---