Wilma Nesbitt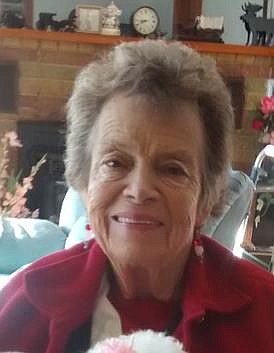 It is with heavy hearts the family of Wilma Countryman announces her passing on May 6, 2022.
Wilma was born September 7", 1937 in Tom, Oklahoma to Bernice & Lee Roy Jones. Wilma tragically lost her Daddy in 1938 in McCurtain, Oklahoma when she was very small.
Wilma was a born again Christian and she loved the lord. Reflected by her genuine nature, she was caring & kind. To her family, her passion and love for others transcended from visits, sharing fond memories, and sharing treasure finds. She would return terms of endearment with sweet sentiments of "I love you more."
Wilma especially loved babies, she loved to cuddle & smell them. She always seemed to see the beauty in life and many efforts were put into making the world more beautiful. Wilma loved fresh paint, wallpaper, flowers, and beautiful works of art, anything to make the world happier and more beautiful.
She will forever be missed and loved.
She was also preceded in death by Marvin & Bernice Kates (Marvin was the only father she knew), her husband Byron Countryman, a sister Mackie Thomas & grandson Ryan Sannes.
She is survived by her siblings Lottie Ring, Marv (Sonny) Kates and Judy Porter; her children & spouses Johnnie & Vici Cook, Yuma, Arizona; Tom & Debbie Cook, Hayden, Idaho; Cindy & Chuck Raines Yuma, Arizona; Steve & Deena Cook, Troy, Montana; Jeff & Barbara Cook, Troy, Montana; 14 grandchildren, 21 great grandchildren, and two great, great grandchildren.
Services were held in her honor at 11:00 AM on Monday May 9th, 2022 at the Troy Baptist Church in Troy, Montana, Officiated by Pastor Cam Foote. Burial took place at the Milnor Lake Community Cemetery. Arrangements are by Schnackenberg Funeral Home in Libby. Online condolences and memories may be shared at www.schnackenbergfh.com.
---